I was trying to decide between posting an entry for the My Favorite Things link-up (hosted by Tara this month!) and an entry about my recent trip to San Francisco and Napa. Then I realized, why not both??
One of my closest friends is getting married this month, and for her bachelorette party, she wanted something small with her 3 closest friends. The 3 of us are married already, and all 4 of us are around 30 years old, so uh… we didn't want anything crazy! A trip to Napa sounded perfect for us.
My friend lives in San Francisco, so that's where the 3 of us flew into. I really needed a break from work though. If you've been following my entries, you probably saw how I've been very busy and stressed the past few months. The trip was supposed to be Fri-Sun, but I flew in a day early on Thursday to spend time with my friend and tour San Francisco.
It's been many years since I last visited San Francisco. The day I arrived, I lucked out on the weather because it was so sunny and clear. I was actually able to take a photo of the Golden Gate Bridge, unobstructed by fog!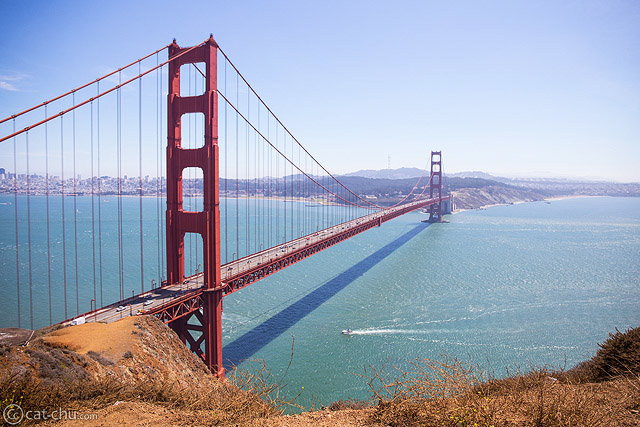 We spent most of the day eating good food and having her show me around to places like Chinatown, Japantown, Sutro Baths, and Pier 39 where all the sea lions gather.
The next day, the other 2 girls arrived, and we took an Uber to Napa. (Getting an Uber to drive out of the city was surprisingly easy to do!) Napa is a gorgeous place – surrounded by mountains and filled with vineyards. You would think that it's a fancy, arrogant place since it's nice and focuses on good food and wine, but it's actually very casual and laid back.
---