Bleh, I'm tired. I left work at 10PM yesterday, and it was after 11PM when I left work today. I already know tomorrow will be even later. The good thing is after tomorrow, things won't be as busy as they have been.
Regardless, I still managed to update Himitsu with a new tutorial and a new layout. It's ah… very simple and gradient-ish, which seems to be a phase I'm going through with my designs XD;;
I made a small order at Mandee recently, since I wasn't sure on their sizing. Their shirts are pretty cute…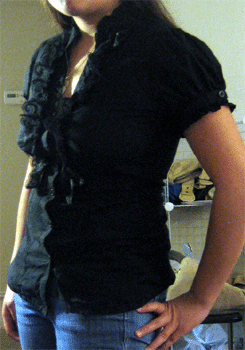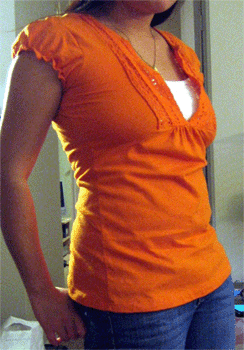 I really like the black one, but the picture doesn't do it justice XD;; I'm not crazy about the dress though…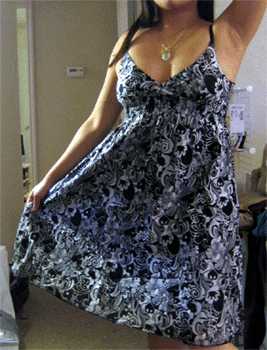 It makes me look… pregnant? It opens too much at the bottom! It was cheap though, so it's probably not worth returning. I guess I could alter it myself.
Anyone else like shopping for clothes online? I need some store recommendations. I want a new summer wardrobe!