Before I get to the subject of this entry, I just have to say… ZOMG I HAVE YOU NOW: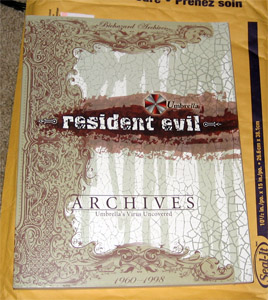 Resident Evil Archives is an out of print artbook, that I just had to get my hands on. It gave me difficulties since it's out of stock everywhere I looked. I had to find an eBay or Amazon seller that did not ask for a ridiculous price on it. It's the 3rd in my RE artbook collection, and I'm soooo happy to have it.
With Halloween approaching, motivation to work on my cosplays is coming back. I changed the list on my cosplay page again since I gain and lose interest in costumes so easily. One that was added is Neku…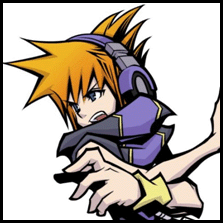 I decided to do a "test run" on a wig I already had. This is where the BIG FAIL comes in. Here is my first time spiking a wig. Tada!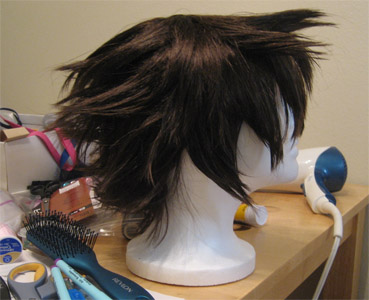 Um… yeahhh XD;; It's pretty bad. It would probably look a lot better if I trimmed some areas, especially the back and sides. Each spike should also be cut a little for a better tip. However, this isn't the actual wig nor is a test wig, so I wasn't willing to cut anything. Hopefully… I won't fail as bad on the actual wig…?
Speaking of which, I'm torn on what color to get. Other cosplayers seem to be using orange, blonde, or brown. I like these two.
Orange is probably more accurate, but 27S is more natural looking. Thoughts?