Well, it's been a while since I last worked on Dawn's costume. The last entry I wrote for it was back in June, and that's when I stopped. This week I've been working on making her skirt. Fabric of choice is Kona cotton, which I folded over to double in thickness.
I started by doing the pleats. I basically fold, then iron, and repeat until I'm at the end of the fabric. I secure them with pins as I go.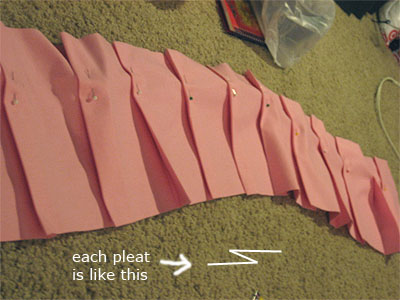 I take two more pieces of fabric of the same size, sew them together, and hem the edges. This makes a "pleat sandwich" as I put the pleated part between them.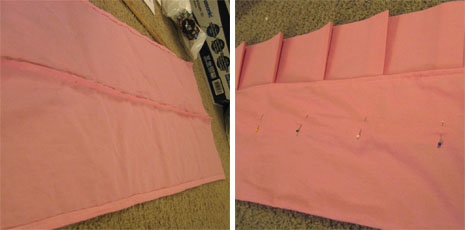 After sewing the top and bottom parts together, I have to figure out how much to cut off. I always make them longer (in width) than needed because it's better to cut off extra than to have to add back on. I sew the ends together, leaving an opening towards the top, where I sew on a clasp for opening/closing.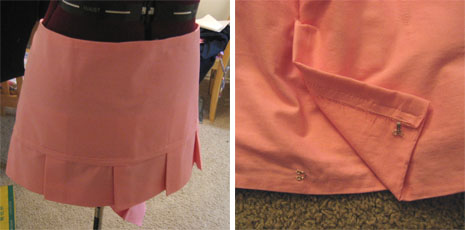 Now I have a skirt! It doesn't poof out as much or is as short as Dawn's, but that's on purpose. I'd rather not have a panty-showing moment =P
The top black part is almost done. I just need to make a couple adjustments and cut out the shape for the bottom part of it. I'll take pictures of them together later!