Something I've noticed that's become popular lately is Vocaloids. Vocaloid is a synthesizer program that comes with a voice blank that you can use to synthesize singing in Japanese. They also have a character vocal series, and my favorite has got to be Rin and Len. Not only do I think they're cute, but I tend to like songs sung by them over the other characters.
So… when I saw nendoroid versions of them, I. Could. Not. Resist. I bought them immediately. They came in just yesterday! Each comes with 3 facial expressions, 1 blank face, 2 extra legs, 1 extra arm, and 1 prop.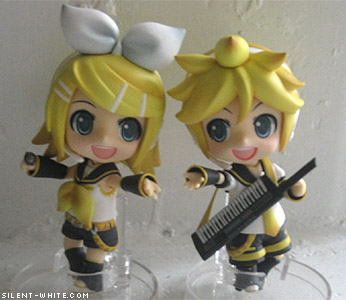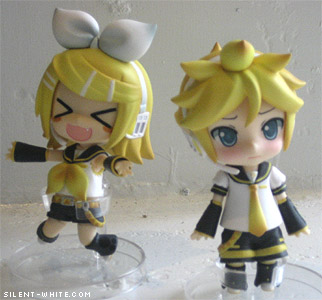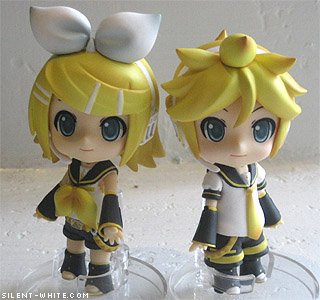 Eeee, aren't they adorable?! XD Here are a few songs done with Rin and Len's voices together:
Magnet | Cantarella | Meltdown | Adolescence | Romeo & Cinderella | Trick & Treat
They have several others, and you can also find different versions of these songs with different characters mixed together.