"So… we have a house now."
"Yeah, how did that happen?"
In January, my fiance and I made the decision to buy a house, and thus started looking. Not long afterward, we found ourselves putting down an offer. It was a lot earlier than expected, but we loved the house and someone else was about to put down an offer too. We had to beat them to it. Well, we closed on it yesterday and got the keys already. This house here? It's now ours.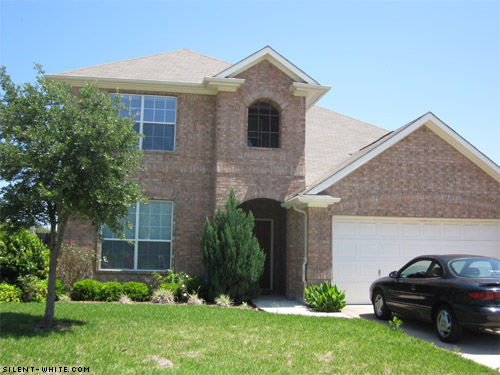 We're not moving in for a couple months though. We need to get a few things done on it first, and then we'll just take our time moving. Our apartment lease is not up for a few months.
To be honest, I'm not sure yet how we'll fill all the space when it's just the 2 of us. It's over 3,000 sq ft with 4 bedrooms. There's a big game room for our gaming consoles and computers. I plan on having the front study be a painting room, and one of the bedrooms be a sewing room. We'll just have to figure out what to do with the rest!
Since we're not living there yet, it hasn't totally sunk in that we're actually homeowners now, but I am excited to move into a new place with more room =D