When fiance and I moved into our new house, there were several things we wanted to buy. We have a really old couch that should be replaced. We don't even have a dining table. However, the moment we saw our 40″ LCD TV in our new family room… it looked too small. Getting a new TV got bumped up as top priority. Yeah, our priorities… they're not always practical.
So, a week ago, we finally bought a new TV and stand. It's a 55″ edge-lit LED TV =D We love it so far, and I think it's the perfect size for our family room.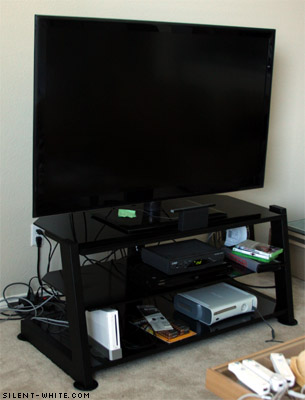 This past weekend, we decided to go to Ikea to get other things we wanted. We went on Saturday, which was an awful idea. It was way too crowded, so we bought a few wall shelves and picture frames and bolted out of there. They're for these 2 alcoves. I've been trying to figure out how to decorate them, and I think adding shelves would help.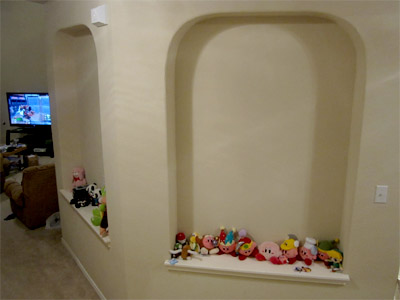 We also went to see Scott Pilgrim vs. The World, which we loved. I thought it was such a funny movie; there was never a dull moment. If you're the type who will think it's stupid because it's overdone with a lack of story, then… you probably don't want to see it. If you're willing to turn your brain off and just enjoy the humor and visuals, then I'd recommend it.
I also saw a friend that I haven't really seen since college. He's awesome at photography and was excited to know I have a DSLR now. We've decided to start going out to take photos together. We met up on Sunday at the Umlauf Sculpture Garden. Here are a few photos I took:
The rest can be seen on my Flickr! We're hoping to do this often. We just need to think of more places to go :3