It's nice once in a while to have a weekend just to work on your own personal projects. Mine has been both relaxing and productive since I managed to spend time on a few of my hobbies.
Photography
There's something that's been on my "to buy" list for a while now, and I finally bought it. It arrived on Friday – a 50mm f/1.8 Canon lens. I've been messing around with it, mainly using Peanut as my model:

I love it so far and can't wait to go out to take more shots with it :3
Webdesign
I uploaded a new design to Shattered-Wings.net. The idea came about when I thought, well, I know Prototype and Scriptaculous well. Why haven't I used them on my sites yet?
I feel like Shattered-Wings.net has become my playground for any weird, impractical, and/or experimental ideas I have. Over the years, the content has become so barebone that I can think of the design first then shove the content in there afterward. That's really the only site I can do that to XD;;
Sewing
Today, I started on making the pants to my next cosplay costume, Haku from Spirited Away. I've been working on the blue outfit he wears underneath.
I was making really good progress and was very determined to finish them today, but then…! I ran out of thread D= I was so close too! I just needed to hem the bottom and add an elastic waistband. Oh well, it will just have to wait another day.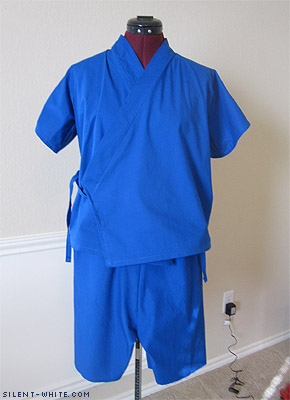 I didn't mention gaming, even though I did some, but… I game everyday anyway, so it's nothing special XD;;