I'm back! From where? I was in New York City the past week! My cousin's wedding was last Saturday, so my parents, fiance, and I flew up on Wednesday to give ourselves a couple extra days there. My fiance and I were supposed to fly back on Sunday, but because of hurricane Irene, we had to change our flight. We ended up flying back on Tuesday instead.
We were staying at my grandpa's place in Brooklyn, and luckily, that area didn't get hit by the hurricane much. It was windy and rained through the night, but when I woke up, it was lightly raining on and off, and Irene had died down to a tropical storm.
I've mentioned before that I used to live in NY, so we didn't really do any touristy things. Instead, my fiance and I were on a hunt for good food. If you follow my tumblr, then sorry, this is a repeat of what I already posted XD;; Onto the food!

The first thing we craved was NY style pizza, so we ordered a large pie from Espresso Pizzeria. I love how the crust is thin and doughy.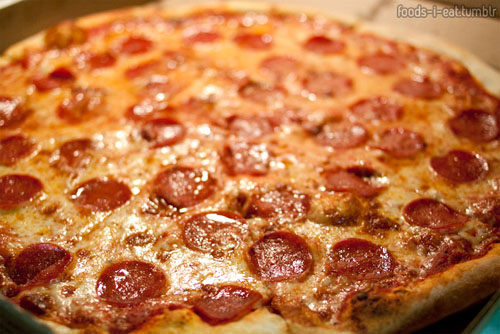 The next day, we went into Chinatown to get some things for my own wedding (like red envelopes and jewelry). While there, we also got dim sum. We have dim sum in Austin too, but it's much less expensive in NYC.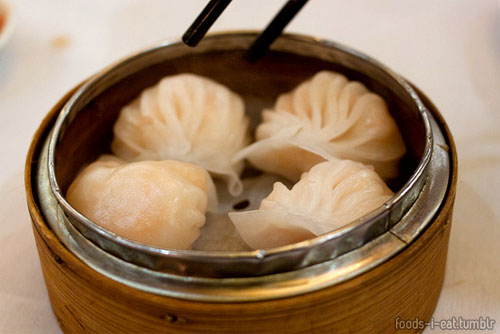 We've always wanted to go to Katz's Deli, so that was our lunch the day after. I thought the sandwiches were expensive ($15-16 each), but man, they were so good. I got the reuben with pastrami, and my fiance got the corned beef. This is definitely the best reuben I've ever had.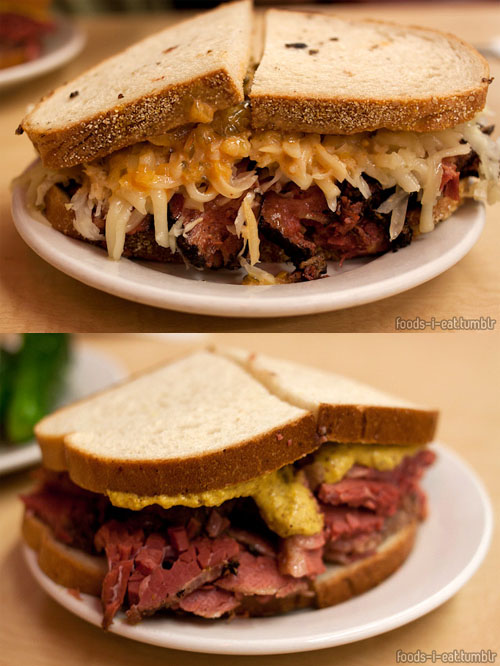 We saved room for dessert, and headed to Chikalicious, a dessert bar, afterward. We each got a 3 course dessert (their Prix Fixe). It started with a light poached cherry with ice cream. Then we got an almond panna cotta and fromage blanc. The fromage blanc is a cheesecake but with a very light and fluffy texture. It ended with 3 petits fours.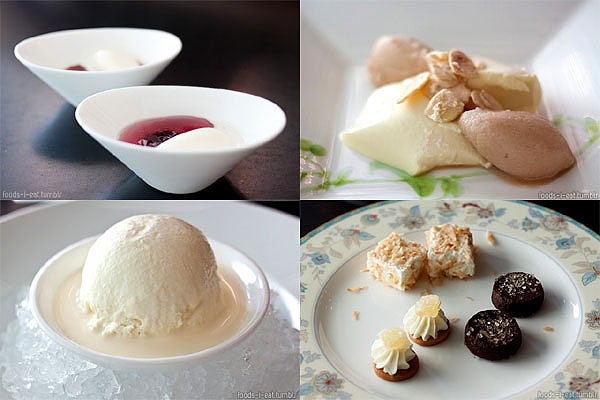 With one of our extra days in NY, we decided to go to S'mac… which is a restaurant just for mac n' cheese! I got the cajun mac n' cheese that had cajun spices, peppers, and sausage.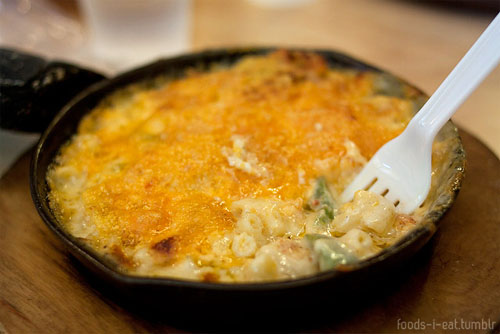 The weather was surprisingly nice after the hurricane passed, so we headed to Central Park. That's where we ran into the Wafels  & Dinges cart. We got "de throwdown wafel" which apparently beat Bobby Flay in a Throwdown episode. Under that whipped cream is a Belgium waffle with spekuloos. I had to ask what spekuloos was and found out it's a gingerbread flavored spread. Very tasty :3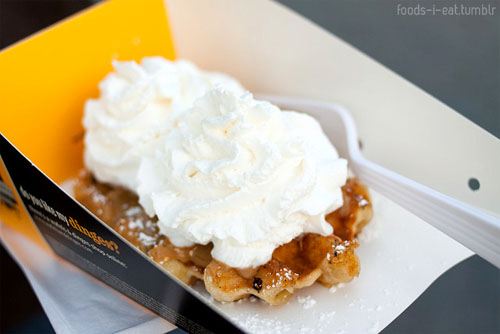 We ended the day with a recommendation from a friend. We took the subway back to Chinatown for xiao long bao (soup dumplings) at Joe's Ginger. He said it has the same food and quality as the famous Joe's Shanghai but is usually less crowded. The xiao long bao there were really some of the best I've had, with a lot of flavorful soup inside each dumpling.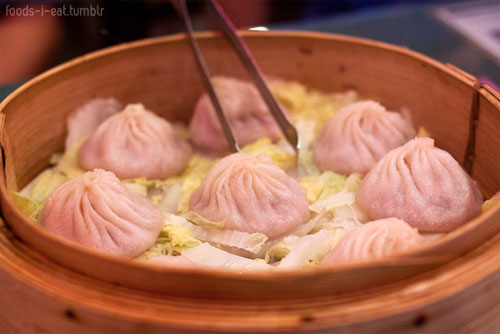 And well, that was how my trip was, but in terms of food XD Before I forget, Tina is doing a diary give away, so go check that out!