Sorry for not being very active online lately XD;; My wedding is a couple weeks away, and I can't believe how much there is still left to do. It's like it's never-ending! All of my vendors/services are booked, but there are a lot of final details to take care of.
At least I got to take a little break from it all recently. For my bachelorette party, my friends and I went to South Padre Island, so we could go to the beach. It's about a 6 hour drive from Austin.
We set out Friday morning for the long drive. As we got close to the island, we passed by this bizarre looking shop called Bobz World. We were pretty much "wtf" at the giant shells, shark, dinosaurs, gorilla, and we thought, we need to check this out.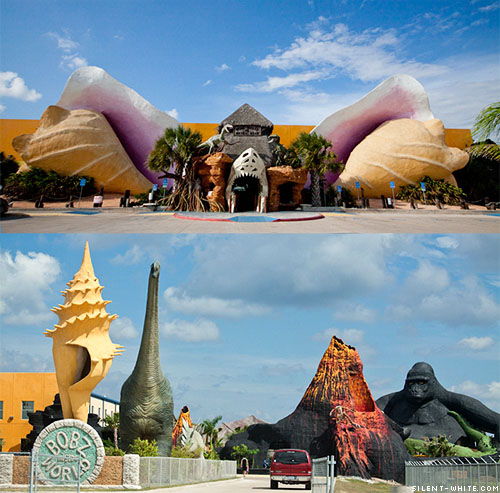 Unfortunately, the inside was just a bunch of touristy things for sale, so that was a let down.
To get to the island, we had to drive across a causeway, which was a long bridge. This flashing sign greeted us. (Well, I took this one as we were leaving. It was flashing when we first got there.)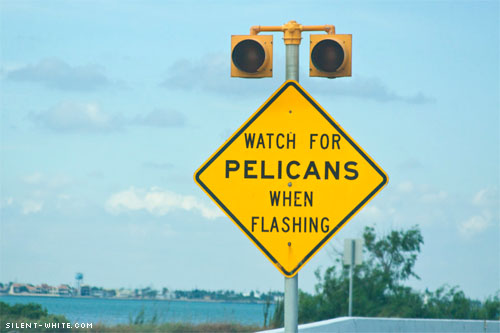 Apparently when it's windy, pelicans might fly into your car? O.o;;
We spent the rest of Friday and the beginning of Saturday at the beach by our hotel. We could see the beach from our room and just had to walk down to it, so that was nice. The weather was really great. It was sunny yet breezy, and the water temperature was perfect.
After lunch on Saturday, we saw that there were "beach access" roads on the north side, and we decided to take a look. As we drove more north, there were less and less buildings. The beach around there had much less people! We decided to spend the rest of the day there, where we swam, flew a kite, collected shells, and even napped on the beach.
We drove back on Sunday, and well, now I'm back to reality, where I have to work during the day and deal with wedding details afterward. But on the plus side, I'll be able to see the beach again next month. We booked our honeymoon and will be spending 11 days in Hawaii! :D
(P.S. Gel is running a contest!)