My husband and I cook at home sometimes, but we usually keep it simple since we work during the day. However, we recently decided that once a month, we'll work together on a meal that is as homemade as we can make it. Last month, it was our steak dinner. This month, we decided on lasagna with a side of caesar salad.
Lasagna is one of the easier things I know to make, but it's because I usually buy the sauce and lasagna noodle pre-made at the store. Well… not this time!

We started by making our own pasta sauce, which isn't new. My husband has been making our pasta sauce instead of buying it. While I think some of the store bought sauces taste good, the nice thing about making your own is getting to flavor it however you want.
I can imagine my friend in Boston rolling his eyes at the mention of jalapenos. Perhaps it's our "Texas side" showing, but we love putting jalapenos in most things we make XD;; They have a nice flavor and spice! Anyway, they're all cooked together, then my husband blends them with an immersion blender, and the sauce is left on the stove to reduce down.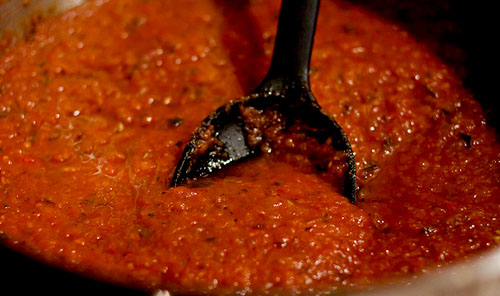 Making my own pasta is something I've been wanting to do for a while, and I've been looking for a pasta machine. This is something I regret, by the way. I really should have waited until I bought one to roll out the dough. Doing it yourself with a rolling pin is tiring. For any Top Chef fans, the recipe I used is actually Fabio's ;)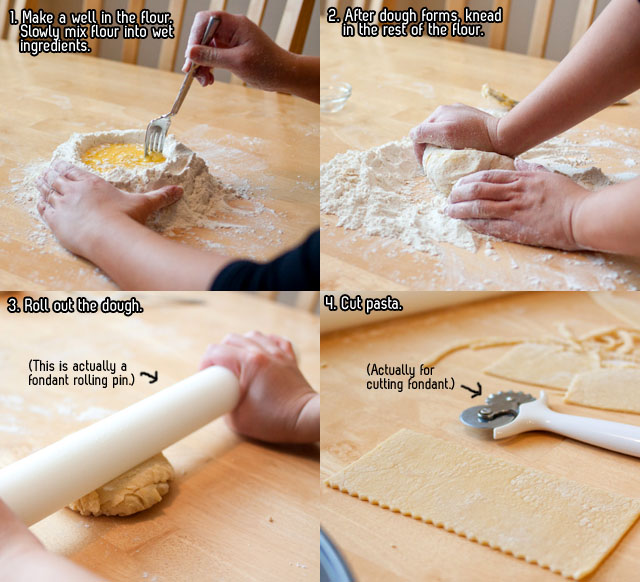 Extra tidbit: Those photos show my second attempt at making the dough. My first was a total failure. I made the well too small, so it overflowed D= I tried to fix it by mixing everything together quickly, which is not what you're supposed to do apparently.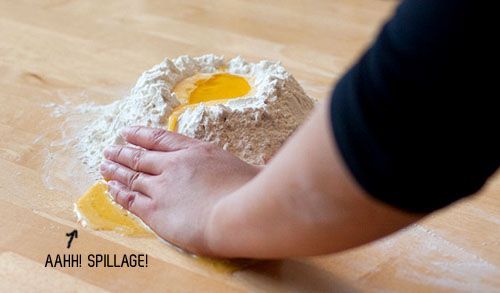 A plus in making the pasta was that I could cut it into the perfect size for our baking pan. This is how I typically layer everything.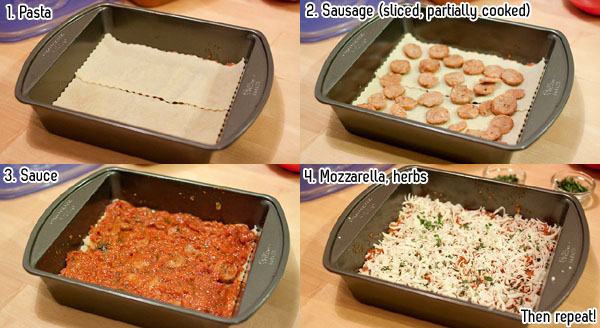 Oh, and I considering making this lasagna my "work out" for the day. After kneading the dough, rolling it out, and grating the mozzarella… my arms were pretty tired. Man, cooking can be hard work sometimes, but sometimes it's worth it.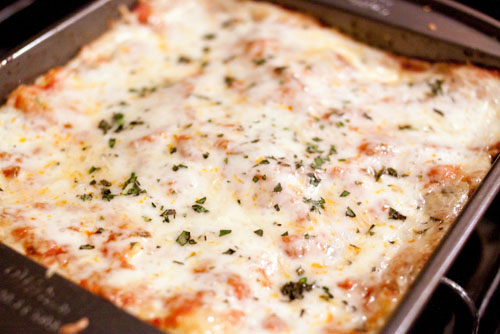 For the salad, we actually made our own croutons and salad dressing. I cubed French bread, seasoned it with salt/pepper and olive oil, then baked them for 10min. Super easy. Sometimes store bought croutons or even restaurant ones are so hard, they make my mouth hurt when I eat them. I thought these were great – crunchy but not hard.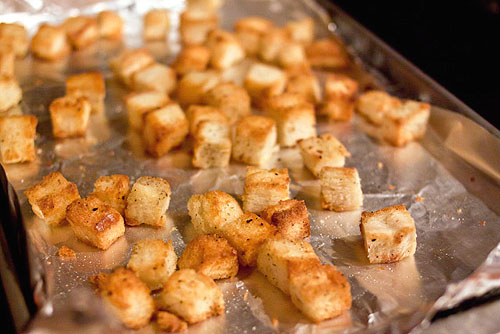 The dressing is a recipe we found in one of Alton Brown's books. While it was good, it didn't quite taste like caesar dressings I'm used to? It used these ingredients, which my husband tossed together with romaine lettuce.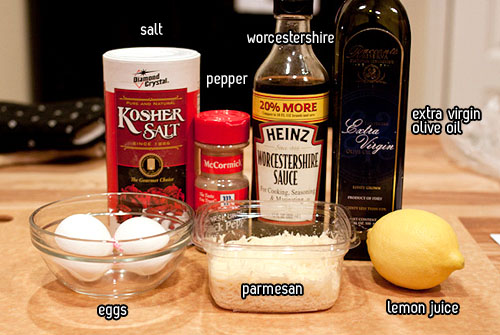 And here's the finished product!
We already have an idea for next month's "totally homemade" meal, so stay tuned for that :)