Aahh… I keep meaning to blog more often, but work has been busy, and when I get home, I just want to be lazy and play video games.
I've also been working on revamping one of my sites. I finally updated… what would I call it, my portfolio? Personal domain? "Thingie-with-my-name-on-it"? Whatever it is, Catherine-Chu.com now has a new design and updated content. Please check it out!
My husband and I recently wanted to buy pork butt, but the grocery store only had them in 8 lb cuts. There didn't seem to be any butchers behind the meat counter at the time to cut it smaller either. We bought the whole 8 lb chunk…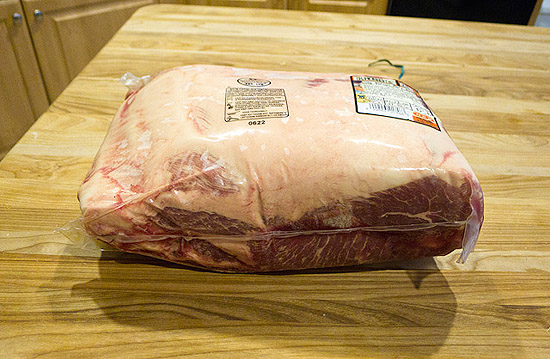 That's a lot of meat! By the way, does anyone else feel like some pig parts have misleading names? Pork butt, also known as Boston Butt, is actually from the shoulder. So no, we're not cooking the actual butt of the pig. Yet, pork shoulder and pork butt are different cuts – the butt being the more marbled part. Some people also think pork belly is the stomach, but it isn't. It's the boneless fatty part of a pig's underside (aka the belly). The more you know!