It. Is. HOT. Texas summers are pretty horrible. Last year, we had 2-3 months of over 100°F (38°C) temperatures and no rain. I'm really hoping it won't be like that this year, though we've already had a couple over 100°F days. I've been wearing my hair in a ponytail lately because of the heat.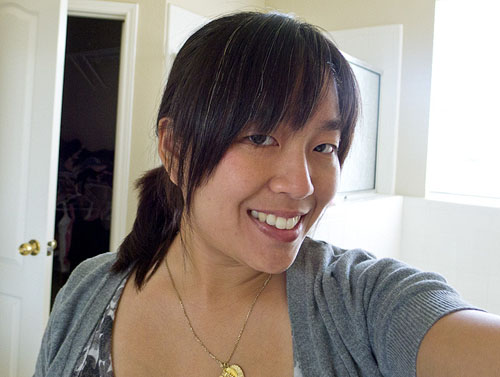 This past weekend, I thought, screw it, it's too hot for long hair, and chopped it off! Aahh, it feels so much lighter now :)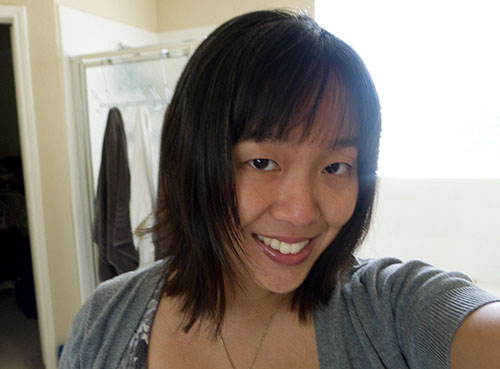 I was originally planning on doing nothing this weekend. I really would have preferred that over the housework I ended up doing. My husband and I spent Sunday morning mowing and trimming our lawn… which, by the way, is torturous in this heat, even in the morning.
I've also been on this… cleaning spree. It all started when I showered with my contacts in one day. I normally don't, and I'm pretty blind without them. So, I was oblivious to how dirty our shower had gotten due to my horrible eyesight. When I finally saw it clearly, I was shocked and cleaned the shower. That motivated me to clean the toilets and bathroom floors too.
From there, I moved onto cleaning our game room. I had piled so much stuff on my computer desk that I was making piles on the floor next to it. While I was vacuuming, I complained to my husband…
"This vacuum just doesn't do enough."
"Didn't you break it the last time you used it?"
"No, I just burned my shoe laces."
"……………"
Yeahhhh… I was too lazy to move my sneakers and vacuumed too close to them. Next thing I knew, the shoe laces got sucked in, and… SMOKE, burning smell, and well… burnt shoe laces.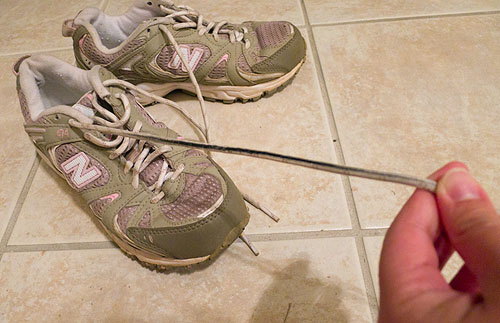 Lesson learned: don't vacuum too close to shoes with laces…