I've been eating healthy and losing weight. Oh, and saving money due to making my own food. Triple win! What really helps is bringing my own lunch to work, so I'm not tempted to go out for lunch all the time. I've decided that each week, I'll think of something easy and healthy to make. Then, I make a bunch of it on Sunday to bring into work 3 days of the week.
A couple weeks ago, it was baked salmon with broccoli. (Sigh, tupperware photos are never pretty.)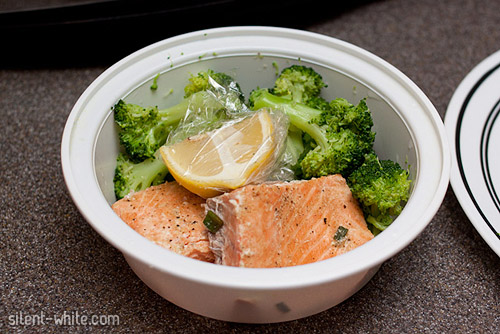 Last week it was salad with chicken, homemade croutons, and a low calorie vinaigrette.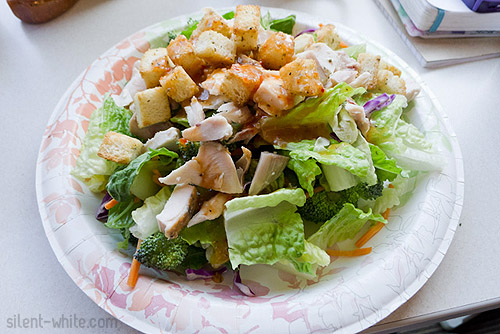 This week, I've made vegetarian chickpea sandwiches. Each dish is under 500 calories too.