It's a work day and… I'm sitting at home. But! I'm not slacking. I'm actually working from home right now – one of the perks of being a programmer :) I don't do this often because I think it's still important to have in-person interactions with coworkers.
However, today, Austin iced over. We got a "wintry mix" over night, and now there's ice on the roads. Let's just say… living in Texas doesn't prepare you for cold weather like sleet, ice, snow, etc. We're really bad at things like that. Between midnight and 11am, there were 214 accidents reported, and the number is rising. In other words, I'm not leaving this house. I fear the drivers more than the ice.
Lately, I've been slowly working on some unfinished projects. The first is my new computer. I bought all of the parts during Black Friday, and they've been sitting around since. That's right, it's been two months!
Just the other day, I finally unwrapped the parts and began assembling. I got to the point where I want to put in the hard drives, and then I stopped. Though I bought a new SSD for the computer, I still want to move over the HDs from my current computer. And well, I'm not ready to move those yet, so it's sitting here unfinished again.

Many people assume you have to be super techy to build a computer (which helps), but it's really just a lot of reading instructions. The case shows you where to put things. The motherboard comes with a manual to say where things plug-in. Other parts like the heat sink will also come with instructions. You really just have to follow them, and of course, there's the internet for anything confusing.
The other project is part of my home decor goals. I decided to see if I could make curtains and started by making some for my sewing room. I've found that it isn't hard, but it's still time consuming because it requires a lot of measuring and cutting. I've just been doing a bit on it whenever I have time.
So far, I've done the sides of the window, and now I want a part to go across the top. You can see the top part in progress on the floor. The curtains are lined with a white fabric to add thickness.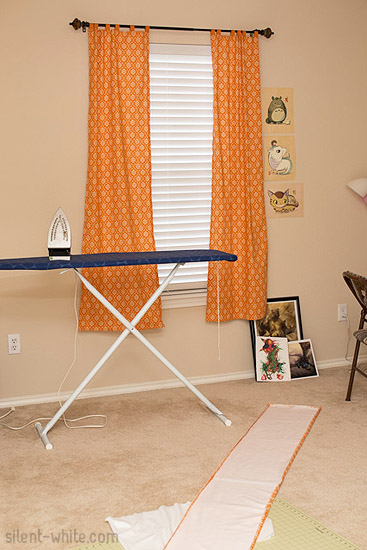 Here's a close-up of the pattern on the fabric: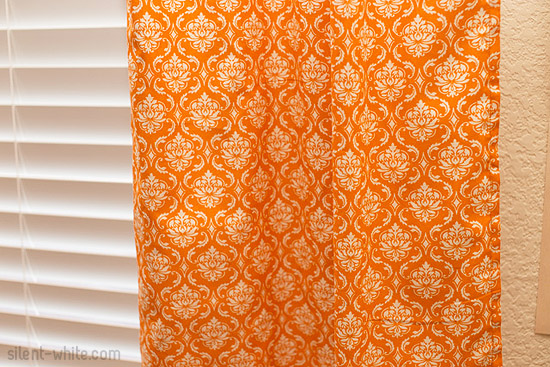 When I'm done, I plan on having an entry about how I made them :) Oh! And if I don't blog on the 31st, then I want to go ahead and wish everyone a Happy Chinese (lunar) New Year!