This post is inspired by Alyssa's "What's Up Wednesday" post :) Well… it's not Wednesday, and I'm also not reading or writing anything at the moment so… I decided to go over my hobbies instead!
What I'm sewing
First, I finally finished the curtains I was working on before. I kept pushing it off because curtains are boring to sew XD;; So that's um… 1 down and 5 to go (I want to make curtains for 5 more rooms).
And now I am working on my Haku (Spirited Away) costume again. I actually made it 3 years ago but haven't used it yet because I never finished the matching costumes for my friends. I'm better at sewing now, so I'm making adjustments to my costume and cleaning some things up. Then I'll work on the ones for my friends afterwards.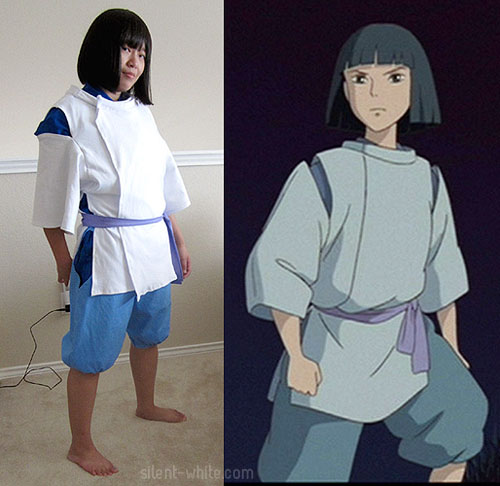 I also just bought a wig for Silica (Sword Art Online), which hasn't arrived yet. I haven't started on the costume at all, but hopefully this will motivate me!