I have a friend that I tease whenever we have dinner. If it's an Italian restaurant, I'll ask, "getting the chicken alfredo?" He'd then feign shock. "How did you know??"
You see, my friend chooses one dish at each restaurant that he orders every time. He pretty much picks where he wants to eat based on the dish he wants to get. So, following the same idea, I decided to list some of my favorite dishes rather than some of my favorite places :)
Reuben with Pastrami – Katz's Deli (NYC, NY)
I have not been to Katz's in 2+ years, and this is still my favorite sandwich. Living in Texas, it's been hard to find pastrami that is as flavorful, juicy, and tender as the one I had at Katz's. Every Yelp review that claims a place here has pastrami "as good as NY deli's" has been a lie so far. Top it with some sauerkraut and cheese, and it makes for an amazing sandwich.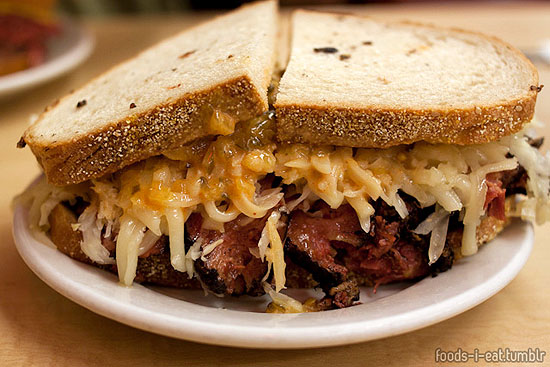 Tonkotsu Original – Ramen Tatsuya (Austin, TX)
Austin was actually lacking good ramen places until Tatsuya came along and hyped it up. The hype for Tatsuya was worth it though. The Tonkotsu Original uses a creamy and rich pork broth, and Tatsuya makes their own noodles. Plus, I like that they use pork belly for the pork pieces. It tastes better and since it's so tender, it's easier to break apart and eat.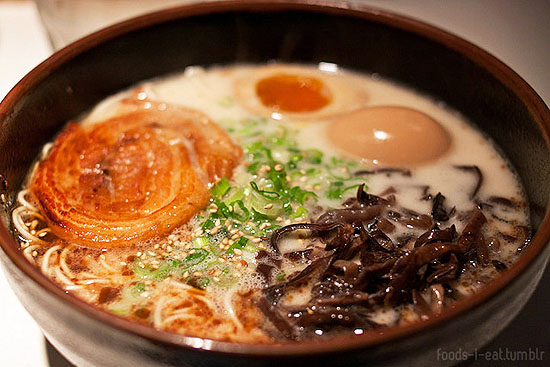 Hukilau Burger – Hukilau Cafe (Laie, HI)
If you ever find yourself on the island of Oahu in Hawaii, you should drive away from the touristy and crowdy area of Waikiki. At the quiet, north end of the island, you'll find Hukilau Cafe, home of the Hukilau burger. What's a good topping for a beef patty? How about more beef. It's topped with beef teriyaki and of course, a fried egg, because a fried egg makes everything better.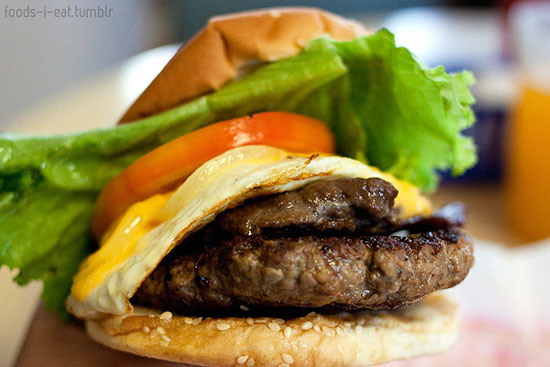 Boquerones Nigiri – Uchiko (Austin, TX)
I feel like many people would not be willing to try anchovy sushi, but it's actually one of the best sushi I've had. The boquerones at Uchiko are small and bite-sized, yet they pack a punch. Rather than a fishy flavor, it's a strong, salty flavor. Even though I'm usually not a fan of really salty things, I enjoy this sushi every time we're at Uchiko.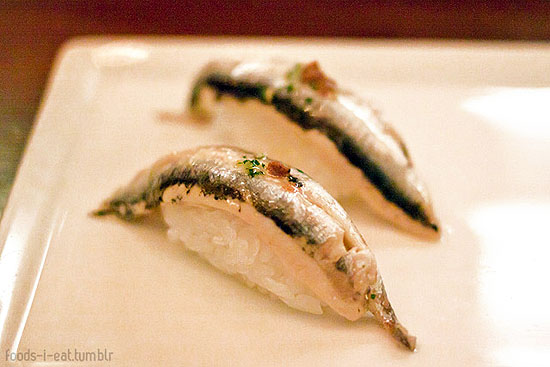 Hot Lobster Roll – Neptune Oyster (Boston, MA)
A friend introduced me to the hot lobster roll the last time I was in Boston, and now I can't go back. Rather than a cold mayo filling, this uses hot pieces of lobster in a butter sauce. The lobster roll at Neptune Oyster serves it with large chunks of lobster and with a roll that soaks up all of the buttery goodness.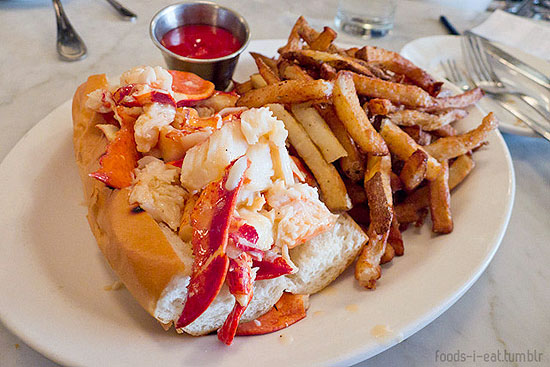 I have many more to share, but I'll stop here for now :) I will have more next time!