Phew, it's nice to have a 3-day weekend after a busy week. I actually didn't realize it was a 3-day weekend at first and almost scheduled a meeting for Monday. Fortunately, a coworker stopped me from doing it XD;;
This past week was the first week for our summer interns. We have a lot this time around – 30 of them! My team got 3 dev interns and 2 test interns. We decided to give all of them a week of training this year – first day/intro, Ruby on Rails, automated tests, Javascript, and the tools we use. A coworker and I led the automated tests day, and I helped out on the other days. I was barely at my desk all week!
I plan to do some relaxing this weekend, but I'd also like to stay productive. Here are some goals I've set for myself:
1. Hang up prints and art blocks in our game room. These to be specific:

2. Finish curtains for the guest room. These are the two patterns I chose from the swatches I showed previously. The green damask print is for the guest room, and the blue is for the game room. I still plan on picking 2 more patterns for our bedroom and kitchen.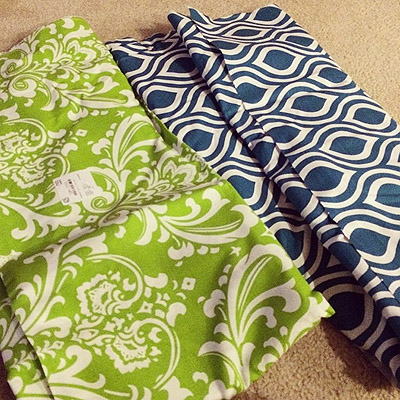 3. Finish my friend's No Face costume. This is to match with the other two Spirited Away costumes I've already made. I have the body made already. I just need to figure out how to do the mask part and how he'll see out of the costume.
4. Put together another shelf for the family room. I bought two cubeical shelves from Target, a 6-cube one and a 12-cube one. I was lucky because they happened to be 30% off the day I went :D
The 6-cube shelf is built already and is housing some of my photography gear in the game room. I plan to use the 12-cube one to hold games and gaming accessories since the family room has our PS3, Xbox 360, and one of our Wiis.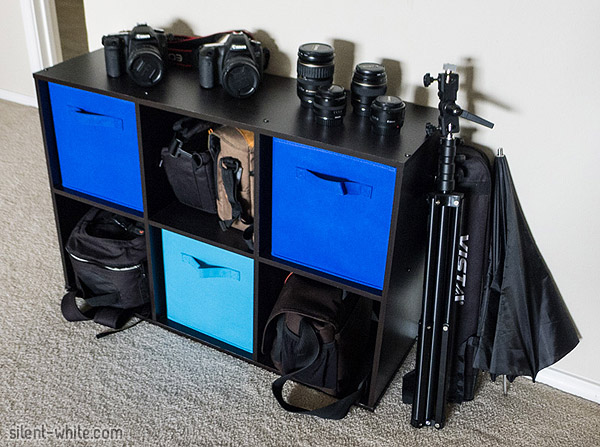 The rest of the time will probably be spent being lazy or playing video games ;) What are your plans for the weekend?