Gaming has come a looooong way from when I first started. Though I played some games on the computer early on, the NES was when I really started my gaming hobby. This was when I was very young (I don't even remember how old), and I've been keeping up and watching games change since then.
I remember how loading up Super Mario 64 for the first time on my N64 just blew me away. If you look back on it now, the graphics are pretty bad, but prior to that, I hadn't played a game with 3D graphics. City of Heroes was another big one for me because it was my first MMO. I had to get used to the fact that I was surrounded by random strangers whose faces I'd probably never see.
Now there's another milestone in my gaming life. We're now the owners of an Oculus Rift, DevKit 2!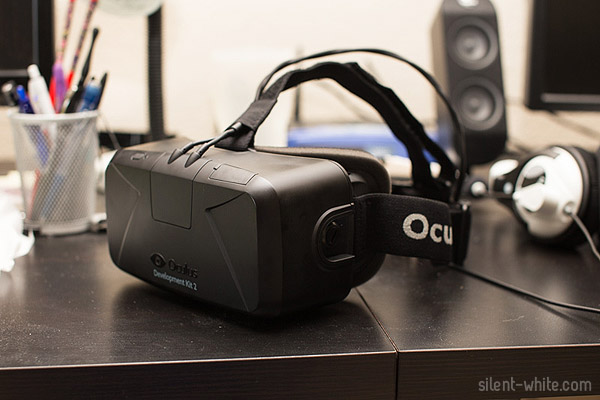 My husband put in an order several months ago, and we just got ours recently. If you haven't heard of it, it's a virtual reality (VR) headset. There's multiple parts to it. It connects to your computer, which is what's actually running the game. There's a camera to track your head movement. Then there's the headset itself, which has a small screen for each eye.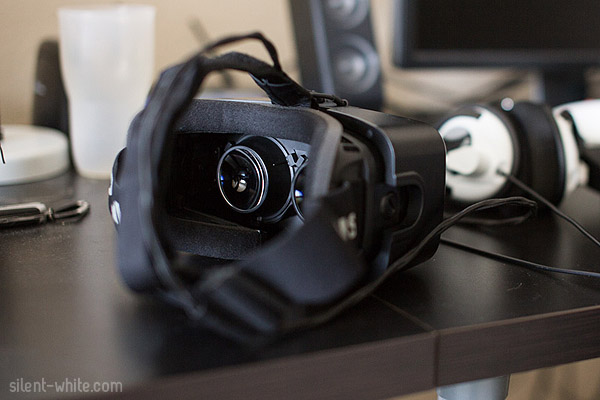 Your head acts as the game's camera. If you're playing in first person, when you move your head, you are actually moving your character's head. Walking around is still done by keyboard/mouse or gamepad.