I hope everyone has been enjoying the holidays! I decided to take off from work from Dec 24-Jan 5 and have been spending the past week with family :) When it comes to Christmas, it's become kind of routine for me and my husband. Even before we got married, we were already splitting our holiday time between our two families. It goes like this…
Dec. 23rd is when we celebrate with my family. My brother flies in from Pennsylvania, and we have a Christmas dinner at my parents' place, which is close to us. Since we won't see them on Christmas day, we also open our gifts early!
This year, my brother bought me graphic novels from Chi's Sweet Home and Shaman King, both are series I collect. This was a welcomed sight because I had been itching to buy some more manga to read. My parents also gave me these cute and super comfortable slippers and the Mass Effect ANGL N7 hoodie.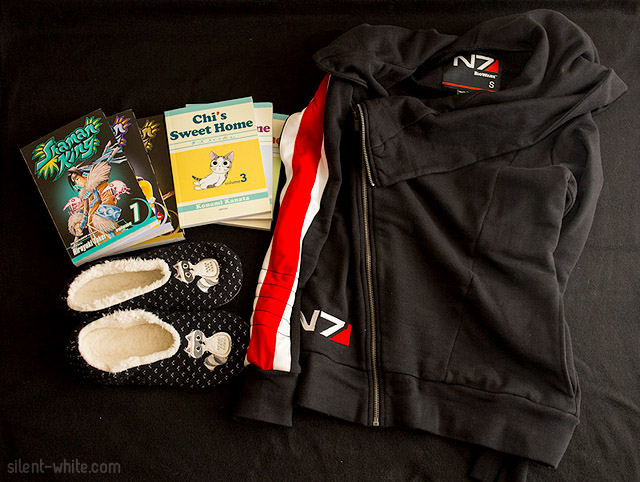 The hoodie is my new favorite jacket! I bought the original N7 hoodie back when it was only available in men's sizes. Even though I bought the smallest size, it's still too big for me. I had been eyeing the ANGL version because I knew it'd be a better fit. I love how it looks!