We had a messy entryway for a while because we had wooden boards and flattened cardboard boxes leaned against the wall. A few months ago, we cleaned those out, and while it looked better, it still looked very plain.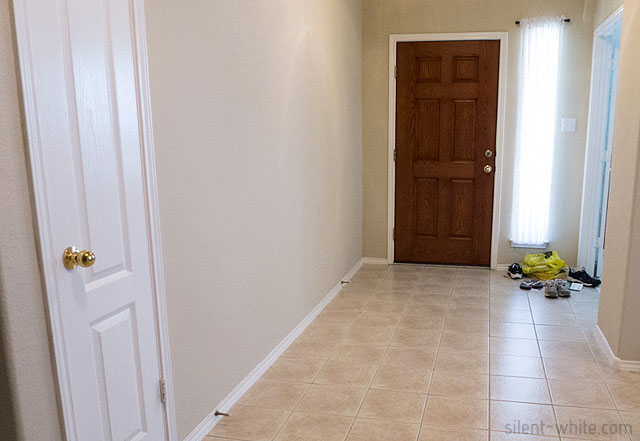 I wanted to do something about it! At the very least, I wanted something for guests to sit down at while they put on their shoes. I had a few things in mind:
A console table and two chairs – one on each side of the table
A bench and a coat rack
A bench and wall hooks
I ended up going with idea #2. I liked the idea of using a bench because it could fit more people, and it doubles as a shoe rack. I've also always liked the look of coat racks. They can look nice when empty and are also functional to hang things on.
So we bought them!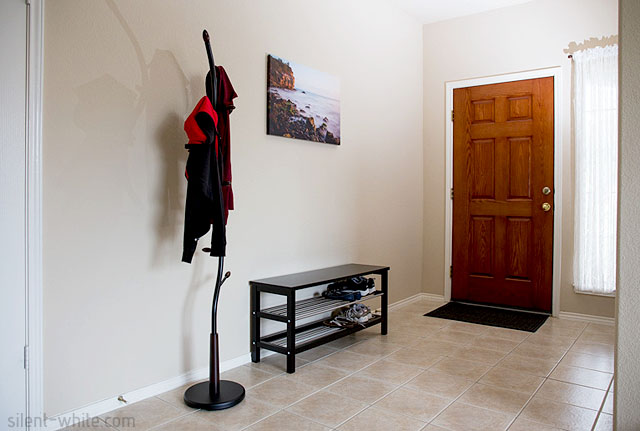 The bench is the Tjusig bench from Ikea, and the coat rack is this one from Amazon. I love that the coat rack looks like a decorative piece when nothing is on it.
You might notice that the coat rack is next to a coat closet and wonder why we need a coat rack to begin with. We've actually been using the coat closet to store various things, and a coat rack seemed more convenient for guests to grab their coats on their way out.
Other small additions include a doormat near the door (this one on Amazon). We already had one outside but having one inside helps keep the floor clean. And of course, wall art!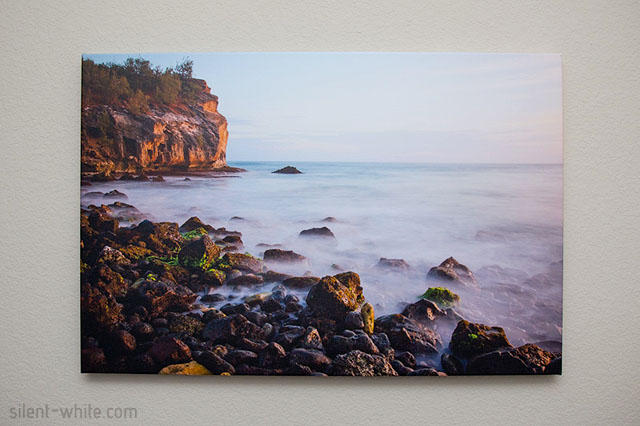 It's a 30×20 canvas of a photo I took on Kauai (Hawaii) during our honeymoon a few years ago. I actually printed this a while ago but had it hung up somewhere else. I moved it to the entryway since I felt that the entryway had too much black furniture. This canvas adds a bit of color!
It's only a few new additions, but I feel like the entryway is much more functional than it was before already :) We've had guests over on a few occasions since putting these in, and it's nice to see people noticing the canvas and using the bench!