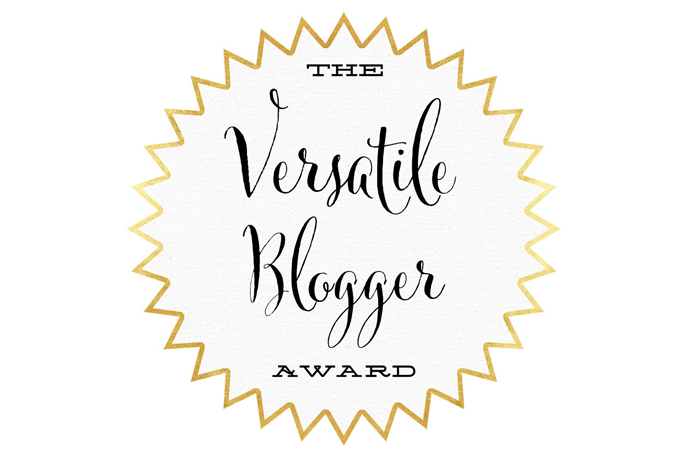 Thank you to Raisa, Georgie, Joy, Michelle, Liz, and Christine for nominating me for the Versatile Blogger Award!
Rules:
Thank the person who nominated you
Include a link to their blog
Tell the person who nominated you 7 facts about you
Select 15 blogs/bloggers that you have recently discovered or follow regularly
1. My fingerprints are very faint
I've always had trouble with fingerprint readers because of how light my prints are. I've even registered one of my husband's prints onto my phone, and it'll still log him in but not me! People joke that I should start committing robbery since my prints barely show up, but that's probably not a good idea ;)
2. I've worn a jade charm so long, it turned green
My grandfather used to be a jeweler and had a lot of jewelry left over after he closed his store. I guess that's why my family thought it was ok to give me a jade necklace when I was very young… even though I broke 2 jade bracelets by running into things.
Fortunately, my necklace survived, and the jade has actually changed color over time. When I first got it, it was actually completely white. There is a belief that if you wear jade for a long time, your body heat will help change its color. (There are other silly beliefs like it changes depending on the person or your health or whatever.) I don't know if any of those are true, but it is true that my jade has gotten green spots over time :)