I was trying to decide between posting an entry for the My Favorite Things link-up (hosted by Tara this month!) and an entry about my recent trip to San Francisco and Napa. Then I realized, why not both??
One of my closest friends is getting married this month, and for her bachelorette party, she wanted something small with her 3 closest friends. The 3 of us are married already, and all 4 of us are around 30 years old, so uh… we didn't want anything crazy! A trip to Napa sounded perfect for us.
My friend lives in San Francisco, so that's where the 3 of us flew into. I really needed a break from work though. If you've been following my entries, you probably saw how I've been very busy and stressed the past few months. The trip was supposed to be Fri-Sun, but I flew in a day early on Thursday to spend time with my friend and tour San Francisco.
It's been many years since I last visited San Francisco. The day I arrived, I lucked out on the weather because it was so sunny and clear. I was actually able to take a photo of the Golden Gate Bridge, unobstructed by fog!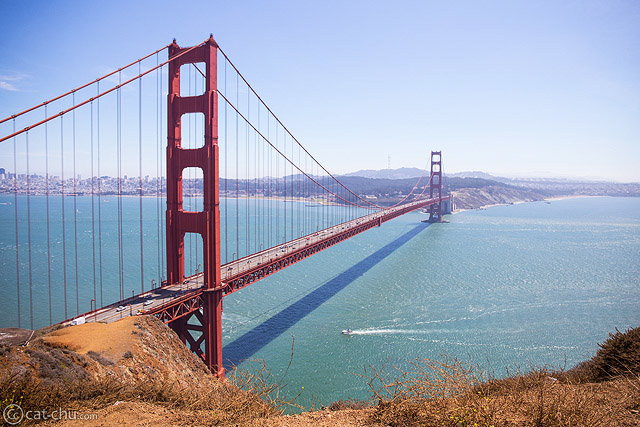 We spent most of the day eating good food and having her show me around to places like Chinatown, Japantown, Sutro Baths, and Pier 39 where all the sea lions gather.
The next day, the other 2 girls arrived, and we took an Uber to Napa. (Getting an Uber to drive out of the city was surprisingly easy to do!) Napa is a gorgeous place – surrounded by mountains and filled with vineyards. You would think that it's a fancy, arrogant place since it's nice and focuses on good food and wine, but it's actually very casual and laid back.
---
Bouchon
Of all the food we had during the trip, Bouchon was our favorite, which is one of Thomas Keller's restaurants. I don't have photos of the food, unfortunately! The restaurant was dark, so I didn't bother. The place had a very friendly vibe and great service. We started by sharing truffle raviolis that were amazing, and I ordered a snapper dish. The fish was cooked and seasoned very well – so delicious.
We also stopped by two of Thomas Keller's other places the next day. We picked up a few things at Bouchon Bakery and also went to Addendum for lunch because we kept hearing that it had the best fried chicken. Being from a southern state, I don't know if I can say it's the best I've had, but it was still very good. The chicken was juicy and so satisfying.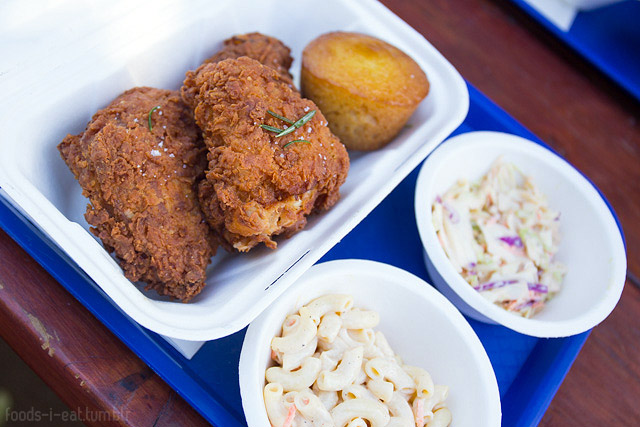 Schramsberg Vineyards
We visited 3 vineyards, and of those, Schramsberg was our favorite. First of all, their wine is stored in a man-made cave, so that's pretty unique. Second, the tour and tasting was great. We went through the cave and learned about Schramsberg's history, their wine making process, and about sparkling wine itself. We even did the wine tasting inside the cave. I just found the whole thing very educational, and the tasting made me realize that I prefer young wines over older ones.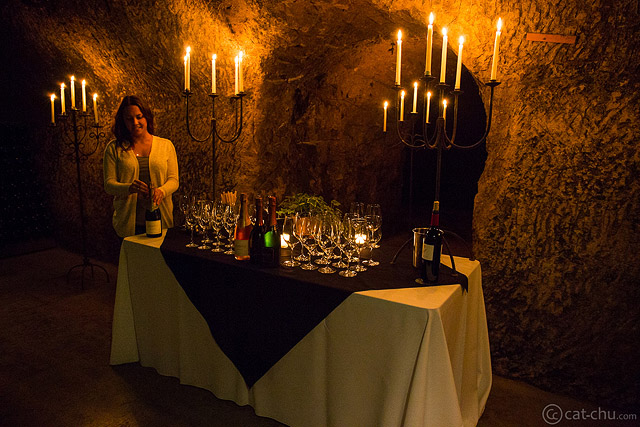 After that we visited Castello di Amorosa, which is commonly known as "the castle". It was beautiful but felt too touristy and crowded for us. We walked around and took several photos before just leaving without a tasting or tour.
Next on the list was Domaine Cameros, another beautiful place. Instead of taking the tour, we went straight to their wine tasting and relaxed on their patio. I had a sparkling wine set, though preferred the ones I had at Schramsberg.
AirBnB
When looking for a place to stay, we were shocked by all the high prices of the hotels! One of the girls suggested AirBnB instead, which was such a good idea. We found a convenient place near downtown Napa for a much lower price. Plus, the owner was nice and already had it stocked with snacks and drinks that we could have. It also gave us a living room that we could just hang out together in at night. If we were at a hotel, we would have been separated into different rooms. This really worked out for us!
Uber
I never used Uber until this trip, and now I'm kind of in love with it. In Austin, I have my own car and prefer to drive around myself. We didn't want to drive in San Francisco or Napa though, so we used Uber everwhere. It's super easy to use, cheaper than taxi or car service, and allows fare split. Traveling with friends is fun but figuring out how to split things can be annoying. Since we all had the Uber app, it didn't matter who called for a car. We just used the built-in fare split, and it divided the fare evenly among us! So easy!
---
All-in-all, this was a great trip and a much needed one. At first, I was like, I don't even like wine that much. What am I getting myself into? But, the weather was great, Napa is beautiful, and I ate sooooo much good food. I'm honestly surprised I didn't come back several pounds heavier. It was also an enlightening experience because I realized that I don't dislike wine. There's just… well, many wines I don't like, and I just hadn't figured out my preference before.
And now to prepare for my next trip, which is this weekend! You'll probably be hearing about my trip to Dallas for AnimeFest next!