Alright, I edited enough photos to do the first entry! Out of… two or three maybe? I'll be splitting my Maui trip up, so it's not terribly long each time :)
Day 1 – 11/7
The start of our trip was actually not in Maui. Since we have to fly out from the west coast, we decided to spend a day in San Francisco to see two close friends and also two of my cousins. We arrived in the morning and met up with our friends for lunch before heading to Muir Woods, which is known for redwood trees. Though there were many people near the entrance, we found a longer and less traveled route that let us walk through the park in peace.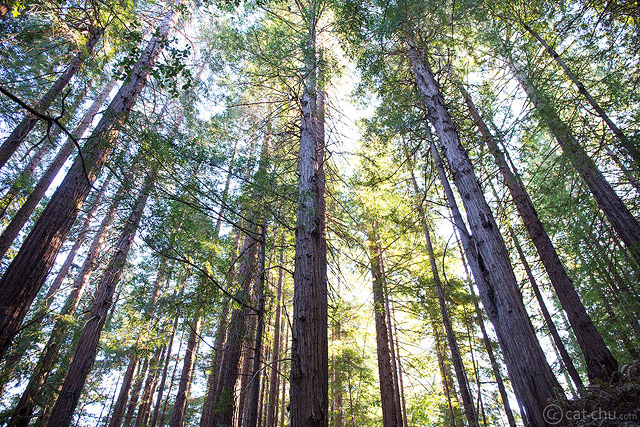 Afterwards, we stopped by Marin Headlands on the way back and saw that there was a beautiful, clear view of the Golden Gate Bridge at sunset.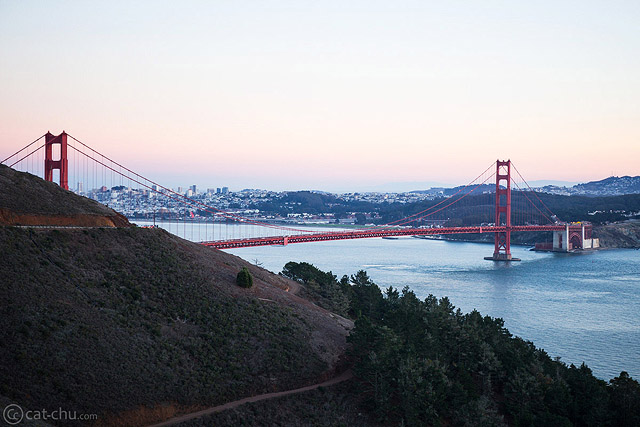 Then we met with my cousins and their girlfriends for dinner! Two of my cousins moved to San Francisco just this year from New York for work. One of them has been a close friend growing up, and it was so great to see him and catch up :D
---
Day 2 – 11/8
The next morning, we flew out to Maui. Though we arrived near noon, we took the day easy since we were pretty tired. We got snorkel rentals for the week and then headed to our hotel, the Fairmont, where we relaxed and took advantage of a couple happy hours.
By the way, all of the rooms in the Fairmont were suites! Ours was so big! It had a private balcony and four rooms: an entryway, living room, bedroom, and bathroom. Definitely one of the nicest hotel rooms I've stayed in.
---
Day 3 – 11/9
We started the morning by hitting up a couple snorkel spots. Snorkeling is my favorite thing to do in Hawaii! It's so relaxing, and the reefs are amazing. (I definitely recommend doing a snorkel rental outside of your hotel, like Snorkel Bob's, because you can get better gear for a much lower price.)
First we went to Ulua beach near the Andaz hotel. This was our favorite. It was easy to swim, the water was clear, and it had some of the best things to see. We actually saw four sea turtles up close! No matter how many times I see sea turtles while snorkeling, I still freak out from excitement. (I really like turtles ok.)
After we were done at Ulua, we headed to Wailea Beach Park by the Four Seasons. While the reefs were nice, the water was very rough, making it hard to swim around. Sometimes it felt like we were stuck in one spot, swimming against the incoming wave. But you know what? That's ok because we saw two more sea turtles!
For lunch, we were really craving a ahi tuna poke bowl. A quick search on Yelp led us to Eskimo Candy, where we ordered a poke bowl and a combo lunch plate. That really, really hit the spot! The poke bowl was especially good, and we loved that it came with four types of poke: spicy, shoyu, furikake, and wasabi.
From there, we headed over to the Maui Ocean Center. It's not that great of an aquarium, but it did have a living reef part, which contained coral and fish that you can see in Hawaii. This gave me a chance to photograph the type of things we see while snorkeling! You really do see this many colorful and patterned fish. Seeing a plain-looking fish actually makes me do a double take because it's way more common to see colorful ones :)
Afterwards, we just headed back to the hotel, so I could prepare for a sunset photo. I had scouted out a place the day before and planned for a long exposure shot. (Check out my long exposure entry for how to do this.) We got out there right before sunset and quickly set up my DSLR on a tripod with a ND filter. I'm in love with the results I got!
---
The next part will cover Iao Valley, Road to Hana, and more snorkeling!