This will be a long entry! Instead of dragging out my trip to two more entries, I'm fitting the last four days into one entry.
Day 5 – 11/11
We started the morning with snorkeling and decided to hit up three spots before lunch. The first and third weren't that great, which were Makena Landing and Polo Beach. They didn't have many interesting things to see, and the visibility in the water was a bit low.
However, the second stop was Ahihi Kinau Natural Area Reserve, and it was amazing. It was hard to get into the water since the beach was rocky, but once you're in, it's an easy swim with very clear water. There were sooo many fish here! There were even types of fish I had not seen in the other snorkel locations, especially the really big ones. This spot is a definite recommend!
After lunch, we took it easy. We did a short drive to Olowalu and back, stopping by a scenic overlook and the Kealia Boardwalk. At the boardwalk, I was able to take some nice photos of Central Maui :)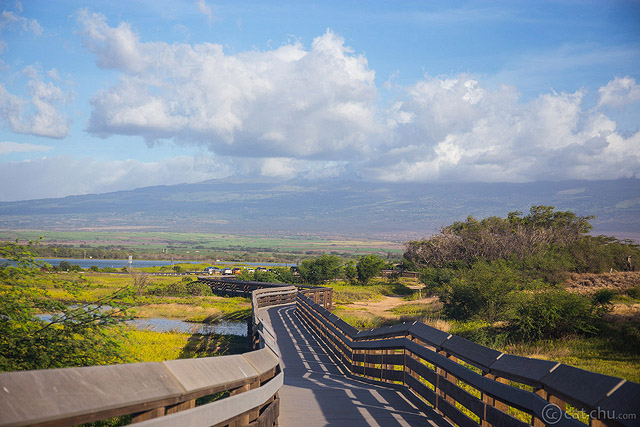 Day 6 – 11/12
This was our hiking day. We had planned to hit up two places, starting with PoliPoli in the Maui Upcountry. It's named "Upcountry" because the area is higher in elevation, which was noticeable as we drove to the trails.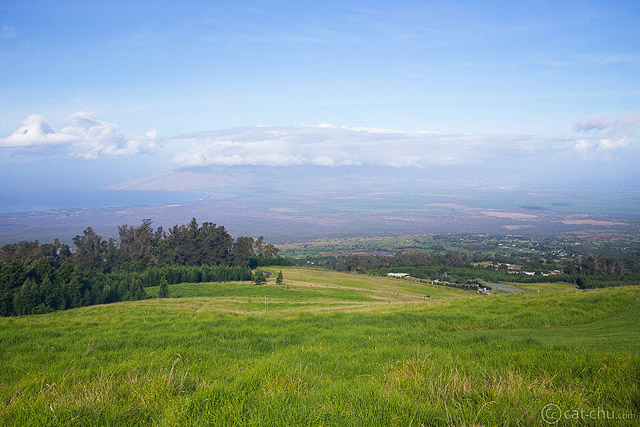 Unfortunately, I didn't do proper research. The paved road ended 4 miles before the trailhead, and the rest required 4-wheel drive. Since we had driven all the way there already, we decided to walk the offroad part. After about 2 miles, we saw the entrances to some trails. We chose one that went even higher in elevation, giving us great views of Maui.
That trail made us overshoot the trailhead though, so we walked another mile down to it and then was able to get on the Redwood forest trail. The beginning of it was very foggy, but it became clear later on. This led to the Boundary Trail, which continued on in a forested area. After a while, I felt the need to get out. It was just eerily quiet and dark due to trees blocking the light. We took the next intersecting trail to hike back to the main road and then walked to the car.
To be honest, we originally planned to hike about 5 miles at PoliPoli and then try another trail. We ended up doing over 10 miles instead! Since that took most of the day, we just went back to the hotel to relax.
Day 7 – 11/13
We were sooo tired from hiking, so we wanted an easy day. We went back to Ulua Beach to snorkel, and it was the best snorkel of the trip! Immediately after entering the water, we saw a Spotted Eagle Ray, which was so exciting. We have snorkeled many times in Hawaii, and that was our first time seeing a ray in the water.
Afterwards, we spotted three sea turtles, one of which swam up right next to me for a bit before diving back down. We also saw a couple octopus! That's another one we normally don't see. They were small ones and were actually afraid of us.
For lunch, we went to Da Kitchen Express and ordered the Loco Moco and Chicken Katsu. Both were really, really good. Loco Moco is a Hawaiian dish with rice, hamburger steak, brown gravy, and eggs. It might sound like a weird combination, but it's very satisfying. Chicken Katsu is a Japanese dish, which is breaded deep-fried chicken. They were thin and crispy – just the way I like them!
From there, we headed to Upcountry Maui again. Instead of hiking, we were going for a wine tasting! We visited Maui Wine and got a complimentary tour and wine tasting. They're known for their pineapple wines, which I really enjoyed. They had a strong pineapple smell, but the taste was actually subtle. I bought three bottles and had them shipped home!
Day 8 – 11/14
Day 8 was supposed to be our last day in Maui. Yes, "supposed to be", but I'll get to that later. We started the day by snorkeling at Ulua Beach again for the third time, though we only saw fish this time.
For lunch, we went to the Millhouse, located in the Maui Plantation. Everything on their menu is from the plantation, and they tasted really fresh, especially the drinks.
We spent the rest of the day shopping before heading to the airport for our 10PM flight. Shortly after we boarded, they announced that there might be a problem with the plane. At midnight… our flight was canceled. You never think about these things when you're vacationing on an island, but to get the plane parts they need, they had to fly them from California. Also, there are limited flights out, and our next available one was 10PM the next day.
People like to comment that it must have been nice to have another day in Maui, but that's not the case. First, we didn't have our rental car anymore to get around. Second, there are limited number of open hotel rooms. We actually had to wait until people started checking out in the morning to get a room. Since we were exhausted by then, we just slept, had dinner, and then it was back to the airport again. It wasn't much of a day!
On the bright side, when we re-booked, they gave us free upgrades to seats with more leg room. It makes a big difference! We still had an amazing time in Maui; it's too bad it ended on a low note. It was nice to be home after that ordeal!