Back in August, I wrote a blog entry about my professional-related goals. I made them because I realized I always made personal and hobby-related goals but none that focused on the professional side of my life. Moving forward, I'm going to continue adding these type of goals. Now that 2015 is over, let's see how I did and what I am aiming for in 2016!
---
2015 Goals
Failed: Finish a personal Ember project
Unfortunately, I still haven't done much work on my Ember project. Actually… zero work since I posted that blog entry :(
Success: Make code reviews a regular thing
I actually went above and beyond on this one. Code reviews on my team are now mandatory, and my testers will not test anything that has not passed code review yet. Because they weren't a regular thing before, it was a bit rough to get this practice in place and caused release delays at first. It was all worth it though, and my team actually loves it. They feel like they're learning a lot and having a second pair of eyes on things makes them feel better about what their work!
Success: Finish work-related books and then get more
My plans changed a bit after I posted this goal, but I still consider it a success. I finished Learning Agile and even applied many Agile practices to my team. I ended up lending User Stories Applied to a coworker who actually wrote our user stories, and I'm still reading Eloquent Ruby.
I also finished Crucial Conversations, which wasn't originally in the goal. My boss suggested books to help me manage people and deal with tough conversations. I thought the book was really useful and not just for work too; even personal situations can be a crucial conversation. I'm now looking into buying a few more books related to management and Agile practices.

Success: Create a photography portfolio
I cut it a bit close and finished on New Years Eve! Please check it out: Cat Chu Photography. When .photography TLDs became available, I made sure to grab one and now I've finally done something with it :) The part that took me the longest was deciding on an album organization and choosing which photos to upload.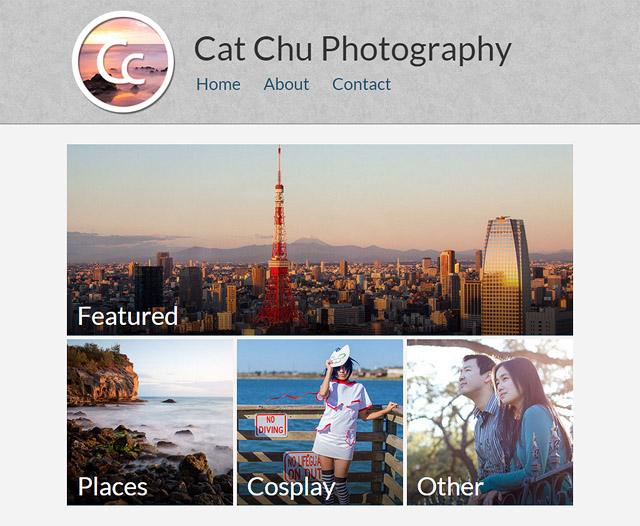 Failed: Join another stock photography site
I actually held back on this until I had a portfolio up. I want to join one more stock program, and I was trying to narrow it down from three choices – one of which required a portfolio. I decided to focus on the portfolio first and then figure out the stock program later.
---
2016 Goals
Finish a personal Ember project
I'm carrying this over from 2015. I have the idea, and the project is set up already. I just need to work on it more! It's time for me to step up my Javascript game and learn another framework, especially since part of my team works in Ember now.
Join another stock photography site
Another one that I'm carrying over from 2015. I'm already part of one program but because I'm not too happy with it, I want to try another one. I'm honestly not sure if my photography is a fit for stock photography, but I'll never know if I don't try, right? Hopefully I'll find another stock program that will accept me XD;;
Publish another plugin/app
Last year, two coworkers and I registered for a LLC for plugin/app development work (Menagerie Development). We only have one on it right now that we created together, and I'd like to write one or two more. I already have a few ideas!
Update my photography gear
I currently own 2 DSLRs and 7 lenses. And well, I do not use all 7 lenses. I need to stop being a hoarder and sell the lenses I don't use. I should also look at the ones I do use and see if I should upgrade any of them. (The newest Sigma 50/1.4 is mighty tempting.)
My lighting gear is another one that I'd like to focus on. I've been using the same set-up for a few years now, which is a speedlite with a flash umbrella. It has served me well, but I'm limiting myself if I don't explore other options. My goal is to try at least one other lighting option, whether it's a different type of flash or a different way to diffuse it.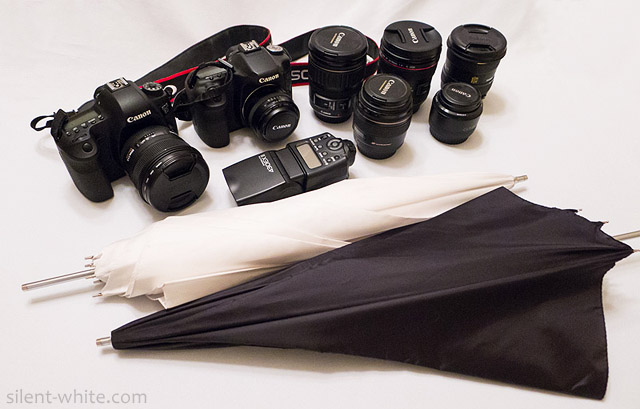 ---
This time I am giving myself a year to work on it, instead of 4 months like last time ;) Hopefully this will motivate me to make progress on all of them!