Last weekend, I did a photoshoot with Hindari for her Touken Ranbu cosplay! While I do like doing photoshoots at conventions, the ones outside of them give me way more flexibility in time and locations. Leading up to the shoot, I researched several locations, scouted out 4 of them in person, and got permission for 2 of them. In the end, we decided on a botanical garden!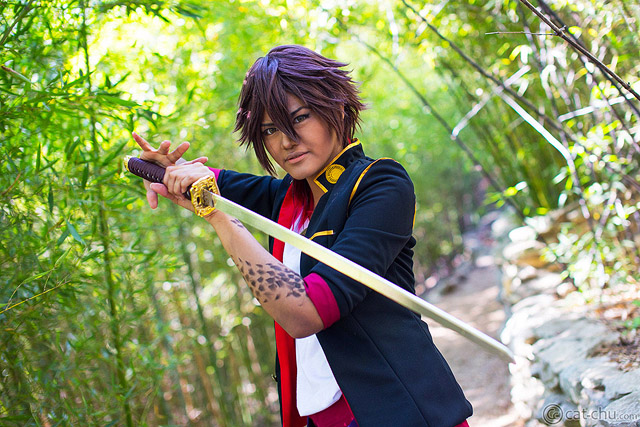 I really love how they came out. That amazing feeling of being happy with your photos is why the effort is worth it and a reminder of why I love photography. Here are some more of my favorites from the shoot!

Last weekend was also Valentine's Day, which I used to hate, but over time, I've become okay with it. I know an argument against it is that you don't need a special day to do something romantic, but come on, real talk here. My husband and I have been together for over 10 years, and we spend almost every day together. It's easy to fall into a routine, and many "date-like" activities are just normal things for us now. Sometimes it's nice for something to come up and remind us, hey, maybe we should do something special.
I mean, really, if it makes people happy, then let them be happy. After all, you can always treat it like a normal day if you don't like it. /steps off soapbox
Anyway, we like to cook together for Valentine's, and we normally cook some nice aged steaks with a potato side. I decided to change it up this year and suggested we cook Japanese food instead. So, I made gyoza (dumplings) and my husband made okonomiyaki (Japanese pancake)! Both have pork and cabbage in them, and it was actually our first time making both of these. They were tasty :D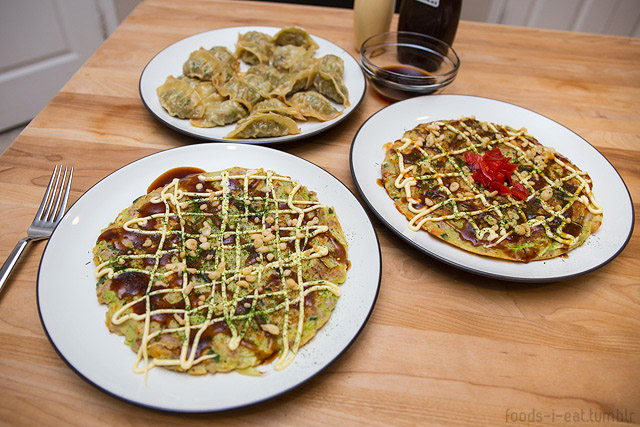 After that weekend of food… we just had another one! Yesterday, I hosted an Anime night at my house with some of my coworkers. I suggested a potluck since we were watching Food Wars. As you can tell by its name, it's an Anime about food and cooking!
My husband made a spicy fried rice with pineapple and shrimp, and I made gyoza again, except with shrimp filling this time. We also picked up some taiyaki (pastry shaped like a fish) while at the Asian supermarket. A few coworkers made tofu katsu musubi, banh choux (cream puffs), and chocolate chip cookies. A couple others picked up bundt cakes and chips.
Everything was delicious! Fortunately, we are not Anime characters, so though the food was good, we kept our clothes on. Food Wars, on the other hand, likes to exaggerate people's reactions to food, and there are way more naked scenes than we were prepared for.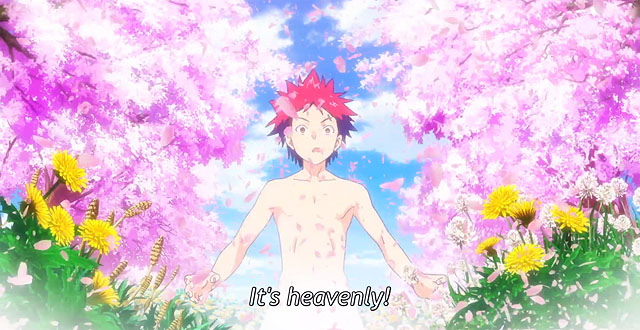 Rating food would probably be more fun if we did it Food Wars style. Did it feel like a refreshing spring day? Or was it so good that your clothes flew off? Or was it just that amazing that you felt like doing a magical girl transformation?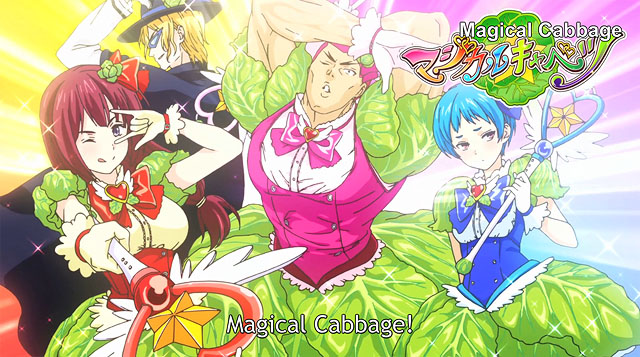 To be fair, there are also really nice visuals of food, but what really makes the series is how ridiculous the reactions are. It was super fun to watch together and made us crack up so much.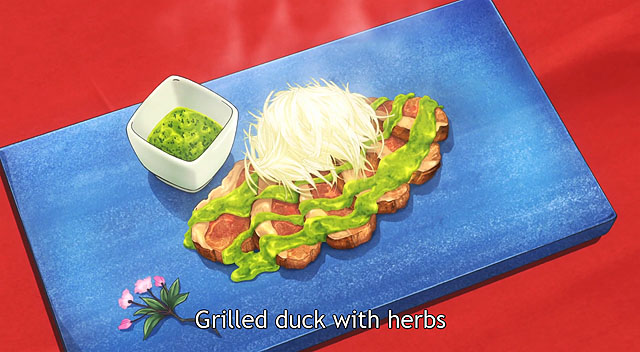 As for today, my husband and I had left over potluck food for lunch, and now I'm being lazy on the computer while still in my pajamas. That is how I hope to stay for the rest of the day ;) I hope you all had a good weekend too!