When I wrote part 1 of this series two years ago, I meant to keep it going and post again with more food porn photos. I guess I forgot about it, but that's ok because I'm back with part 2! Better late than never, right? This time, I'm going with the theme of Japanese food, which is one of my favorite cuisines. A couple are even from Japan! Like…
Katsu curry – Go! Go! Curry! (Tokyo, Japan)
I love curry, and Japanese curry is one of my favorites. We've tried many places in our city, and their Japanese curry just hasn't hit the spot. We end up making it at home to hit that craving, but the one we make at home still isn't the same as the one we had at Go Go Curry. There's something different about it, especially in its consistency. It's not as thin and sticks to the rice and katsu better. Plus, the katsu itself was good – crispy and thin, just the way I like it.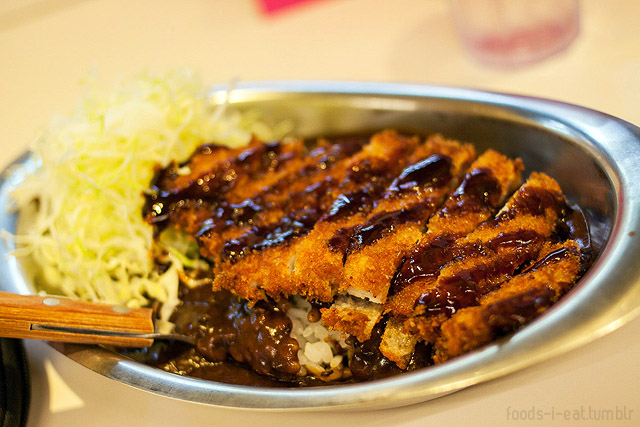 By the way, Go Go Curry is also in the US! They have locations in New York and Massachusetts. Unfortunately, I haven't been to any of them yet, but I'd like to try them one day!

Miso Ramen – Sumire (Kyoto, Japan)
While in Kyoto, we discovered the "ramen floor" in Kyoto station, which has 8 different ramen places inside representing different regions. We went there 4 times! You would think after several times, the first one we tried would be forgotten, but it was the most memorable. We had the miso ramen at Sumire, and it was sooo rich. I am all about the rich, fatty ramens.
Tsukemen – Ramen Tatsuya (Austin, TX)
Uh yeah, I have to pick another one from Tatsuya, even though I featured them in part 1 already. Tsukemen is a dipping ramen, where the broth is separate from the noodles, and of course, I chose it because it's another thick, rich broth that is amazing. The flavor is so bold, I can't get enough of it. It's also great for hotter weather since you're not hovering over a steaming bowl. This one has taken the spot of the Tonkotsu Original for me, which used to be my favorite.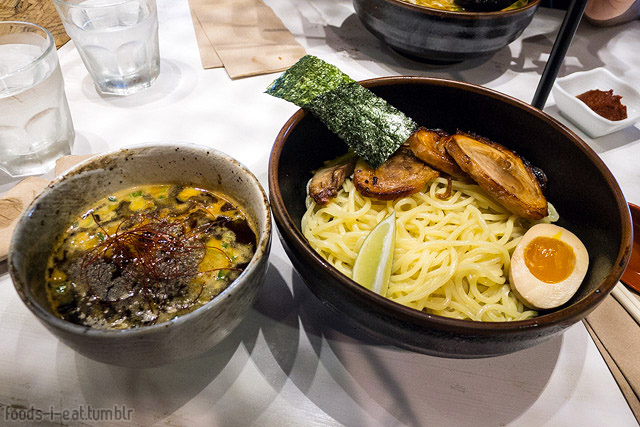 Tamago nigiri – Monstera (Big Island, HI)
For sushi fans, you might be wondering, "uh, isn't tamago just an egg sushi?" It sure is! And it's one that so many places do poorly. I hate when I get a plain tasting egg sushi when it should be sweet. Monstera does it so well, I actually forgot how the actual fish sushi tasted. All I can think about is their tamago. It was sweet but also didn't overpower the egg taste. Definitely the best tamago I've had so far.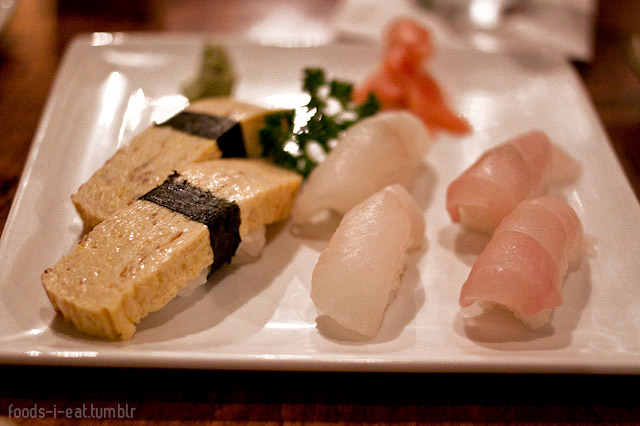 Unagi nigiri – Musashino (Austin, TX)
Musashino is my favorite sushi place. Since my husband and I order almost solely nigiri, we frequent the sushi bar so that we can place our order directly with the sushi chef. We also get to see how they make our sushi, which is always fun.
When we order unagi, we see the chef take the pieces and place it on a small grill behind him. Once it's done, he immediately makes it into our nigiri pieces and hands it over to us. I've learned to wait a bit before eating because it's still very hot! That extra touch of grilling them to order is what makes it stand out. The unagi is melt-in-your-mouth tender and still has taste lingering from the grill.
And 5 is the magic number! Hopefully I won't forget about this series again and will make another post this year about my favorite dishes. I have so many to share!