Last week was a rough one when it came to work, which I won't go into details because this is a public blog. It was definitely stressful and was filled with anxiety and restless nights. By the end of the week, I felt so tired, and the weekend was a definite relief.
A pick-me-up during the week was that I had unintentionally done some retail therapy. Things I had ordered earlier happened to come in around the same time. So… let's go over those instead!
Vans x Nintendo
I love Vans shoes, and I also love Nintendo. I was so excited when I heard about the collaboration, though after I saw the designs, I wasn't a fan of all of them (probably a good thing for my wallet). I did find a couple that I liked though and totally fell in love with them when they arrived!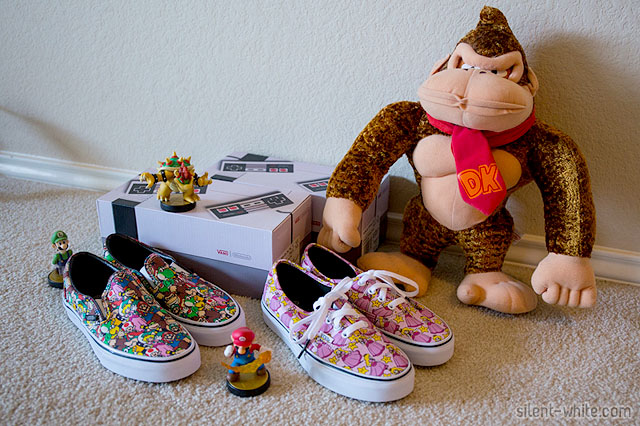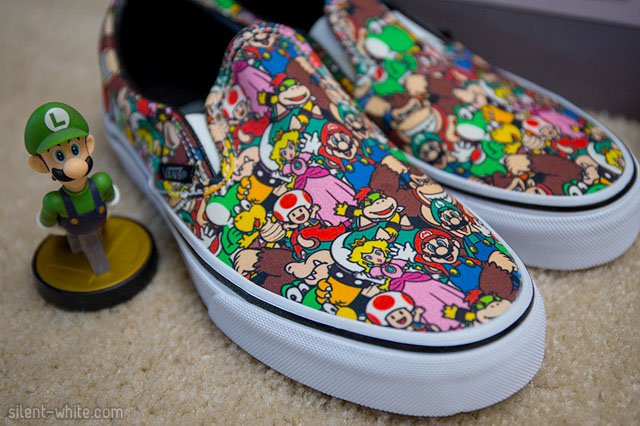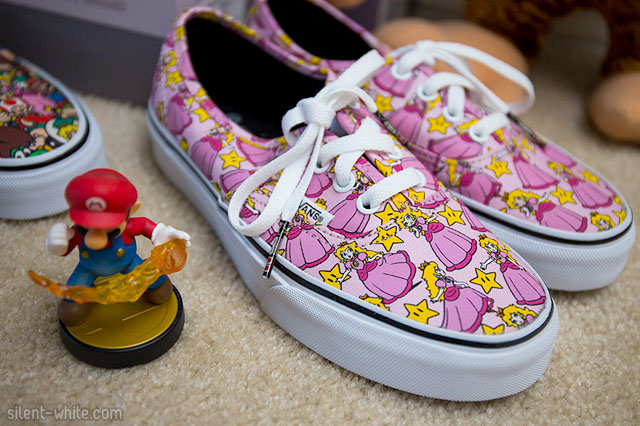 I really like the other details too, like the shoe boxes that look like the original NES, and if you look closely at the shoe laces, the ends look like the controllers! The bottom of the shoes also say Game Over on them.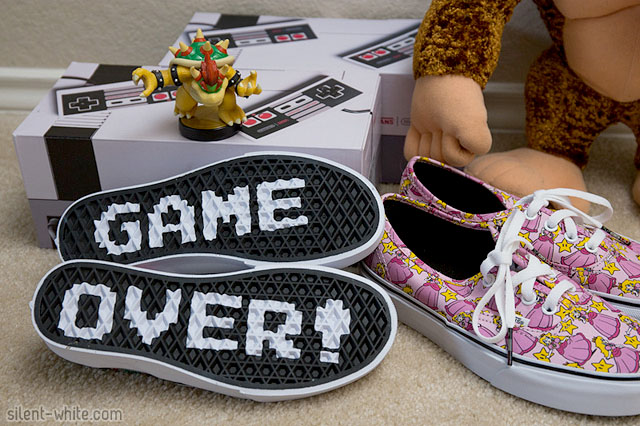 Of course, you don't normally see that part since it's at the bottom. My coworkers joked it's for people to read as I'm stomping on them or something =P
Photography Gear
Over the years, the photography gear I take when I travel has changed. I've tried different combinations to see what would work best, and here I am again, trying something new. I've learned a few things about my preferences:
I normally take 3 lenses: prime (non-zoom, high aperture), wide angle, and zoom. I wanted to combine the wide angle and zoom to cut down on one lens.
I like shoulder bags for photoshoots because I can quickly grab my camera or a different lens, but the single strap eventually wears down my shoulder. For trips, I really need a backpack to distribute the weight to both shoulders.
Thus, that led to me buying a new lens and two new camera bags: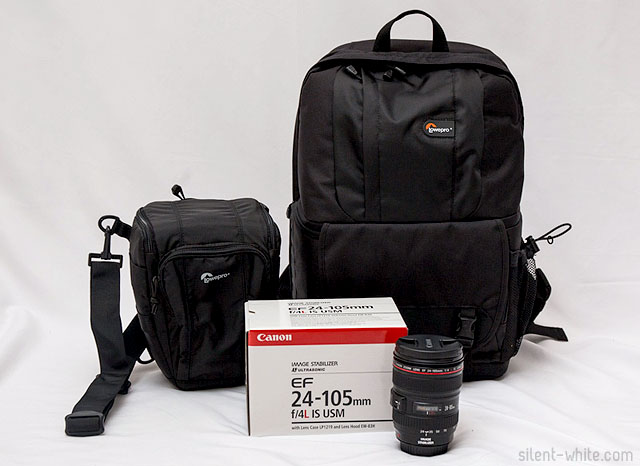 Canon 24-105mm f/4L – Since I have a full frame DSLR, the 24-35 part is a wide angle, so this is my solution to combining the wide angle and zoom. I love the quality of L lenses, and I'm excited to use this one!
Lowepro Fastpack 250 – I already had a camera backpack, but its purpose is to pack a lot of gear, which meant little room for anything else. I chose the Fastpack because it has a laptop slot in the back, and only the bottom half is a camera/lens compartment, leaving the top half for other items. My favorite part is the side zipper, allowing me to take out the camera without taking off the backpack.
Lowpro Toploader Zoom 50 – I'm a big fan of these small toploader bags. They fit only the camera and one lens, which is great when that's all you need. My other toploader is too small to fit my larger lenses, and this one is the perfect size.

Figures

When it comes to Anime or video game figures, I normally pre-order these way in advance. Earlier this month, my Majora's Mask Link Nendoroid came in! I ordered this last August, and the release date kept slipping. It joins my collection of other Link figures!

I haven't shared my loot from A-kon, but I do want to highlight a figure that I bought then. It's another Zoro figure! He's my favorite One Piece character, and this is my third figure of him.

I actually gave up all hope of finding this one since I wasn't aware of this collection for a while and missed out early on. Every time I saw a figure from it, it was always a different character. I'm still surprised I managed to find this at the con!

Anyway, this week is starting to feel more normal at work, so no more retail therapy for me – unintentional or otherwise ;) I'm hoping the rest of the week goes smoothly, and I'm really looking forward to the 3-day weekend that's coming up!