…I will watch cartoons, collect stuffed animals, play video games, and eat sugary cereal. Also, talk about stupid things like poop.
Me: I feel like we talk about poop more often than we should.
Coworker: Nonsense, we're adults. We can talk about poop all we want.
Because seriously, why the hell not? I've realized recently that one of my biggest pet peeves is when people view something as a "children's" thing and then think it's silly for adults to enjoy it too.
Animation seems to take the brunt of it. That's always been weird to me because so much work goes into animating shows and movies, and most of them have stories that can be enjoyed by any age. Just because something is children-friendly doesn't mean it's only for kids.
I'm sure some of you have re-watched an old Disney movie, and thought, "wait, was that joke always there? Did I miss that as a child??"

Or perhaps saw a Pixar movie and was surprised by how deep it really was. While little kids were focused on how cute and funny Wall-E was, I was thinking, "holy crap that is really our future, we're going to destroy the Earth and become lazy and technology dependent".
Even shows that target younger demographics, like Avatar: The Last Airbender, are amazingly well done. The Last Airbender is beautifully animated, has a wonderful story, and has some of the best character development I've seen. People who view this as only a kid's show are really missing out.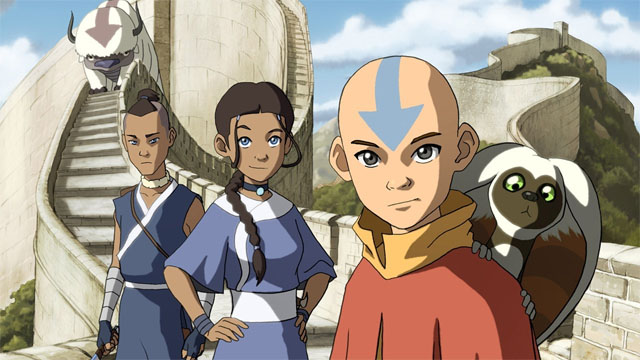 Video games is another one that people seem to view as an immature hobby, even though so many games are targeted to an older audience. It confuses me how video games have been around for so long and still get such a bad rap. And of course, this is really relevant right now since Pokemon Go has become huge.
While many people love the game, there seems to be an equal amount of hate. Some hate it because people are acting stupid, which to be honest, I agree with. Come on people, watch where you're walking, don't play and drive, and don't go to places you aren't supposed to. Use common sense.
Others hate it because they're tired of hearing about it, but how is that different than any other popular thing? If people enjoy it, let them enjoy it. People have been exercising, getting out of the house, and interacting with people more. I'm pleasantly surprised by how much positivity has come out of it, and I've had so many positive experiences exploring other parts of my city and talking with random players.
Lastly, there are those who make fun of adults that play it, saying it's a children's game. This part, I don't understand. People who grew up with the original 150 are adults now, and to get a wide variety of Pokemon and visit Pokestops, you need some form of transportation. Not a big deal for people who live in cities, but in my area, you have to drive. It's no surprise that most people I see playing it are adults. Why can't we get in on the fun too?
Ok, I got derailed a little while talking about Pokemon Go, but really, why does it matter if people still enjoy cartoons or toys or video games or catching Pokemon? When did becoming an adult mean that your definition of fun changes?
We're limited as we grow up because we apparently don't know any better at those ages. When you're an adult, independent, and making your own choices, who is to stop you from enjoying things that are seen as "childish"? I say you buy that box of Froot Loops, binge on cartoons, and go out and find Pokemon. People who limit themselves because they think things are too childish can continue to miss out on the fun.