September has been a hectic month for me! Things are starting to calm down now, which I'm glad for. We're close to filling the open developer positions at work, so I won't have to review resumes or interview people as much soon. Doing that on top of my normal work was really time consuming. Outside of work, I'm mostly finished editing and posting photos from recent photoshoots and events. To sum up the month, I thought I'd go over my favorite parts of it!
1. I met Tiff in person! If you've been in the blogging community for a while, you might know her from Tiff's Bloggy. We became blog friends years ago, and this was our first time meeting in person :D She was working in the dealer's room at San Japan (an Anime convention), and I was doing photoshoots, so we were only able to talk for a bit. I loved that we got to meet though!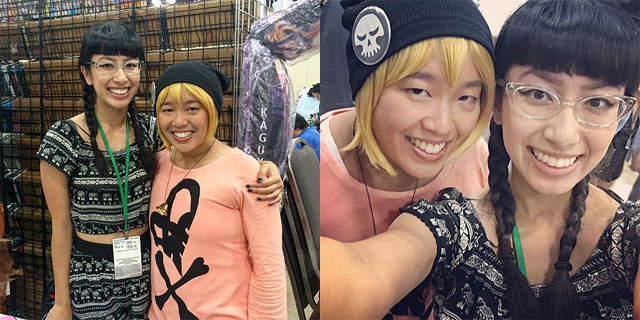 2. I also met other cosplayers and friends at San Japan! I had dinner with a friend who moved to San Antonio recently (where the con was at), and I ran into several cosplayers I've worked with before. The photoshoots went really well too! I already posted some photos on my Facebook page, but here are a few of my favorites from each shoot.