The past few Japan posts have been about my stay in the Tohoku region, with us staying in Sendai and taking day trips from there. You might remember that back in 2011, Japan was hit by a major earthquake and tsunami, and the Tohoku region was greatly affected. It took many lives and caused a terrible amount of destruction. It was especially bad along the Sanriku Coast, and I wanted to make sure I visited a couple cities along it. It's been 5 years, so the cities have mostly bounced back since, but any tourism helps these areas!
On August 8th, we visited Shiogama, which is on the Sanriku Coast and is largely known for its fishing industry. It's also known for having highest number of sushi restaurants per capita in Japan! We started by looking around the fish market, and though I read you could order sushi and food there, we didn't find many places.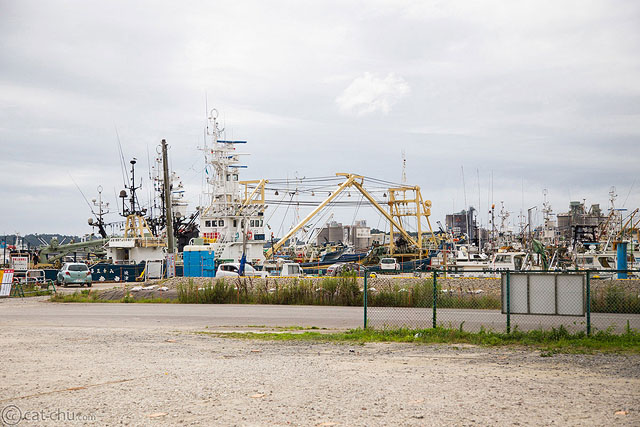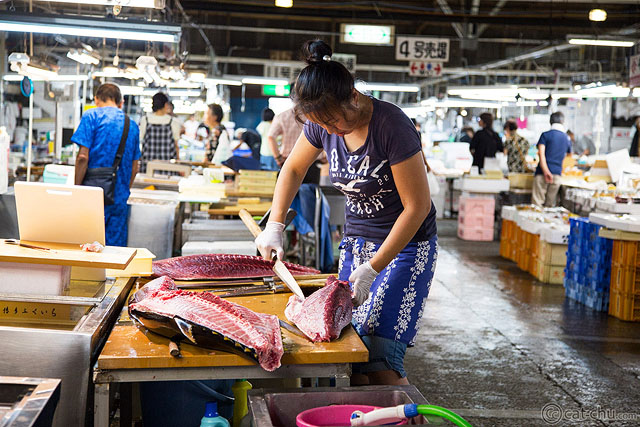 Instead, we went back on the train and into the main part of the city, where we had lunch at Sushitetsu. We each ordered the sushi set, and it was really good! (By the way, I'm mostly using thumbnails the rest of the post, so click for full size images!)
We wanted to do more afterwards, but unfortunately, it started raining. We went back to Sendai instead, where we had another Sendai specialty: zunda. It might sound weird because it's edamame paste that is used in desserts, but it's common for Asian desserts to use beans (like red bean or mung bean). The desserts aren't too sweet and give off a slightly savory taste.
We ordered a shake and a cake roll, both with zunda in it. The drink with the cake roll is green tea, and the ice cream is vanilla, so no zunda in those.
August 8th was also the last day of the Tanabata Festival (which I wrote about in part 4), so we spent the rest of the day enjoying festivities in the park.
On August 9th, we went to Matsushima, another city along the coast, since we didn't get to it the day before. It's also known for seafood, oysters specifically, and Matushima Bay is known as one of the top three scenic places in Japan.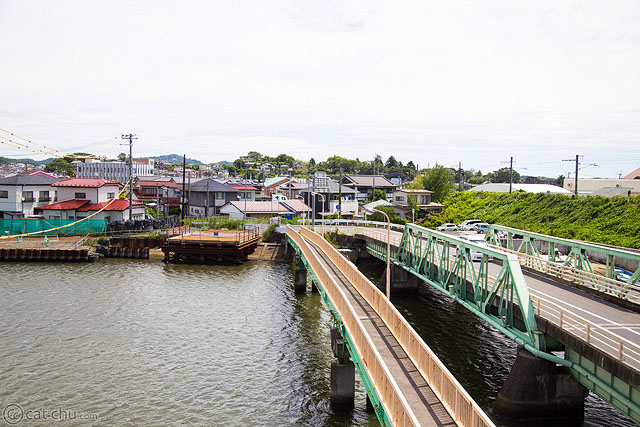 We started the day by going to the Matsushima Fish Market, which had more food stalls in it than the Shiogama one. We ordered fried oysters and oyster burgers. The fried oysters were really good, but the oyster burger wasn't quite what I was expecting. It was basically mashed oysters, put together as a patty, and then fried. Didn't really taste like oyster anymore after that!
From there, we went to Matsushima Bay to take a boat cruise around the small islands. The cruise was about an hour long and was a very relaxing way to see the bay! We also took a short visit to Oshima island before leaving, which is accessible by bridge.
Afterwards, we went back to Sendai and tried to take a Shinkansen (bullet train) back to Tokyo, which proved more difficult than we thought. It might have been because the Tanabata festival had just ended and everyone was leaving, but we had to take a later train than planned. That's ok though because we still arrived in Tokyo before dinner.
Our last hotel of the trip was right by Tokyo Station, and Tokyo Station has a lot of stuff in it. It has different themed sections, one of which is Ramen Street with several different ramen restaurants. We went there to try Rokurinsha, another famous tsukemen place (dipping ramen).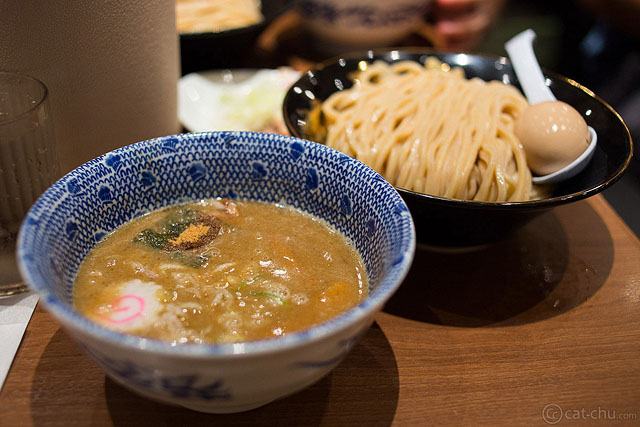 This one was great! One of my favorite ramens during the trip, though it made me so incredibly full. Being back in Tokyo means that it's nearing the end of my Japan trip. My next entry will go over our day trip to Yokohama!