This is the end of my Japan 2016 entries! We ended with something I've been really wanting to do: visit the Ghibli Museum. For those who aren't familiar with Studio Ghibli, it's an animation studio in Japan that has made many beautiful, award-winning Anime films. Their most well known ones include Spirited Away, Princess Mononoke, and Howl's Moving Castle. (Full list here.)
I actually tried to get tickets two years ago, but sadly, they sold out. This time, I put in my request 3 months in advanced, which is the earliest they allow, and managed to get tickets for my third choice in date. On August 11th, we went to Mitaka to see the Ghibli Museum!
The first thing we saw as we got close was Totoro greeting us through a window. That immediately put a smile on my face, and I felt so excited to be there.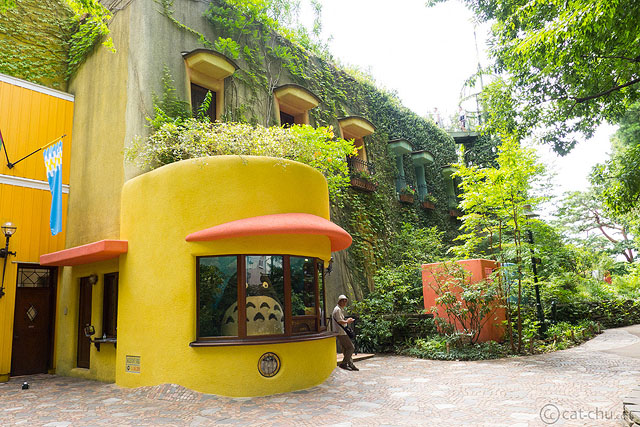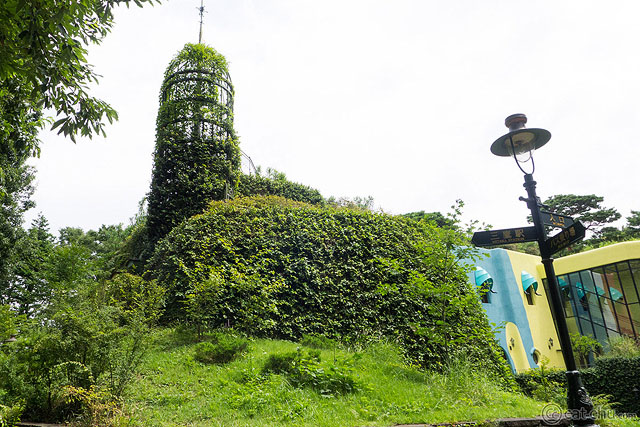 As you can see, the building has a very whimsical feel, and I wish I could show you photos of the inside… but I can't! The museum does not allow photography inside because they want you to take in the experience with "your own eyes and senses, instead of through a camera's viewfinder". (Check out their website instead for photos.)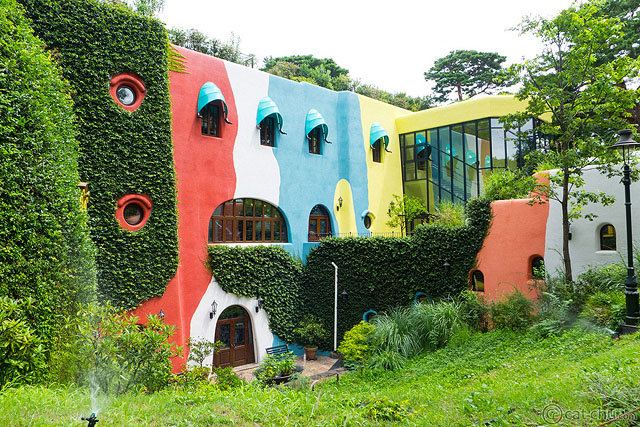 The whimsical and charming feel of the outside also translates inside. Many of the windows are stained glass designs with their characters in it. The walls are painted in a way that remind me of the small, cute towns like in Kiki's or Howl's. They also don't have a set path in the museum, so you can wander in whatever order you want. Everything just felt so thoughtful. Even our admission tickets were from their film reels!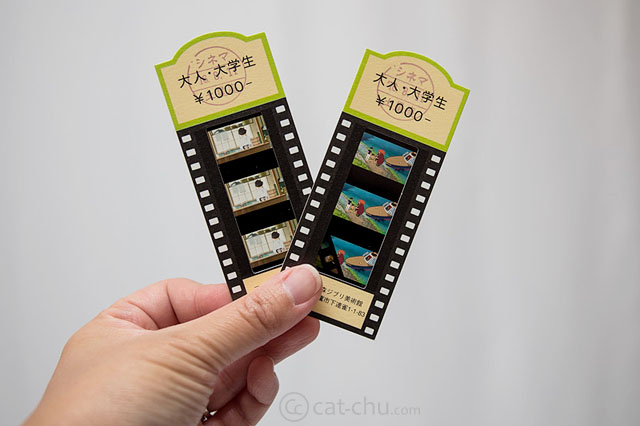 The first thing we did was watch the short feature film, which changes monthly and can only be seen at the museum. They were showing Mei and the Kittenbus, which I was so happy for! I had heard that they made a short film based on Mei in My Neighbor Totoro, and I really wanted to see it. It shows how she befriends a kittenbus, who takes her to see the other cat buses. Aahh, it was so cute.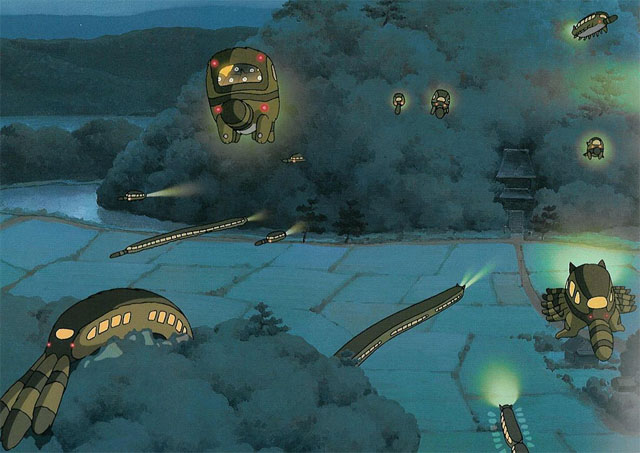 We were also fortunate to go after the new Catbus display finished! They've had a smaller Catbus display for children that they could play with, and now they have another one that is for everyone. It's a replica of the inside of the Catbus with large soft and furry seats! You can also go to the rooftop via a spiral staircase, where you'll find the Robot Soldier from Laputa Castle in the Sky.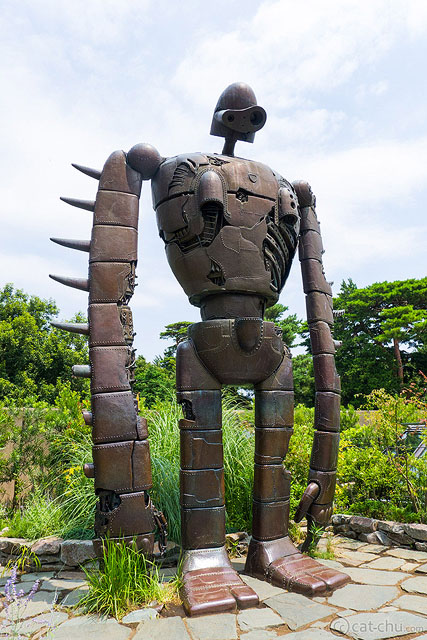 Though the museum is great for Ghibli fans, I think it's great for animation fans in general too. Most of the displays were actually focused on the art of animation, and there were many interactive displays. I've probably gushed about it enough, but it is one of my favorite things we saw in Japan. A definite recommend!
From there, we walked back to the station and had lunch nearby at a chain called Ginza Lion. I ordered an omurice, which is an omelette with rice inside.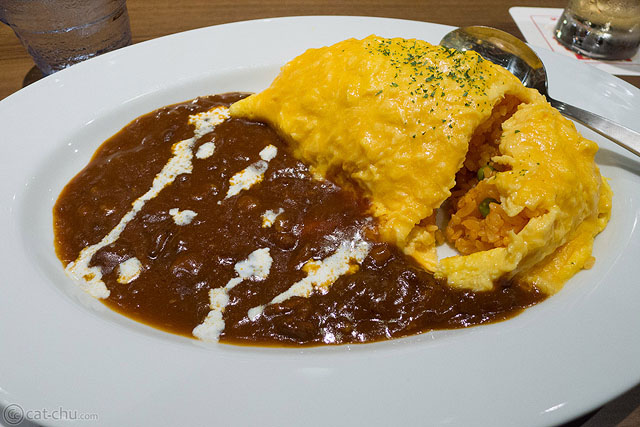 Then we headed to Akihabara! Maybe it's because I spent a lot of time shopping there two years ago, but I wasn't as excited this time. (Though, I did have to stop myself from spending hundreds of dollars on rare One Piece figures.) I only bought a few small things before leaving.
At night, we went back to Tokyo Station for dinner and chose Donburiko. We heard that it has an amazing Oyakodon, which translates to "parent and child rice bowl". It's named as such because it has both chicken and egg (haha, get it?). It's probably the best oyakodon we've had! So simple, yet so satisfying, and the egg was perfect.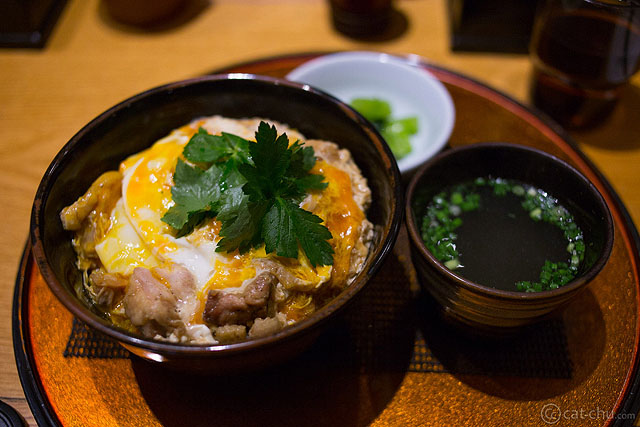 The next day (8/12) was our last in Japan. We started off by having sushi for breakfast at Tsukiji Fish Market. We walked around, trying to pick a place, and ended up doing omakase (chef's choice) at Tsunao. This was good! Though last trip, we went to Sushi Sen, and I think I liked that one more.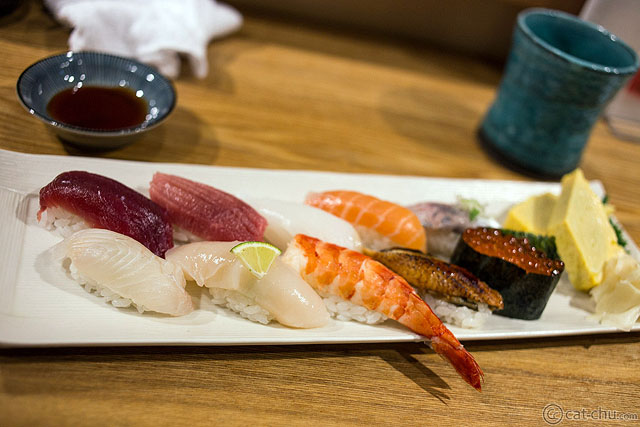 Before we left for the airport, we took a quick trip to Artnea, which is a Square Enix cafe. It's pretty small, and part of it is a display area of Square Enix figures. The other part is a store and cafe. Unfortunately, there was a wait to eat the cafe, and we had to catch our flight, so we didn't stay.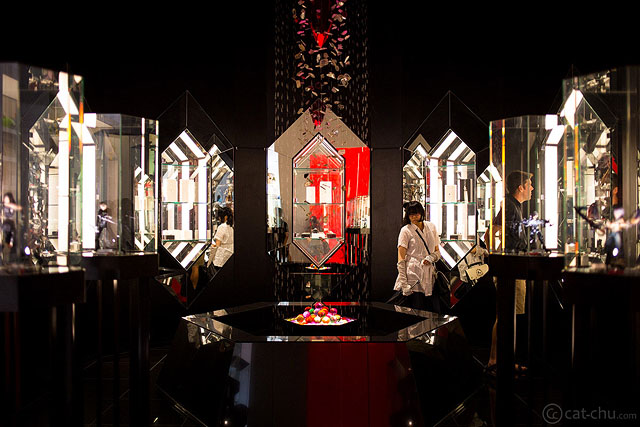 And that's the end of my latest trip to Japan! My Flickr album and my food tumblr have more photos that I haven't posted here, and if you missed any entries, they're all in my Japan category. Japan still remains one of my favorite places to visit, and I'm pretty sure this won't be my last time there :)