I just had a 5-day weekend, which felt nice! We get two days off for Thanksgiving, but with the office so empty on Wednesday, I just took that day off too. Of course, I told myself that I should be productive during those 5 days, and well, it never quite ends up that way, does it?
But! Between playing too many hours of Diablo III and watching Yuri on Ice and Westworld, I managed to spend some time on my hobbies the past couple weeks. (Both shows are sooo good, by the way.) So here's what I've been up to lately!
What I'm Sewing
Before you think, "uh Cat, didn't you already show us this?"… this is not the same Pokemon Go jacket I posted about on Halloween! I decided to make another one, except I altered the fit, made the stripe on the sleeve thinner, and changed the lining fabric.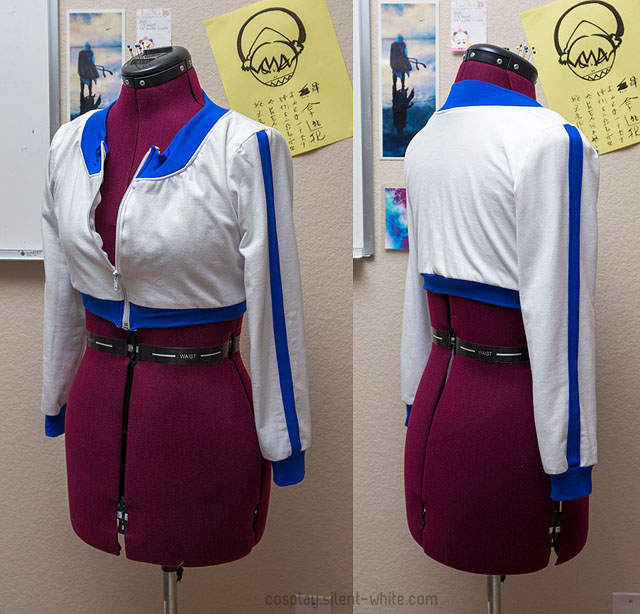 Hard to tell the difference from photos though! I felt the original jacket was too tight and short, so instead of trying to alter it, I just made a new one.
The inside is also cleaner. I was more careful with the construction this time around, since I'm familiar with the pattern now. I am much happier with this one!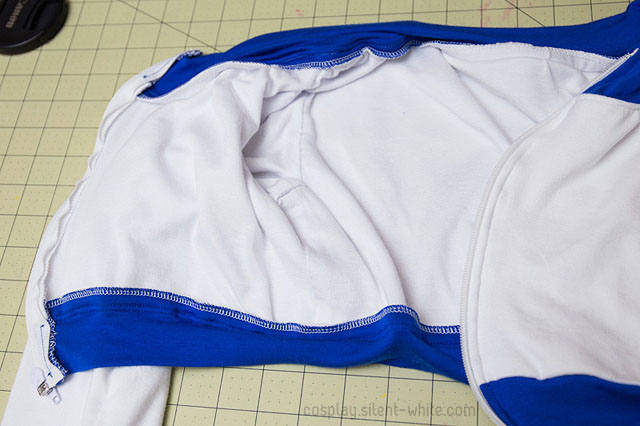 What I'm Baking
The week before Thanksgiving was my husband's birthday. If you've been following me for a while, you might remember that I used to make video game cakes for his birthday. (Check out my cake site to see them.) I haven't done it the past few years due to vacationing on or around his birthday, but this year, I had the time to make one!
I chose Ultimate Chicken Horse, which is a really fun multiplayer game I've mentioned here a few times. The cake is a yellow cake with buttercream, and it's decorated with vanilla fondant. Instead of carving a 3D cake, I put the designs around a two-tier cake:
The game's developers also shared it on their twitter and facebook, which is super cool :D
What I'm Playing
And this is where all my time has been spent lately. I don't know how I let my husband convince me to play Diablo III again, but we've been playing it soooo much. We're currently participating in Season 8 with a Crusader and Wizard.
When the game first came out, I played a Barbarian, and then after the expansion, I spent a ton of time on a Monk. I figured I'd do a Wizard this time around, except when I opened the game, I already had two??? I totally forgot I ever played on them! So, uh, I just made another Wizard anyway.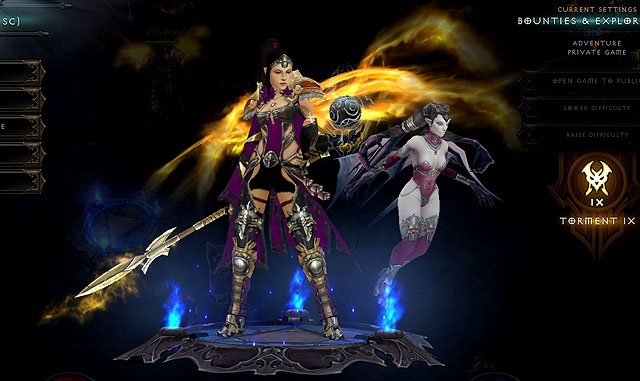 Anyway, when I'm not working on my hobbies, I've been totally lazy by sitting on my butt and playing Diablo III or binge watching shows. Now I want to catch up on what everyone is up to! I'll be visiting blogs soon!