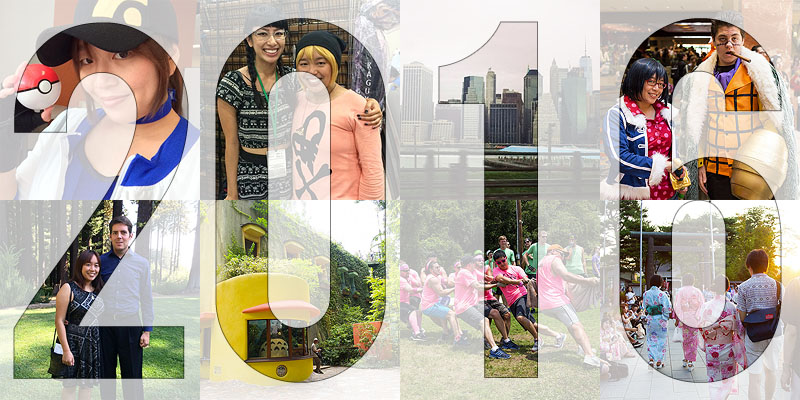 With 2016 coming to an end, this seems like a good time to look back on the year and how it was for me. Here is my usual year in review!
Life in General
I didn't have major changes in my personal life, but things did change at work. Last year, I wrote about how I was moving more into a management role, and in January 2016, I was officially promoted to a Development Manager!
Since I've been a team lead for years, most of my responsibilities didn't change. However, now that I'm considered a hiring manager, I have to deal with annual reviews, salary, promotions, and things like that. I also became a manager for a second team, so now I manage both a team of developers and a team of designers. Sadly, that means I have less time to program, but I'm still very active in code reviewing and mentoring developers, and I check in code whenever I can.
Hobbies
In 2016, I tried to do a "hybrid" of cosplay and photography at Anime conventions. Instead of filling my schedule with photoshoots, I only did a few and spent the rest of the time in cosplay. This meant I did less photoshoots than normal, but I did get to spend time making new cosplays at least!
I still have a couple shoots coming up, but so far, I've done 7 photoshoots – 6 at conventions and 1 as a private shoot: