Though the My Favorite Things link-up is no longer running, I still wanted to post about my recent favorites every once in a while! For the time being, I'm still using the same name for the post series until I figure out a new one. Here is the last My Favorite Things for the year!
Show: Westworld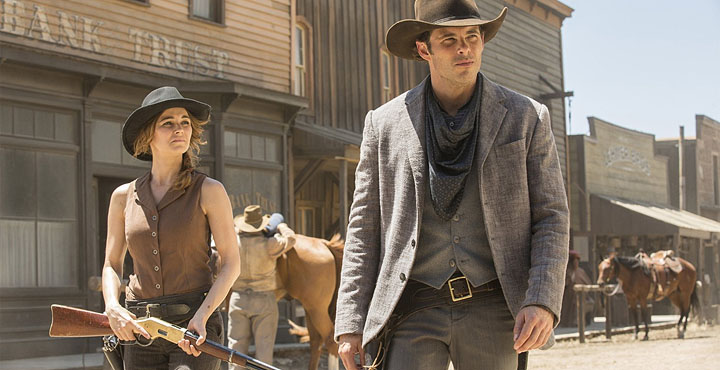 Westworld is a HBO show based off of the 1973 film written and directed by Michael Crichton, who you might recognize as the author of Jurassic Park. You know, the book/movie about a dinosaur theme park that goes horribly wrong. Well, Westworld is a Western-themed park with realistic robots as hosts, and as you can guess, things start to go wrong as the hosts do things outside of their programming.
The show is really well done and is filled with surprises and plot twists. I just finished watching the first season, and I'm still in awe! There's a lot of unanswered questions in the beginning that slowly unravel, and there's also a few different storylines going on. I love media that explores artificial intelligence, so I'm really interested in seeing how they'll continue in second season!
---
Show: Yuri on Ice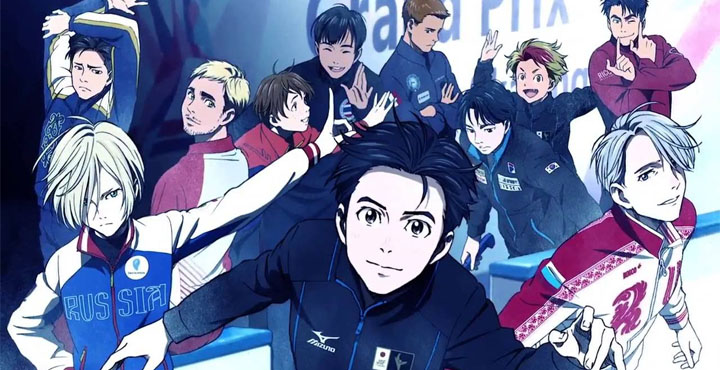 I'm a sucker for sports Anime, even though most of them are sooo exaggerated. 10 minute matches will stretch 5+ episodes, and characters will do moves that are impossible. Imagine my surprise when I watch Yuri on Ice, a men's figure skating Anime, and it's none of those things. The skating is in real time with realistic programs that are choreographed by a retired professional for the show. It's impressive how smooth the animation is for something as complicated as figure skating.
To back up a bit, Yuri on Ice focuses on a Japanese figure skater, Yuri Katsuki. I love his character because he feels very relatable. In the beginning, he lacks confidence, and though he's considered a top skater, he cracked under pressure and ended up failing at the Grand Prix finals. It's exciting to see him slowly build up confidence, and his relationship with his coach, Victor, is adorable. Every episode makes me smile so much!
---
Movie: Arrival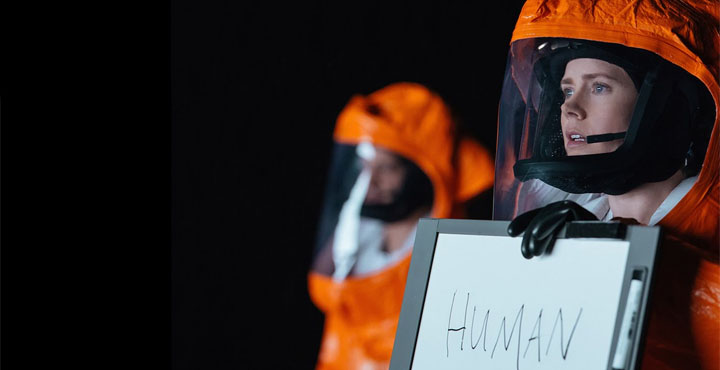 Arrival is probably the best movie I've seen this year so far. It's about 12 alien vessels that suddenly appear around the world. Every 18 hours, it opens up so that people can communicate with the aliens, or rather, attempt to. Due to the language barrier, no one knows why they're here. The US government brings on a Linguist to try to communicate with them and learn their language. As much as I love Independence Day, it's refreshing to see a movie where an alien visit doesn't automatically mean a war. Arrival is such a smart movie that left me thinking about it and wanting to watch it again.
---
Tea: Tisane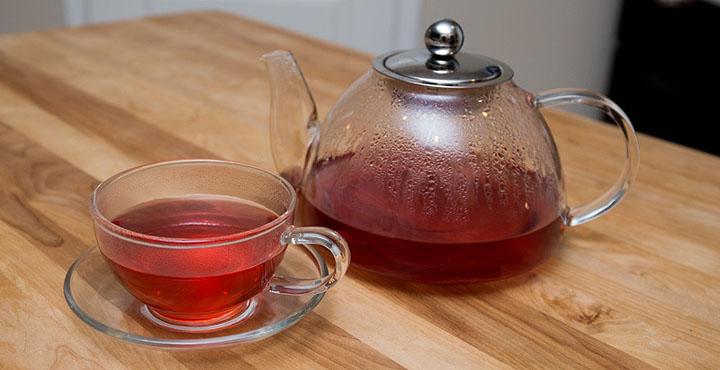 It's been getting cold at night, and all I want is a hot cup of tea. Tisane has been my choice lately since it doesn't have caffeine, and I don't have to worry about it keeping me up at night. (I know Tisane isn't technically tea, though, since it doesn't use tea leaves.) I'm currently loving a blend called Immortal's Blend from the Steeping Room! It's a mix of apple, hibiscus, papaya, and blood orange, so it's a very fruity taste. I'm a big fan of fruity teas, even when drinking black or green tea, so this is right up my alley. Plus, I love the color of it!
---
Other than that, I'm still very much loving Diablo III and am spending way too much time in it. I've also been busy with Christmas shopping lately and finishing up the last quarter of the year at work. I'm sure I'll have more favorites to write about after the holidays are over!