When thinking about a photography topic to talk about, I remembered how Liz recently asked me whether I figure out the photoshoot locations or if the cosplayers do. I haven't really touched on this part of photography, but I thought it'd be an interesting thing to go over!
At Conventions
Most of my photoshoots happen at Anime conventions, which makes sense since it's where cosplayers typically wear their cosplays. The "pro" is that I can meet cosplayers from other cities, and I can book several in one weekend. The "con" is that I'm pretty much stuck to locations at or within a short walking distance of the convention.
If the cosplayer has a location preference, we'll use that. For example, when we did a Scooby Doo photoshoot, we used an abandoned building that the cosplayers found as the background.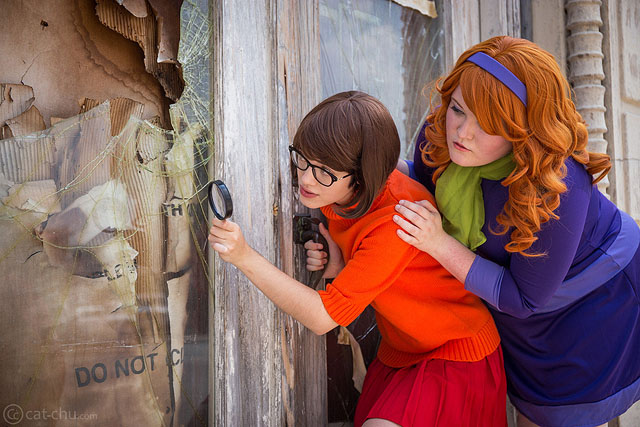 A couple times, I've been requested to do a hotel room shoot, and we'll use the one they're staying in for the convention.