I have to admit I've been distracted from blogging lately. Every time I sit down to write something, I end up doing something else, like reading manga, editing photos, or playing Breath of the Wild… lots and lots of Breath of the Wild… Ok fine, it's pretty much all Breath of the Wild.
This past week was a birthday week, which included my birthday and a few coworkers'. To sum it up, I've decided to do a photo spam instead! These are quick photos from my phone or compact camera (except for the cosplay ones at the end).
Birthday feast, part one: the day before my birthday (which is on the 13th), my husband and I went back to an izakaya-style restaurant that opened up recently. We liked it the first time and wanted to try more from the menu.
Birthday treats: my coworkers are so sweet! For my birthday, one brought a carrot cake, and three brought homemade treats (cupcakes, cake pops, cream puffs, and brownies).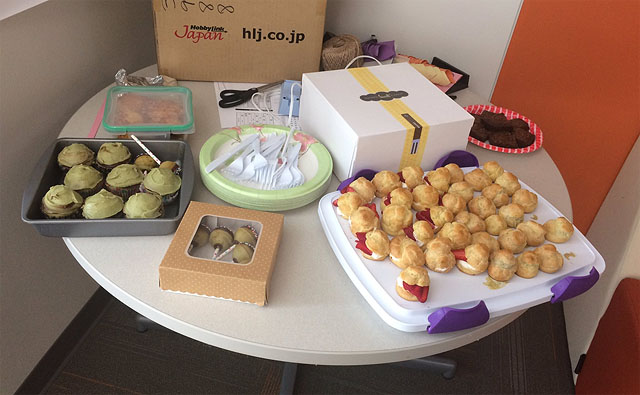 Birthday feast, part two: Instead of going to a special restaurant for my birthday, I was just really craving ramen. My husband and I went to our favorite ramen place, where I ordered their tsukemen (dipping ramen).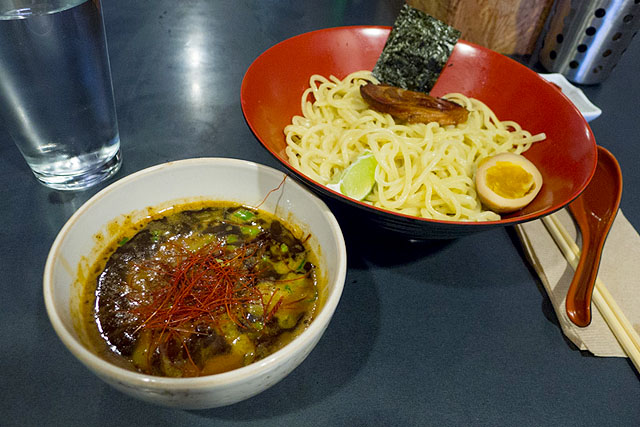 Birthday gifts: Nintendo plushies, manga, Chopper amigurumi, and Gudetama tote bag – my friends know me well!
More birthdays: my team had more birthdays the same week, so I made cupcakes! They're yellow cake with buttercream frosting and topped with Hello Panda cookies. All homemade except for the cookies and sprinkles :)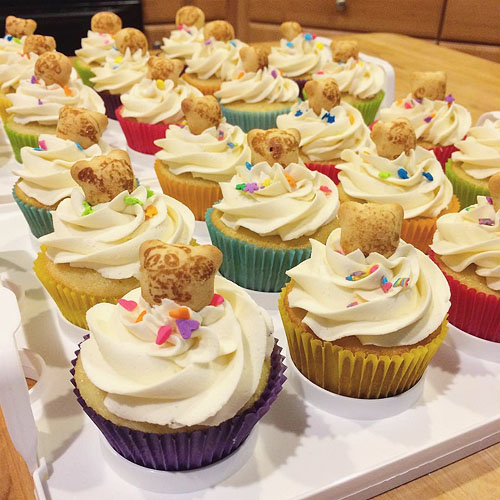 Treat yo self: I've been using a 16GB iPhone 5S, and the past year, I've been struggling with running out of space. I finally upgraded to the 128GB iPhone 7. Yuri on Ice fans should recognize the phone case and my spiffy new jacket! (I am wearing a wig, by the way. Though I've cut my hair recently, it's not that short.) More info on this outfit is on my cosplay blog.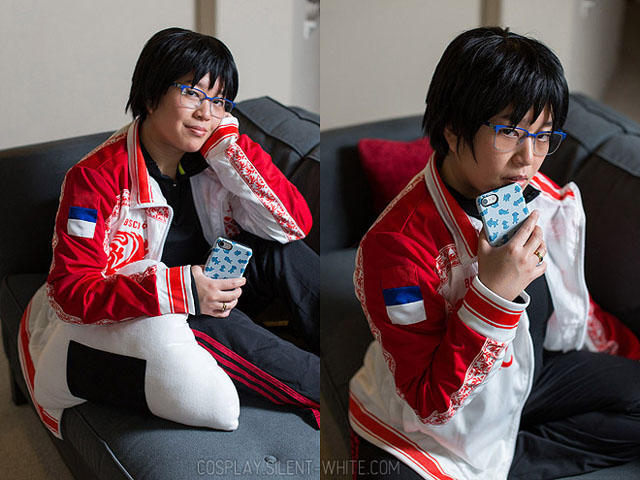 And that's it from me! I wish I could say I'll be more productive after this, but with Mass Effect Andromeda coming out and my current Breath of the Wild addiction, I'm totally not going to be. (Gamer friends, the struggle is real.) Until next time! (And maybe with a real blog entry!)