One of my fears has come true. I did a cosplay photoshoot and forgot a piece of my cosplay. Fortunately, it's a very minor piece, and I honestly didn't notice it was missing from the photos until 2 months later. I forgot to wear my blue choker in my Pokemon Go Trainer photos.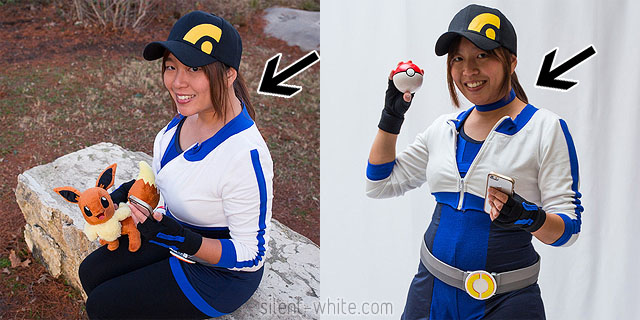 Though it's not a big deal this time around, it is something I am always worried about when wearing cosplay. Every time I go to an out-of-town convention, I start having "did-I-forget-anything" paranoia. Forgetting a cosplay piece is not the same as forgetting something in a normal trip. I mean, if you forget your toothbrush, you can buy another one. You can't just go out and buy a missing cosplay piece, especially one that you've custom-made.

I decided to put together a checklist and reference sheet for each cosplay that I still plan on wearing (which happens to be my 8 most recent cosplays). Each sheet lists every costume piece and what I should bring if I ever need to do an emergency repair. Some have reminders on how I should wear it, like which side an accessory hangs on or the order I should put on the pieces. I also include reference photos at the bottom.
Then I printed each out and stored them in a binder. Now when I go on a trip, I can just take the page for each cosplay I bring and reference it for packing and wearing.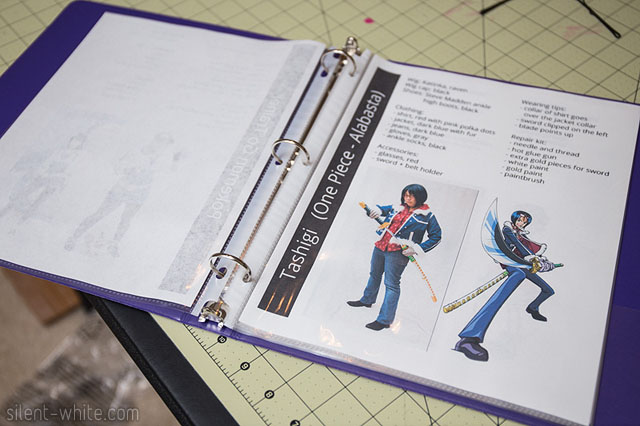 I also organized my wigs. I realized that most of my cosplays use black or dark brown wigs, and well, when they're all in bags, it's hard to tell them apart. I went through and labeled each bag with the character's name, so they'd be easier to find.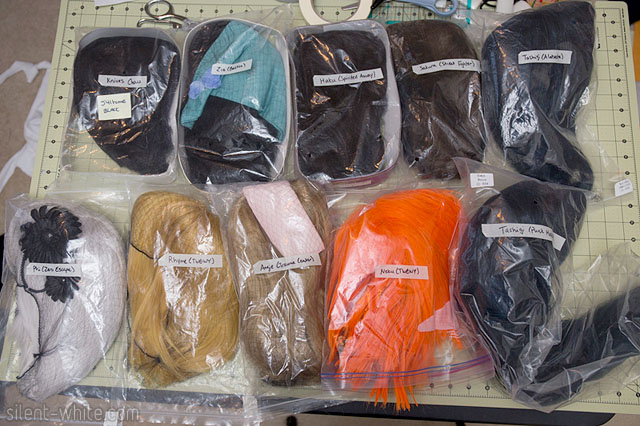 While doing that, I discovered that I own 12 extra wigs that I am not using for cosplay at all. Most were bought for cosplays I later ditched and didn't do. Fortunately, I'm more careful about buying wigs now, but I need to figure out what to do with these.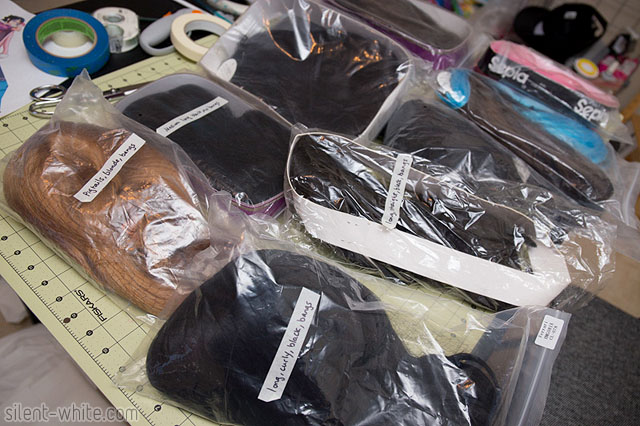 Next on my list is to organize my sewing room again! If you've been following me for a while, you might remember that a few years ago, I did a major overhaul of my sewing room. Well, that was great back then, but now I have way more stuff. I need more storage units and larger shelves. I also need to think of a better way to store some of my accessories and props.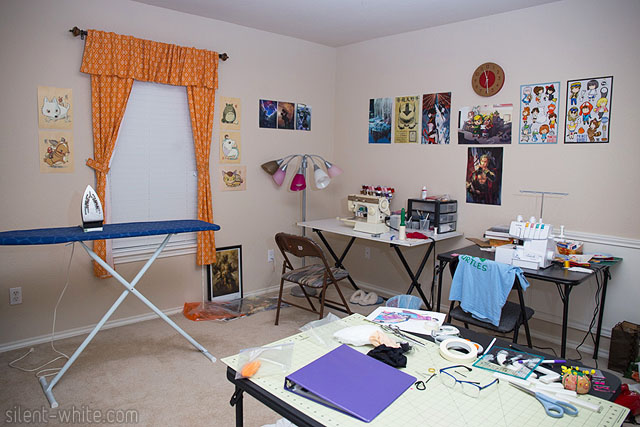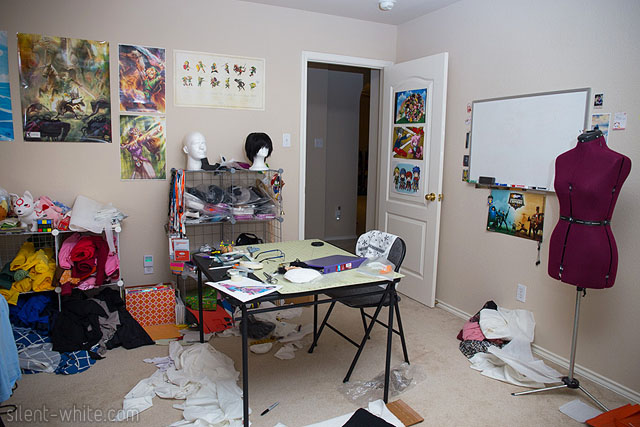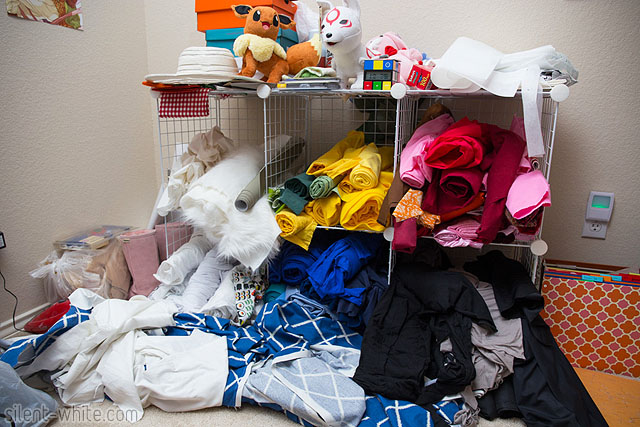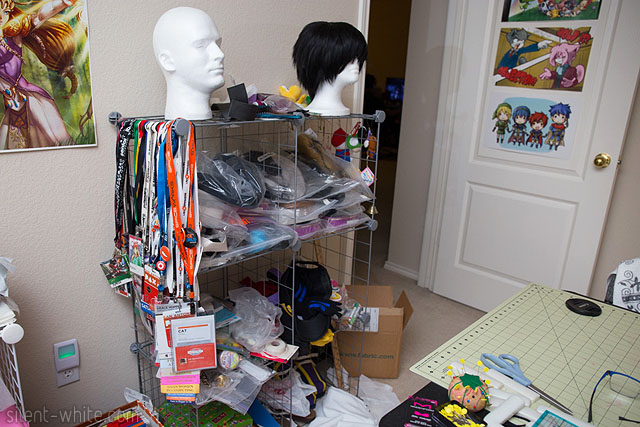 Though, that is a project for another time! I'm focusing on a couple other rooms in the house first, and then I'll come back to work on my sewing room again :) I'll be sure to write about it the next time I give it a make over!