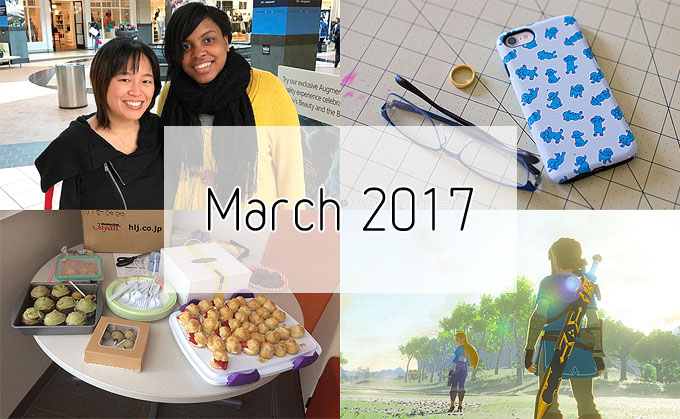 March was a good month that seemed to fly by too quickly. I celebrated my birthday, took a quick trip, and totally didn't work on my goals due to a couple video games releasing that I've been looking forward to. It's been an eventful month though, so here's a quick recap!
Escape Room
In February, I took one of my teams to an outing at a golf driving range. In March, I took my other team to an escape room! (Each team votes for what they want to do.) Initially, I had issues finding one that could fit 13 people, but then a coworker told me about a new one he saw. It supports up to 18 people, and it divides you into 3 teams that have to work together to get out. It was such a neat idea!
When we got there, we saw that there were 3 rooms that were connected with open doorways, so we were able to talk and pass things to each other. However, we couldn't leave the room we were in. We had to work together to solve all the puzzles. For example, a puzzle in my room could reveal a clue or code that a different room then had to use. We managed to escape with 5 minutes left!
Addicted to Video Games
Unfortunately, I didn't do well with my goals in March due to being addicted to video games. Both Legend of Zelda: Breath of the Wild and Mass Effect Andromeda came out, which are from two of my favorite video game series. I was actually quite torn in having to split my time between the two, but I ended up spending most of my time playing Breath of the Wild. (This entry and returning comments are late because of that…) I also started playing The Witness before being pulled off by the other two games.
Quick Trip to Pennsylvania
Lastly, I took a quick trip to Pennsylvania at the end of the month! My mom and I went for my sister-in-law's bridal shower and stayed with her and my brother. It was great seeing them, and I also got to meet Joy in person!!!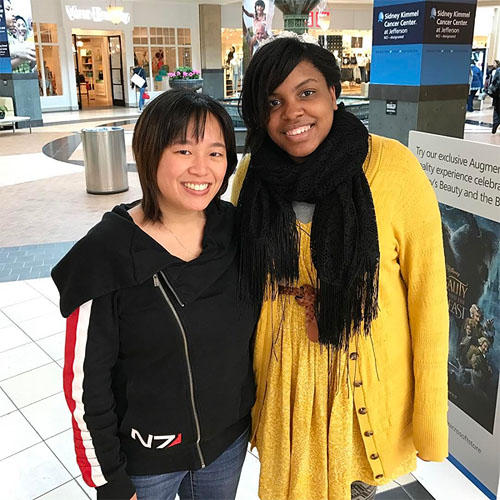 We talked a lot about various things, and it felt like we had totally done this before, even though it was our first time meeting. I was so happy we could finally meet :D She also made me a hat! She is so sweet!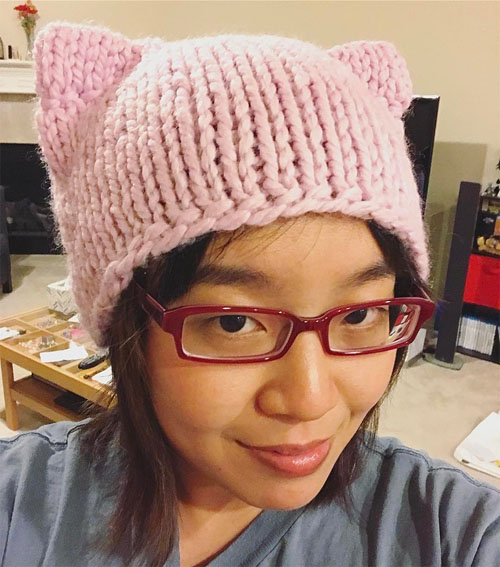 Other Small Achievements
I managed to mostly quit soda. I used to drink soda 3-5 times a week, but in March, I only had soda twice in the whole month.

I debuted a new cosplay, which is from Yuri on Ice! This was a "for fun" one that I mainly wanted to take photos of at home. I'll probably go back to working on my Tashigi cosplay now.
Monthly Goals
Welp, this is where I failed. I didn't do my March goals at all. Because of that, I'm moving those goals to April.
Start an Ember project – I did read a bit more on Ember, but I didn't start my project like I had planned.
Clear out at least half of the "box room" – I uh, barely went into this room in March. Hopefully, I'll get around to this in April because I'd actually like to move my sewing room to this one.
That's it for March! Now to be a bit more productive in April!