My husband and I recently took a short trip to Seattle from the 15th to 18th! We went for a friend's wedding and stayed a couple extra days to see other friends we haven't seen in awhile. I'm not the best at keeping in touch, so I was glad they still wanted to meet up, even though we haven't seen each other in 6 or 7 years.
The Sights
We've visited Seattle a couple times before, so we focused more on seeing people than sight-seeing this time around. We did have a bit of time to kill on Friday, so we hung out in Gas Works Park. It's a park by the lake with a lovely view of the city across the water.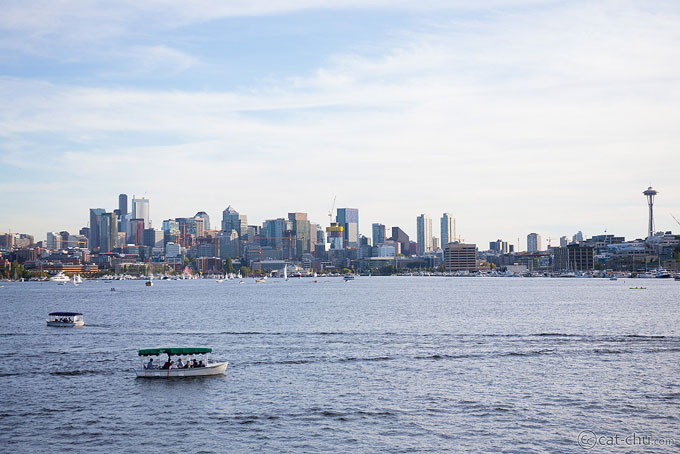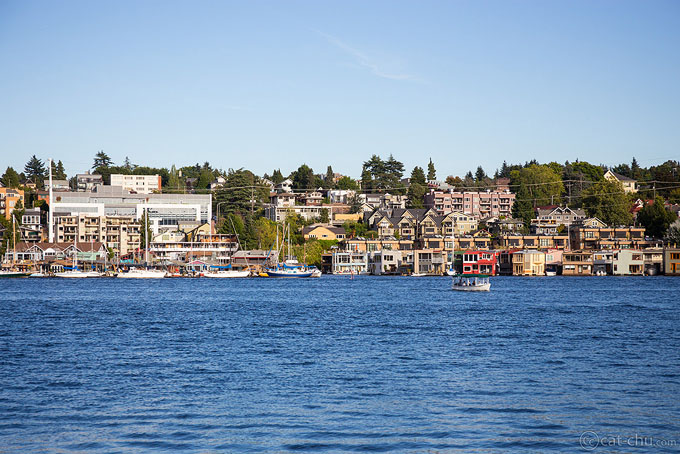 It's also the site of an old coal gasification plant, and the remnants of it just sit in the middle of the park. Though that's kind of strange, I loved seeing it because it had the look of industrial mixed with nature.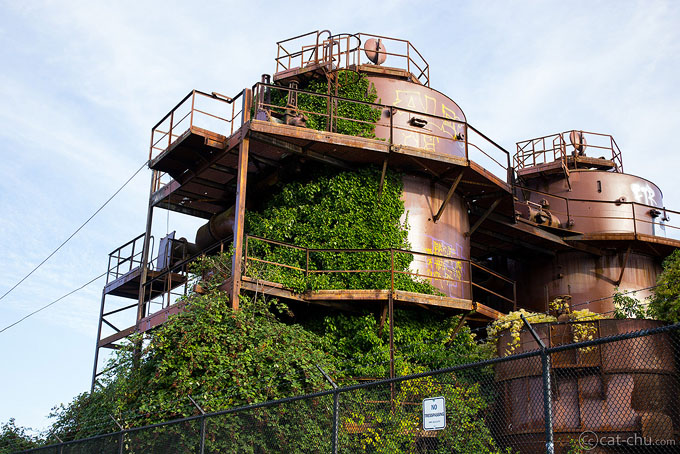 To get another view of the city, we also went up the Sky View Observatory at night. We've been up the Space Needle in the past, and while it's a great view, you can't get a photo of the city with the Space Needle in it… because well, you're in it. You can see it from the Sky View Observatory though!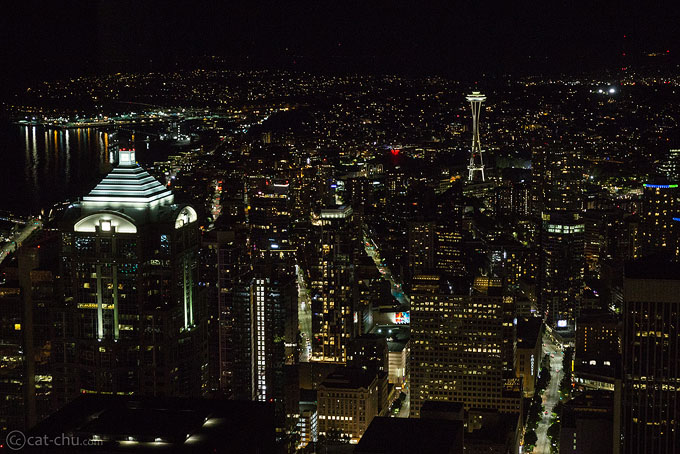 The Food
Of course, we're always on a lookout for good food, and Seattle has a lot of it. We chose a couple places, and our friends picked brunch places to meet up at. These were all delicious!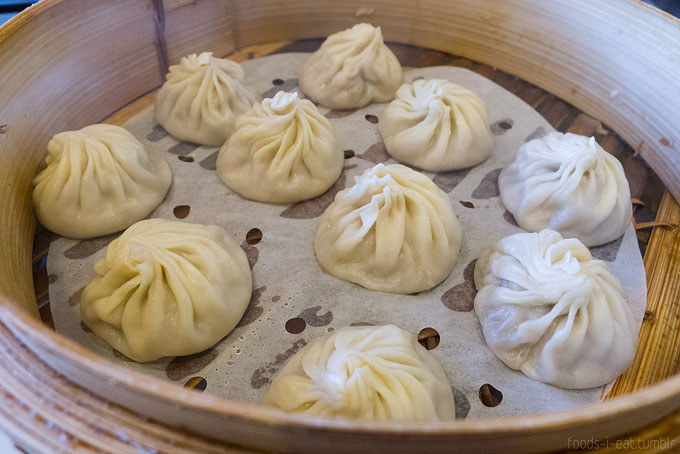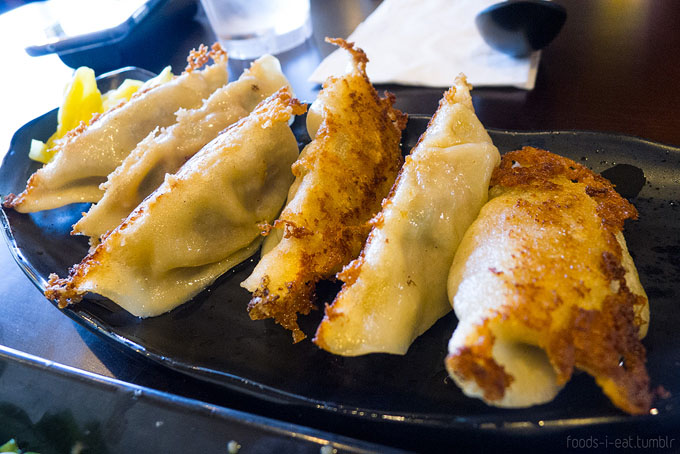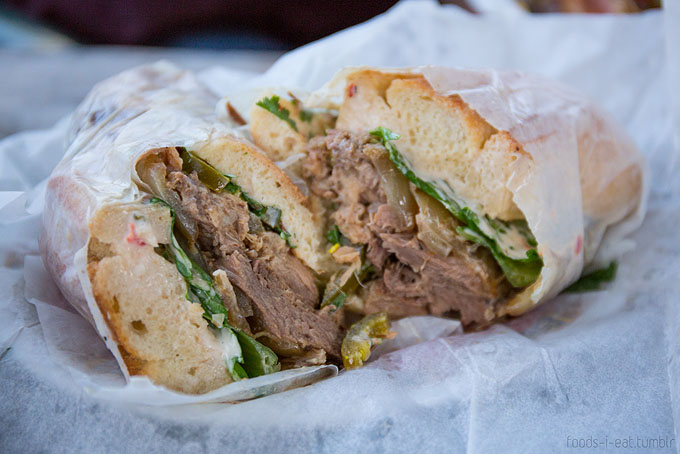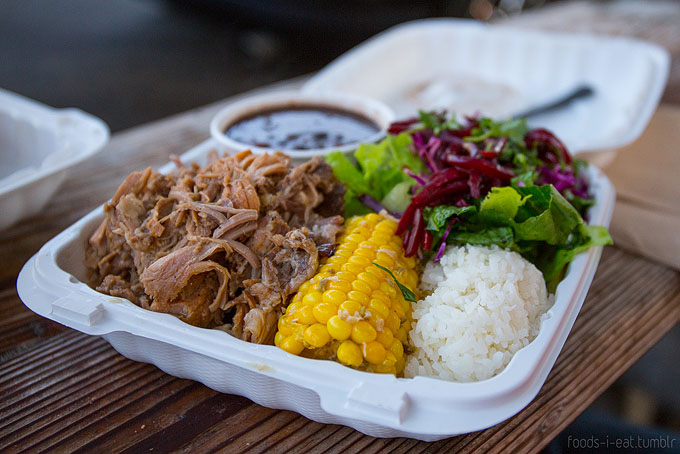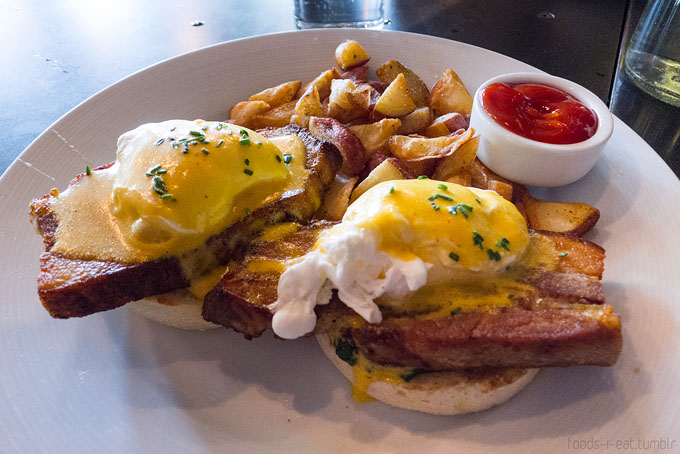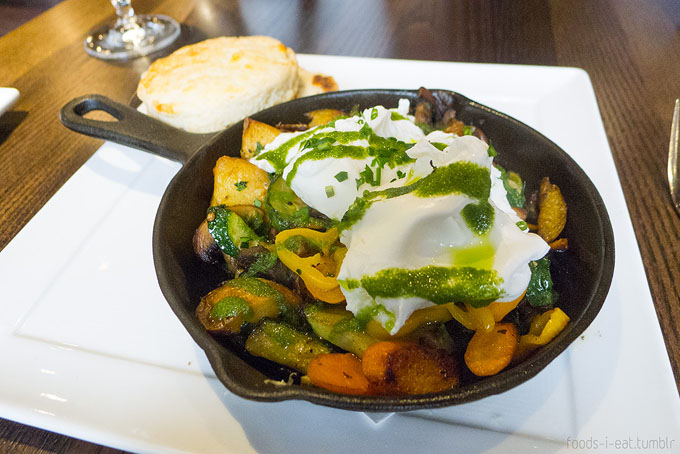 The Outfits
Thanks to those who commented on my OOTD post! I wasn't confident in that entry because I thought my outfits weren't interesting to look at (and I felt awkward in the photos). I really appreciate the encouragement, so here's more!
To pack light, I tried to match as many things to the same black jeans, Vans shoes, and cardigan. We flew in on Friday, so I kept it super simple with a grayscaled look.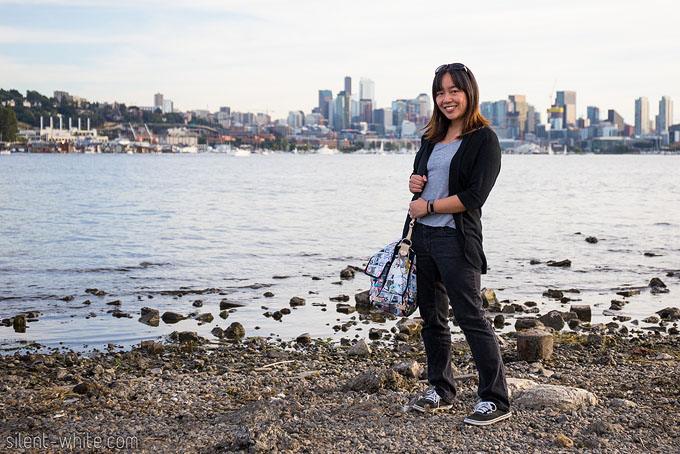 The only bit of color is from my bag, which is a tokidoki design from LeSportsac – pretty much two of my favorite things put together. The size of this bag is great for travel because it's not too big but also fits my DSLR.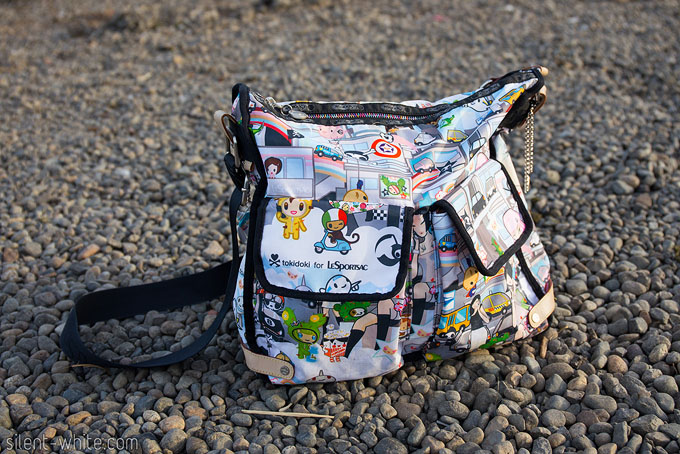 My outfit on Saturday was almost the same, but I wore a cute bunny top from Yesstyle instead. (I love getting cute tops from Asian brands!) Before meeting up with a friend, we took a short walk through the Bellevue Botanical Garden, and I turned my husband into an Instagram husband. (Sorry babe.)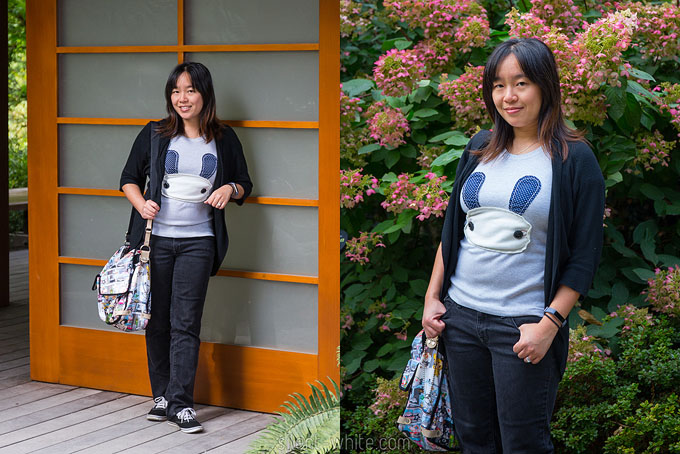 The wedding was at a lovely winery in Woodinville, and my husband and I both wore blue – well, blueish-green for me. It's a lace dress that I bought a long time ago. I don't dress up very often anymore, so I try not to buy new cocktail dresses unless I really need one.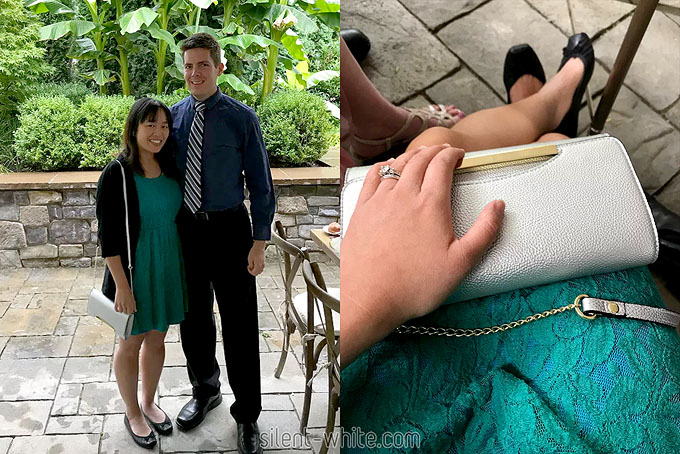 I have to admit that I quickly bought the purse from Target the day before we left. I realized I only had tiny purses for formal occasions, and I wanted something that could fit a bit more. It's simple and cheap, but I actually quite like it!
Oh, and I'm wearing black flats, even though I'm so short. I seriously can't do heels anymore. My feet would have hated me.
Though a short trip, we had fun during it, and I'm really happy I got to catch up with friends I haven't seen in years. I hope to go back again another time!