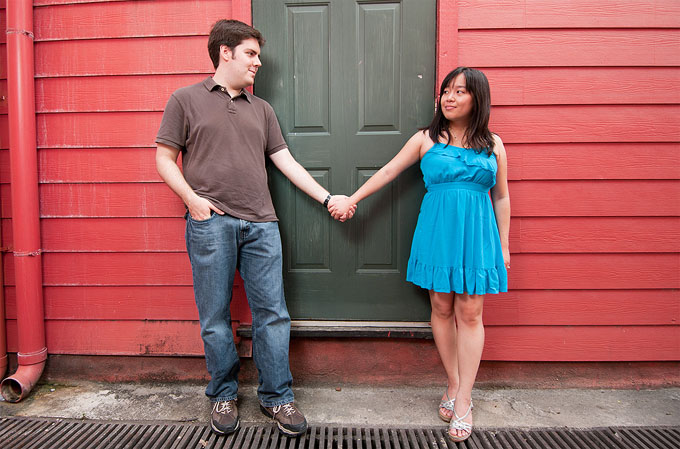 Nancy asked about how my husband and I met, and it made me realize I haven't written about it! Thanks for the suggestion ;) I don't want to list people's names in this post, so I'll be using the initial of their first name.
Let's go way back to my college days. In my sophomore year, I joined the officers group of a tech/computer club, and it was the best decision I made back then. It made me love my major, and I made so many lasting friends. It's also where I met all three of my boyfriends, my husband included.
Our club had an office in the Computer Science building, and at any time, there was usually someone there. It was a regular hang out place for many of us when we weren't in class, and we had a TV in there with a Super Nintendo and a Gamecube. It's funny because I can tie how I met each of my boyfriends back to a single game: Super Smash Bros Melee.
1. My first boyfriend, M, said he first noticed me when I was sitting in there playing Smash. He thought to himself, I want to date a girl like that, and then pushed himself to get to know me.
2. I first noticed my second boyfriend, L, when we were playing Smash together. He wasn't very good at the game, but every time he died, he'd laugh about it. He never got frustrated and kept playing, even though he wouldn't win. He seemed like a fun guy, so we started hanging out after that.
3. One time I walked into the office, and my (now) husband, D, was sitting there playing Smash. At the time, I didn't know who he was, but the whole time I was in there, he just sat there in the same place, playing game after game. I remember leaving for class, and when I came back later… he was still there… in the same spot. I thought to myself, what the hell, who is this guy who keeps playing Smash for hours??
So yeah, as you can see, my husband actually left the worst first impression of the three! We became friends anyway, but I don't think we became close during my sophomore year. Every time we hung out, it was because we were both at a club event or it was in a group of friends from the club.

I dated M for about a month and then dated L for most of my sophomore year. In the summer that followed, we broke up, and I started my junior year as single again. This time around though, D and I became close thanks to another video game: Mario Kart Double Dash.
We both got really into the game and thought we were so pro at it since we could beat everyone in the club. However, a quick look at the internet, and we found that we weren't actually close to the top players. I started inviting him over to my apartment to play more Double Dash and to practice getting our times close to those records. That soon turned into him coming over just to hang out and/or get dinner together.
Then one night, I was out late with my friend, P. We were at our favorite arcade, Einstein's, when I got a text from D. He was drinking at a nearby friend's house, was bored of being there, and wanted to know what I was up to. I told him I was at Einstein's with P if he wanted to join us.
Well, his drunken ass thought we were at Einstein's Bagels, which by the way, is not opened that late. So he walked over and was confused as to where we were and why I told him to go to a closed bagel shop. Fortunately, it's only a couple blocks away, so he walked over to the arcade after figuring it out.
After playing some games, we decided it was late enough. P and I separated, and I invited D over to my place to play Double Dash. That's when we had our first kiss, and the rest is history. 12 years later, we are still together!
Basically, we met because of a computer club and became close because of a video game. Seems fitting for us, doesn't it? ;)