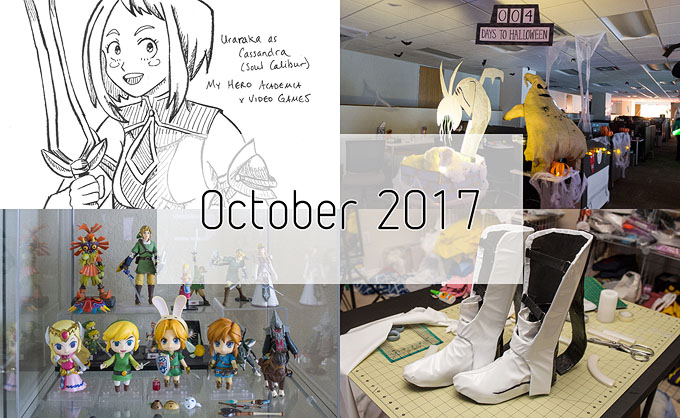 October is one of my favorite months – part of it is because the weather gets cooler and the other part are events like our anniversary and Halloween. This past month can pretty much be divided into 5 major things!
Work User Conference
My company had our annual user conference early in October. Instead of hiring lots of event staff, they encourage employees to volunteer, and it's a great way to meet the people who use our products. The past several years, I've helped out with photography, and I did it again this year along with two hired photographers.
Though not all of the photos have been posted yet, I've already recognized some of my photos being used in articles and social media. Some of my past photos were also used in slide decks for the conference. It always feels good to see my photos out there!
Anniversary
October 9th was our 6th wedding anniversary! Unfortunately, it fell right on my work's user conference, so we couldn't really celebrate that day. We went to a couple of our favorite restaurants before and after the conference days, so that sort of counted. I might still make a reservation to a nice restaurant to "officially" celebrate though. Better late than never, right? (Fun fact: October 29th is our dating anniversary, and it's been 12 years since we've been together!)
Decluttering / Organization
I made a lot of progress on decluttering our house. I finally made trips to a couple places to donate our clothing and other items, and we bought new furniture too. Our bedroom got a large overhaul, but I'll save that for later when I finish. I also bought a glass shelf to store all of my figures. I originally had them out in different places, but I was tired of dusting them. Though this isn't air tight, it's still going to be a lot better than before.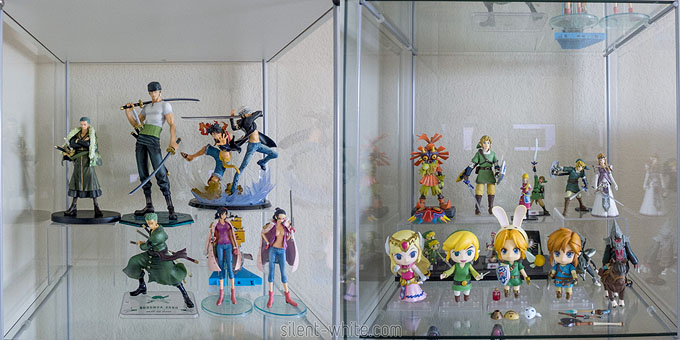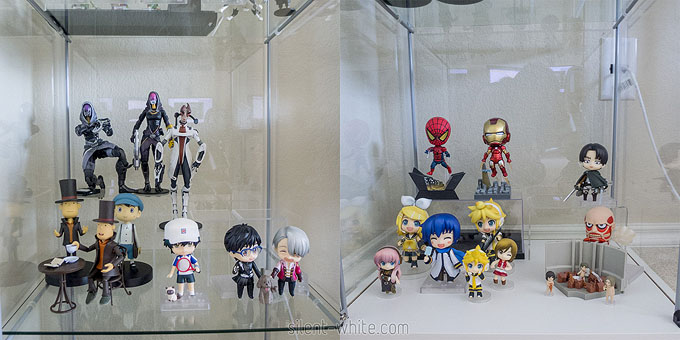 Halloween
My work has a big Halloween event every year! Part of it involves decorating our areas. We're given a budget and can decorate our area for people to walk through during our Halloween party. My area did a Nightmare Before Christmas theme, and I'm so proud of everyone's hard work! Almost all of our decorations were hand-made, and it was amazing to see everyone working together and everyone's creative side. Here's a video of the area!
As for my Halloween costume, I decided to revisit my Portal costume from a few years ago. Back then, I wore it as the Portal 1 version, but I wanted to make the boots for the Portal 2 version. I procrastinated though and only gave myself a few days to get it done. But! I finished! (See this entry on my cosplay blog if you want to see how I made them.)
Inktober
Lastly, my only goal for October was to participate in and finish Inktober, which is where you do an ink drawing every day of the month. This was a success! Not only did I complete 31 ink drawings, but I also managed to do them all on time.
To motivate myself, I went with a Halloween theme of characters dressing up as other characters, and I made a list of what I wanted to draw ahead of time:
Day 1-8: Voltron characters as Ghibli characters
Day 9-18: One Piece characters as other Shonen Jump characters
Day 19-31: My Hero Academia characters as video game characters
If you follow me on Twitter or Instagram, you've already seen me posting my drawing each day. If you haven't, my #inktober2017 tag on Tumblr is probably the easiest way to see them all. Here are some of my favorites!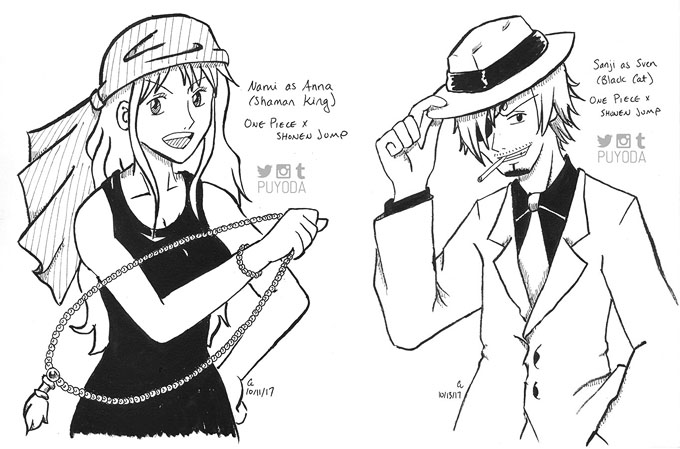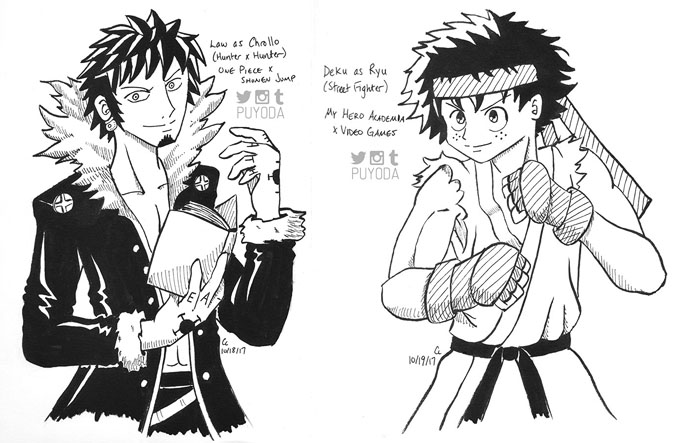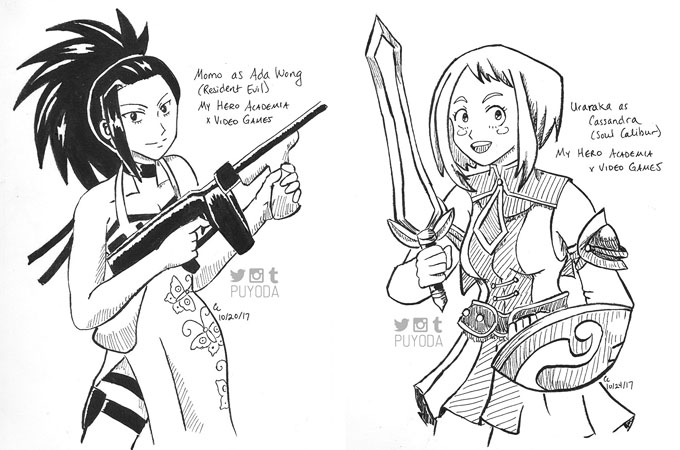 I really enjoyed doing this, and it's especially satisfying to see the improvements I made from the beginning to the end. It was such good practice, so I hope to continue this each year!
Now that October is a wrap, it's time to make goals for November:
1. Finish cleaning up and decorating our bedroom – which includes making curtains for it. I bought the fabric a couple years ago, but because making curtains is so incredibly boring, I've been putting it off.
2. Finish clearing out the closet in our spare room – I want to move my sewing room to it, but the room is still a mess, and the closet still has too many things that I need to throw away or recycle.
In other words, I want to spend November cleaning up our house as much as I can! I hope everyone has a good month!