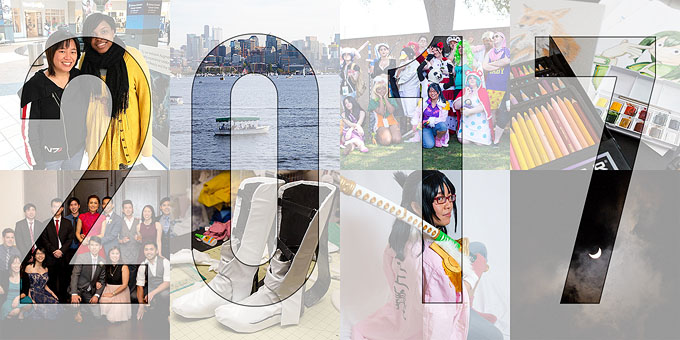 It's not quite the end of the year yet, but my plans for the rest of the week is to be as lazy as possible, so I might as well sum up the year now! Here is my usual year in review!
Life in General
I've had a lot of crazy transitions at work throughout the year. Even though my title didn't change, I went from managing a team of developers and a team of designers, to managing two teams of developers, and then finally got myself back to one team. At the craziest point, I had 14 direct reports. That is way too many for one person! Now I'm down to managing 7 developers, which is about the perfect number for me. (Can I just brag about how my team is made up of 4 women and 3 men? XD)
Even now, we're still going through a big organizational rework, and 2018 is going to be a lot of new things for the development department. We're looking forward to seeing changes though!
Hobbies
I continued doing my "hybrid" of cosplay and cosplay photography at conventions. I'm booking fewer photoshoots to make sure I actually have time to enjoy the convention I'm at. In the past, I'd book up the whole day and never really enter the convention. Even so, I still did 9 photoshoots spread across 3 conventions in Austin, Dallas, and San Antonio!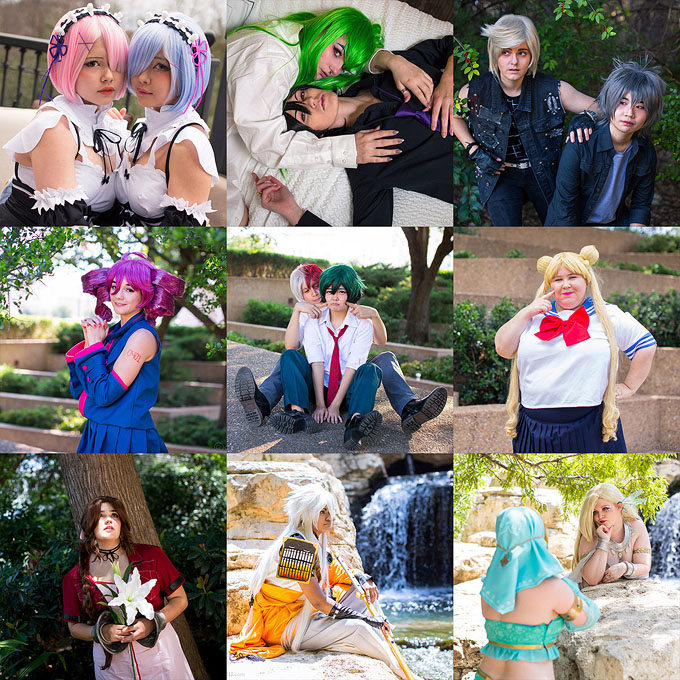 As for cosplays I worked on:
completely made one – Tashigi from One Piece (Punk Hazard version)
put together one with bought pieces – Yuri from Yuri on Ice
helped a friend make one – McCree from Overwatch (Blackwatch version)
made a new item for an existing cosplay – longfall boots for Chell (Portal 2 version)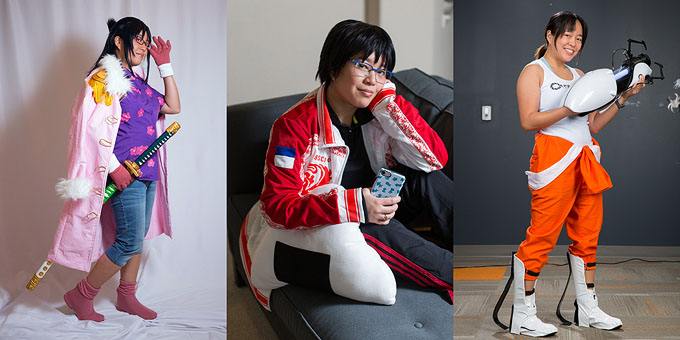 The largest change to my hobbies was getting back into art. It's a hobby I used to love when I was younger, and it's felt really good doing it again. I did an art trade with Rezina, completed Inktober, and taught myself to use watercolors!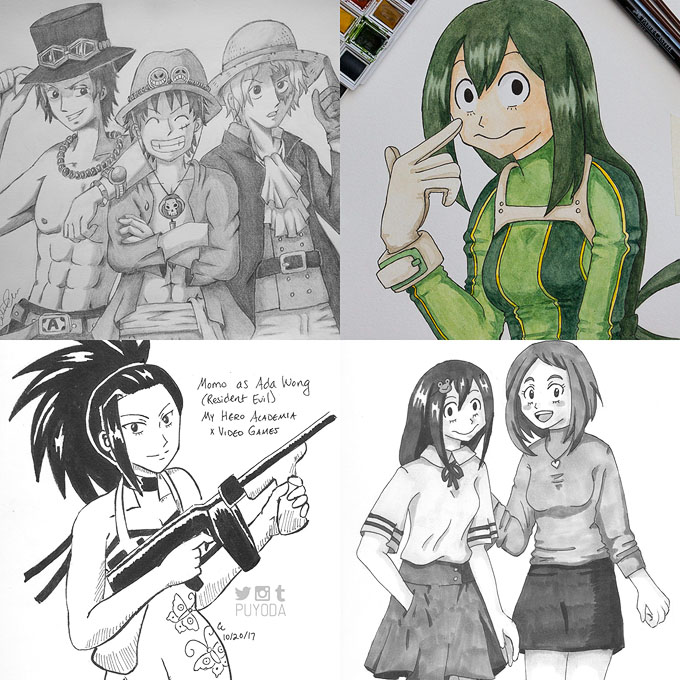 Travel
I didn't take a major trip in 2017 like I normally do each year due to personal reasons. On the plus side, my husband and I still traveled a few times for weddings. I went to Pennsylvania twice for my brother's wedding, and during both trips, I was able to meet Joy! The third trip was to Seattle for a friend's wedding, where I was able to meet up with friends I hadn't seen in 6 or 7 years.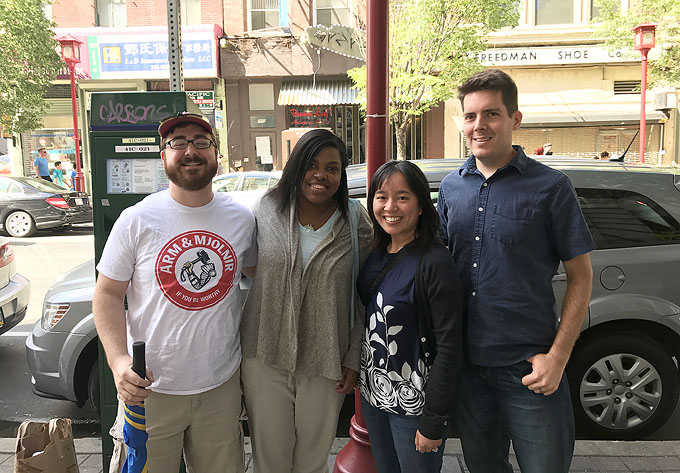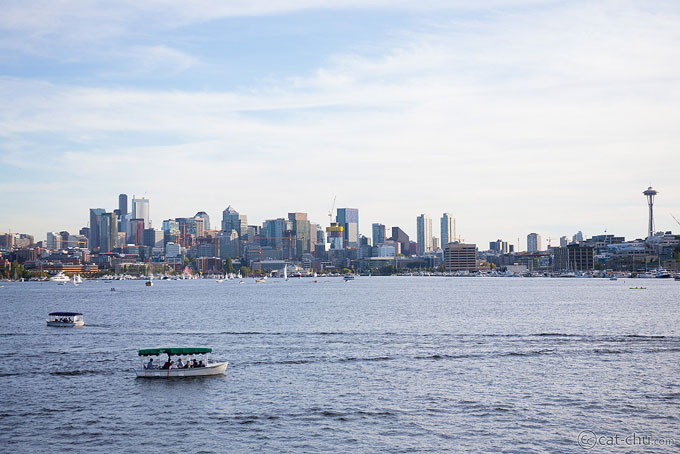 Other Notable Events
I made improvements to my health. I got into the habit of exercising regularly and eating better.
I donated $1,880 to charity. Most of it are monthly donations to 6 different charities, and then I donated several hundred to help disaster recovery for Houston, Mexico, and Puerto Rico.
I photographed the partial solar eclipse.
I got two invites to special Pokemon Go raids, in which I caught a Mewtwo both times!
We finally got around to replacing our kitchen appliances and bought a new range, microwave, and dishwasher during Black Friday.
We also purchased a Nintendo Switch!
I was interviewed by Georgie for her Hey Girlfriend series! Check it out here!
Favorite Entries
Yearly Progress
Last year, I made the choice to do away with resolutions and instead, stick to an overall theme for the year to work towards. Here's the progress I made towards my theme of simplifying my life.
I made huge progress in decluttering my house. I cleaned up several rooms and made multiple donations of clothing, house items, and books.
As you can see in my life update above, I made improvements to my workload by lowering the number of teams and direct reports that I manage.
I let several domains expire and closed down a few websites that weren't being updated anymore.
Looking Ahead
Since working towards an overall themed worked out for me, I'm going to continue doing that! Here are some things I'd like to focus on in 2018.
Continue decluttering and simplifying my life.
Continue healthy habits.
Figure out a proper balance of my hobbies, instead of spending too much time on one while neglecting the others.
Get my finances in order. I am pretty clueless when it comes to my investments and retirement funds, and it's about time I did something about that.
And that's mainly it! Better to keep it simple, right? I hope everyone is having a good holiday season! My gaming year in review will be next!