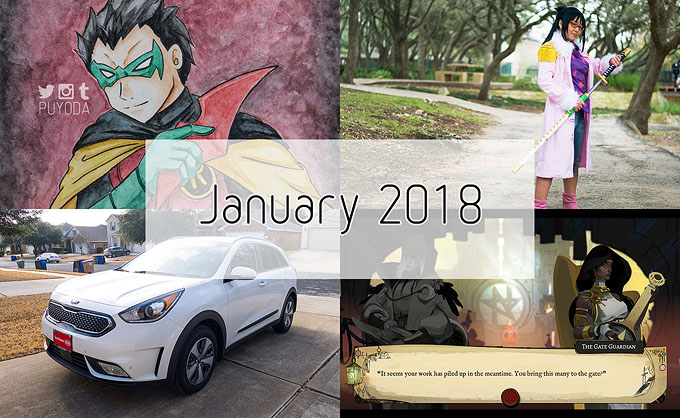 I've been in an unmotivated, lazy funk most of January, which isn't that abnormal for me this time of year or for many others in my city who have seasonal allergies. It's the dreaded cedar season. Not only am I suffering from allergy symptoms, but it doesn't let me get a good night's sleep, so I'm also struggling with lack of sleep most days. I can't wait for this to pass, so I can feel normal again!
As for what happened in the month, I'm going to mix in the end of December to start, as there was an annual Anime convention in my city. I normally go to it and do photoshoots for other cosplayers, but this time, I just showed up to get a photoshoot done for my own Tashigi cosplay and left immediately afterwards. I have photos back from it already!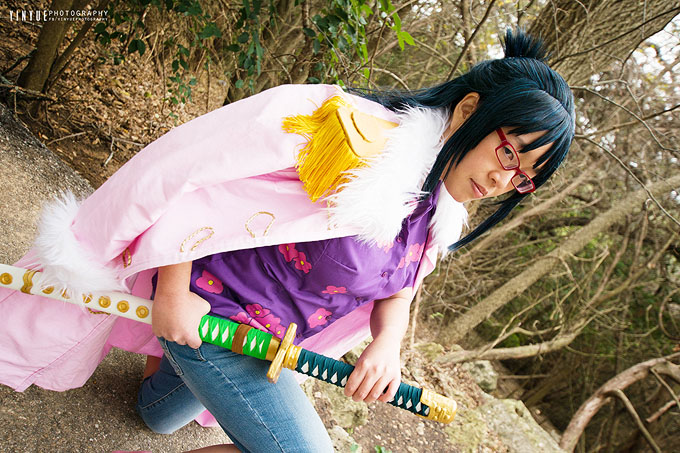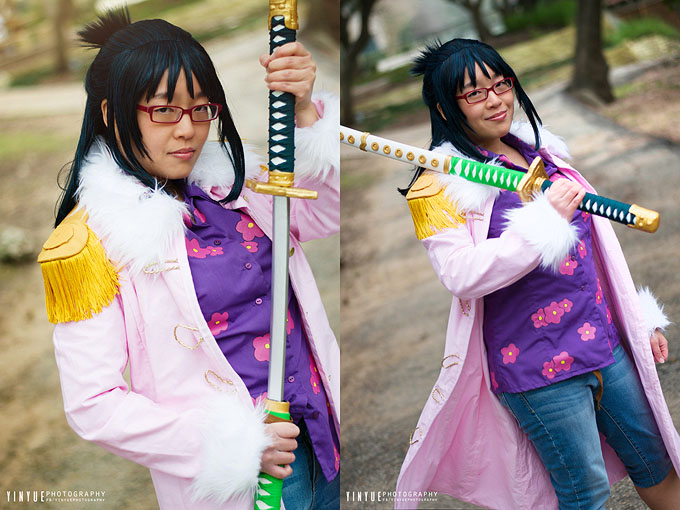 The reason why I didn't stay around was because… my husband and I were going car shopping! We wanted to take advantage of the year-end deals. The past few years, I've been wanting to replace our cars with ones that are more eco friendly, ideally one that is hybrid and one that is full electric. I have an Acura TL, and my husband had a Ford Escort, and well, the Escort was on its last legs and felt like it was about to break down at any moment. We worked on replacing that one first.

We ended up with a Kia Niro! (We got the EX trim with the premium package.) We decided on a hybrid SUV because the electric car market still has a ways to go, and we've borrowed my mom's SUV enough that I figured it was time for us to own one too. We originally thought we were set on the Toyota RAV4, but the Niro surprised us. The RAV4 was a nicer drive, but the Niro felt very similar and had almost the same feature set, while also topping Consumer Report's list for most reliable car.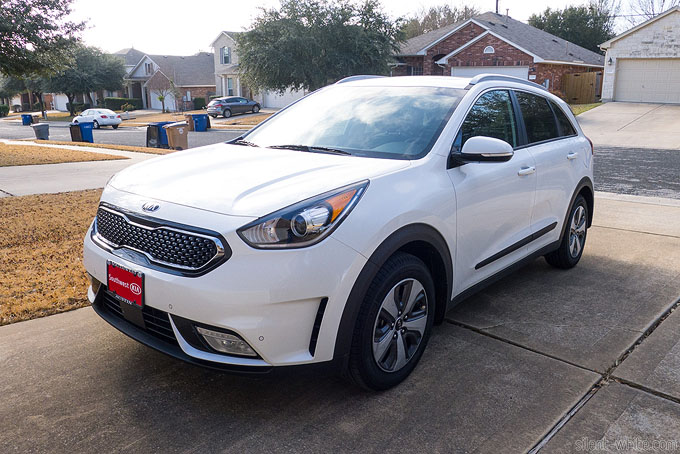 What really sold us was the gas mileage, as it boasted 46 mpg highway and 51 mpg city. With both of our driving, we average around 50 mpg, which is amazing. (To compare, I only get 20 mpg on my TL with my day-to-day driving.) We're really happy with it so far!
I also did another art trade with Rezina in January! We did a color one this time, and we gave each other multiple options to choose from. I picked Damian Wayne from her list! I inked my drawing with a brush pen and then colored with watercolor paints. I actually got a new watercolor set for Christmas (I switched from cakes to tubes), so this was my first painting with the new set!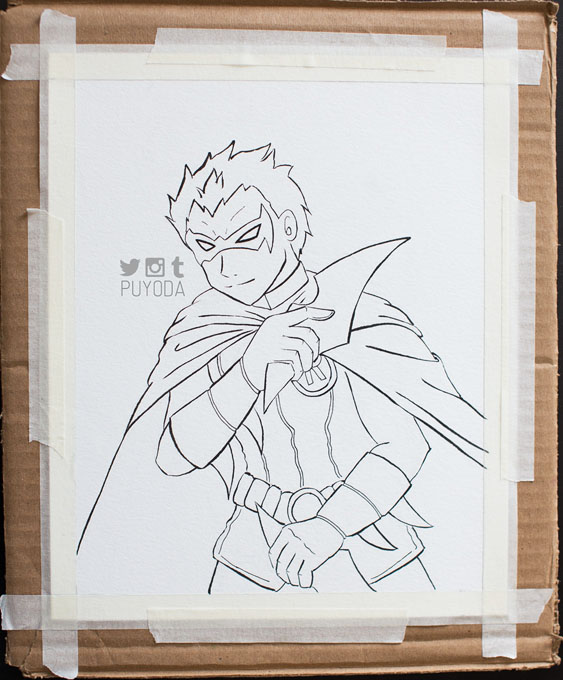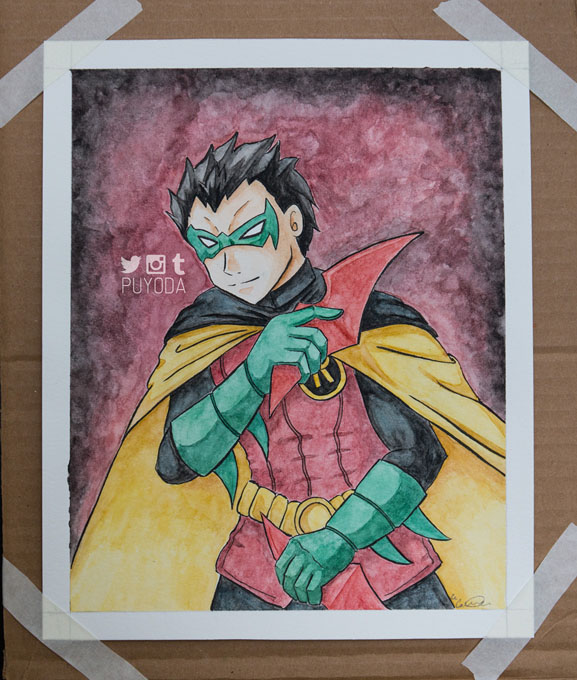 Other than that, my January is mostly getting back into the swing of things, as it's a new year, and I took a week and a half off of work for Christmas and New Years. Instead of ending with monthly goals, I thought I'd briefly sum up things I've watched, read, or played!
Movies
Coco – Wow wow wow, what a touching and visually stunning movie. Well done again, Pixar.
Jumanji: Welcome to the Jungle – I really thought this would be a dumb movie that wasn't worth watching, but it was actually really funny and entertaining. Not quite like the first movie, but it's fun.
The Secret World of Arriety – I'm slowly going back to watch Ghibli movies I've missed. Arriety is a much simpler story compared to popular Ghibli films, but I liked the simple and sweet story it told.
Shows
Osomatsu-san (Crunchyroll) – Loved season 1, and now I'm following season 2, which is fun too. It's still funny and ridiculous!
Tiger and Bunny (Netflix) – Took me awhile to get around to this one, but I really liked it! I like seeing shows that have a different take on heroes. In Tiger and Bunny, all heroes are company sponsored and though they still save people's lives, they're largely on the whim of their contract and the hero TV show they're on.
Castlevania (Netflix) – Castlevania is a video game series I haven't gotten into, but I enjoyed watching this TV series, especially since the animation is gorgeous. It makes me wish the season wasn't so short. (Warning: lots of blood and gore.)
Devilman Crybaby (Netflix) – Ummmmm I wasn't expecting so much porn??? Interesting style though. I'm holding judgement on this until I've finished it.
As for video games, nothing new in January! Sadly, we got tired of Destiny 2, so we've mostly stopped, and I'm trying to play a bit of Pyre each day to finish it before starting something new. Hopefully I'll have more video game progress in February! I hope everyone has a good month!