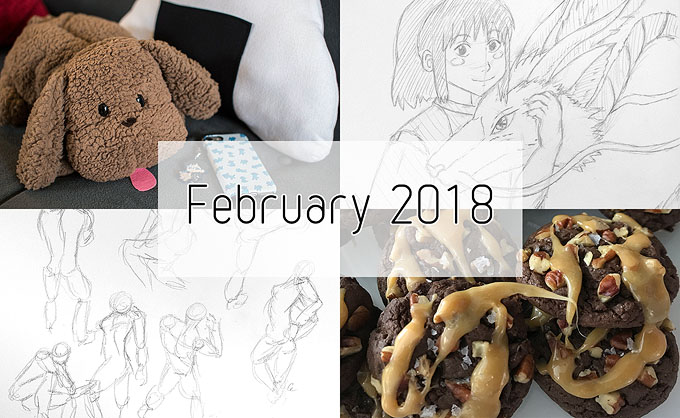 February felt like a much less sluggish month, probably because I had way less allergy problems. Though, I don't think I was any more productive because I spent hours and hours watching the Olympics. In the past, I didn't pay much attention to them, but this year, I decided to give it a try and… I got addicted to following along!
As for Valentine's Day, my husband and I like to treat it as a day where we cook something we haven't done in a while and/or we splurge on nicer ingredients. For example, we've made steaks before and will look for nicer, aged steaks. One year, we made homemade okonomiyaki (Japanese pancake), which we had never done before. This year, we decided on Japanese curry! Though we've done it many times before, we haven't made it at home recently, and we also bought some highly marbled short rib for it. I didn't take a good photo of it, but here's a phone photo: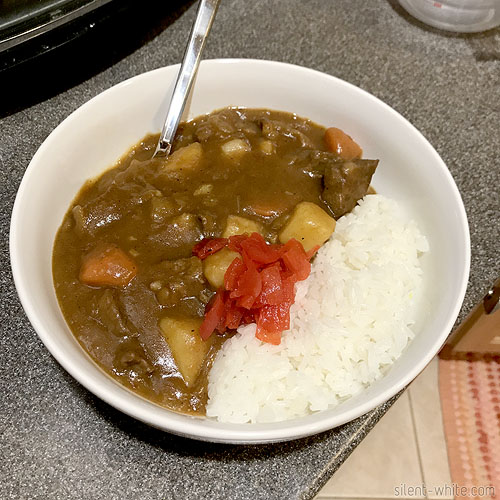 I also like to make a treat for my coworkers. I know a lot of people view Valentine's Day negatively, but why do that when you can spread some love to others instead? This year, I made turtle cookies! And by that, I don't mean cookies that look like turtles, but rather, cookies that resemble turtles chocolate. They're chocolate cookies with pecans, caramel, and sea salt on top.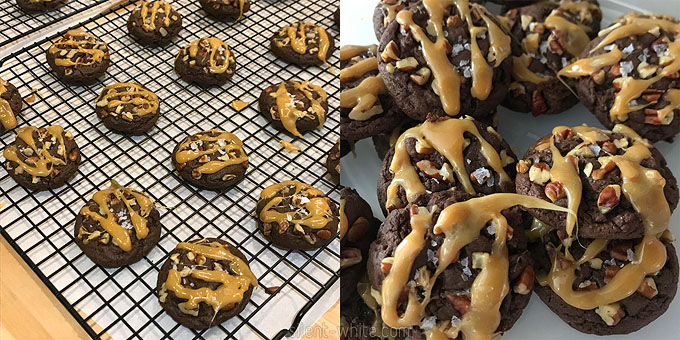 Chinese New Year was a couple days after, and every year, I spend it at my parents' place and have a traditional Chinese dinner. One of my close friends happened to be in town, so she came with me too! She's also Chinese and was excited to have a way to actually celebrate. (No food photos, sorry!)
When it comes to my hobbies, I was actually fairly productive. In my last recap, I posted about how I got a photoshoot done for one of my cosplays that didn't have one yet. There were a couple more that I wanted to do, but I didn't book a photographer for them. I just took the photos myself!
The first is Phi in her Zero Escape version. Even though I made the cosplay in 2015, I still didn't have a full body shot of it. I used my mini photo studio at home to take some new photos: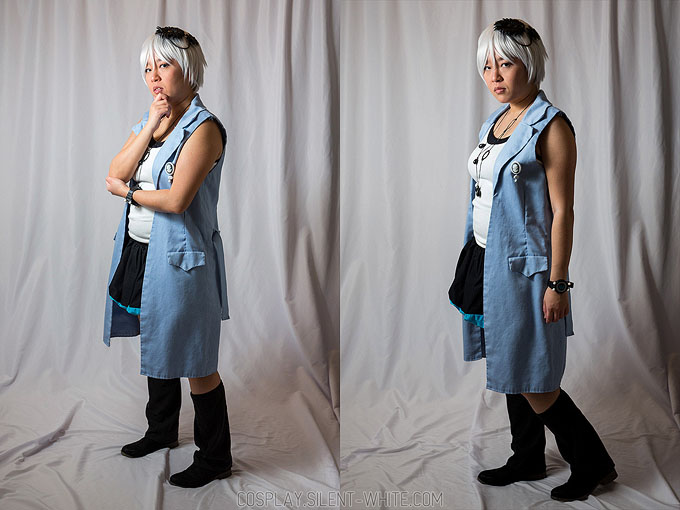 The second is Yuri from Yuri on Ice. I already have photos of this cosplay, but I realized I never took photos with a new accessory I got for it: Makkachin!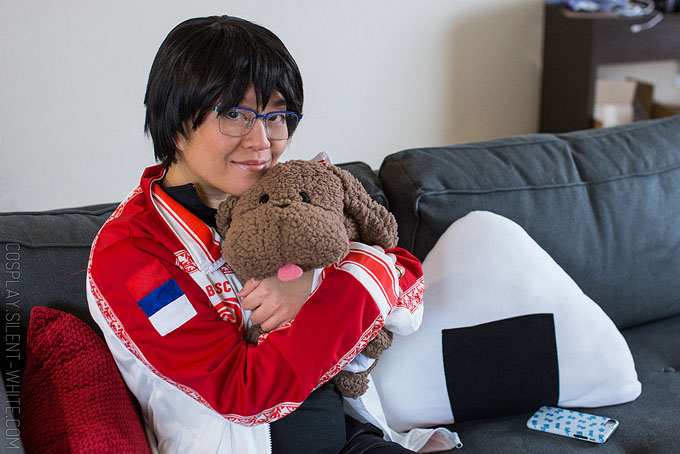 I also took part in Fill-a-Page February, which is to fill a sketchbook page every day in February. I found this to be a lot less stressful than Inktober, since I could do quick sketches for days where I had less time. It actually made me realize that I can't really use lack of time as an excuse to not draw. I mean, a page of 10 pose sketches takes me less than 8 minutes when I do 45-seconds per pose, and it's even shorter once I got used to doing 30-seconds per pose. (Exercise is at Posemaniacs.)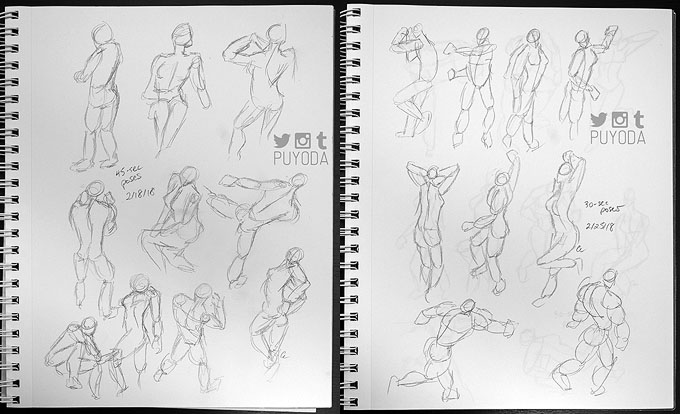 Though there was some stress of doing a daily challenge (and I even missed a few days), it was pretty relaxing overall. Here's some of my favorites, and my Tumblr tag is the easiest way to view them all!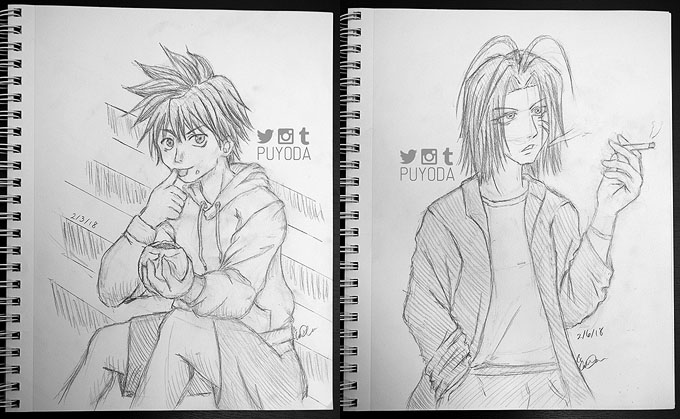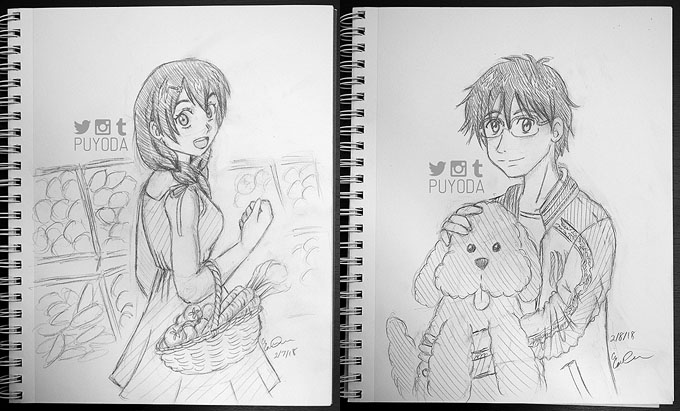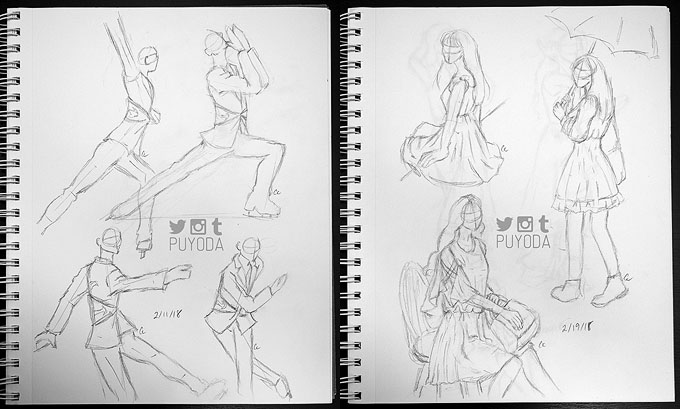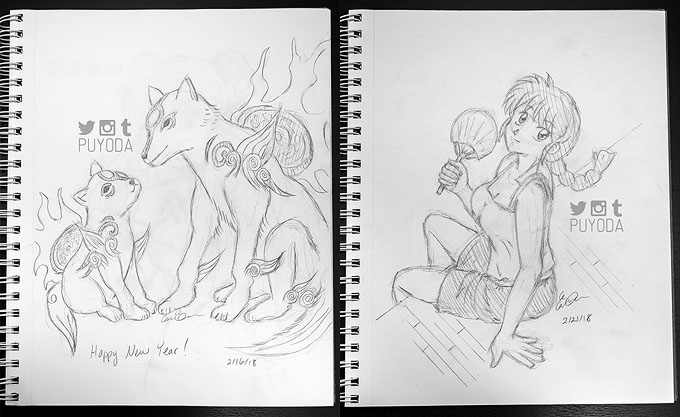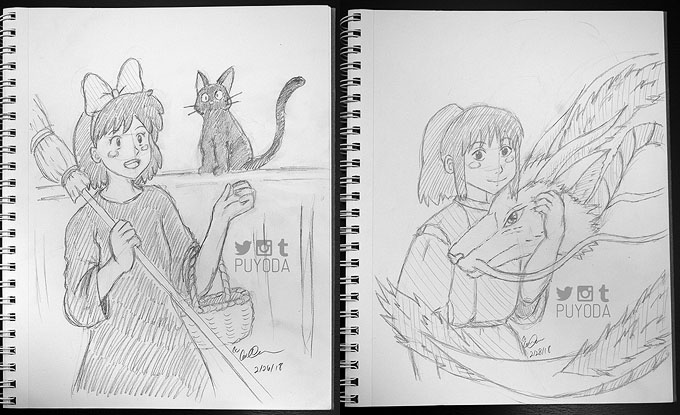 Anyway, I took an unintentional break from the blogging community and am behind on reading blogs. Now that I'm no longer rushing to get a daily sketch done and don't have super cool skating, skiing, and snowboarding tricks to watch on TV, I'm going to do some catch up ;)