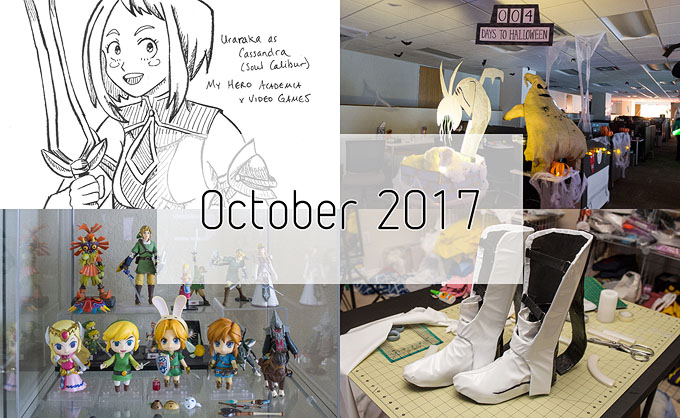 October is one of my favorite months – part of it is because the weather gets cooler and the other part are events like our anniversary and Halloween. This past month can pretty much be divided into 5 major things!
Work User Conference
My company had our annual user conference early in October. Instead of hiring lots of event staff, they encourage employees to volunteer, and it's a great way to meet the people who use our products. The past several years, I've helped out with photography, and I did it again this year along with two hired photographers.
Though not all of the photos have been posted yet, I've already recognized some of my photos being used in articles and social media. Some of my past photos were also used in slide decks for the conference. It always feels good to see my photos out there!
Anniversary
October 9th was our 6th wedding anniversary! Unfortunately, it fell right on my work's user conference, so we couldn't really celebrate that day. We went to a couple of our favorite restaurants before and after the conference days, so that sort of counted. I might still make a reservation to a nice restaurant to "officially" celebrate though. Better late than never, right? (Fun fact: October 29th is our dating anniversary, and it's been 12 years since we've been together!)