With Halloween coming up next month, I thought this would be a good time to do an entry on beginner cosplay tips :) People often tell me that they'd love to cosplay but think they'd be bad at it. Well, that's pretty much everyone starting a hobby for the first time, isn't it? (Trust me, I didn't know how to sew at first, and my first few costumes were pretty terrible.) You'll never get anywhere in a hobby if you don't try it!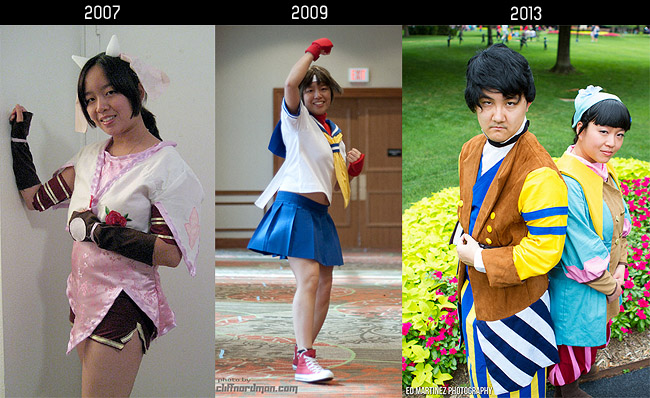 If you are thinking of cosplaying, I really do recommend making your own costume, even if it's not great at first. Here's the benefits:
It feels really good. It's just an amazing feeling to finish a costume and then wear it. Also, when people compliment you, you know that they're complimenting your work, not someone else's.
I frequently cosplay characters that aren't well known, which means their outfits probably don't show up in premade cosplay shops. I can choose what I cosplay without caring what's in stores, and I save money because I don't need to commission it.
You learn many useful skills! I can alter and repair my clothing now!
Of course, there's the cliche tips like, keep practicing! Start small! No one's perfect at first, etc etc. Definitely those too, but let's get into some cosplay-specific ones :)
---
Look into premade patterns
There are many companies that make premade sewing patterns, and it's less intimidating than trying to draft your own pattern. You probably won't find one exactly like the outfit you want to do, but the key is to find one that is close enough and alter it from there.
I used a premade pattern for the following cosplays, and you can see that they don't look exactly like the patterns I used. I had to alter all 3.
Chell's didn't need that much altering. I basically changed the fit to be a bit baggy and added stripes. I altered every piece of the pattern for Zia's though (see this entry). Even after that, I still found the pattern worth it because it gave me a good starting point.
---