It's October! This is probably my favorite month of the year because of a few reasons:
1. The weather starts to get cooler. People living in colder areas might laugh at me (and have already), but it's finally dropping to the 80sF which is pretty amazing for us here in Texas.
2. It's our anniversary, both of them actually. My husband and I began dating on Oct 29, 2005 and were married on Oct 9, 2011. We've been together for quite a while now :D
3. Halloween! I don't really celebrate it anymore, but any holiday that celebrates with costumes is pretty great for cosplayers. Oh the sales!
I made it a goal to finish a couple things before October. One was to finish the Elsa costume I was commissioned to make for a friend's 9-year old daughter. It's done now, and I think she likes it :)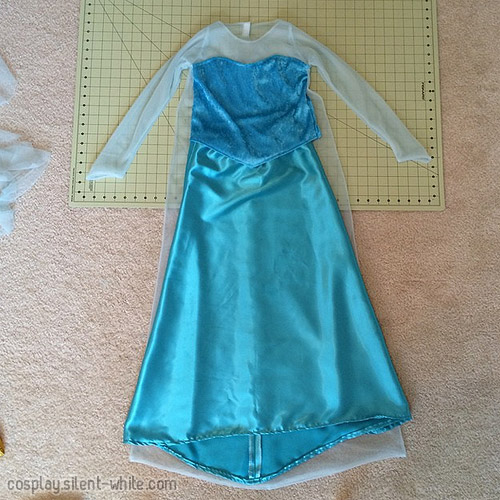 The other was to do and finish a paid photoshoot. I know I said I needed a break from photoshoots, but this was a non-cosplay one with someone I enjoy working with. She just needed some photos for a job application, so we did a short shoot, and I was able to return the photos the next day.