First, I have a small site update! I added a new category called "Tips/Recommends" with 3 subcategories: Baking, Gaming, and Photography. I want to continue writing helpful articles once in a while and wanted an easy way for people to find them again :)
And so, I have another baking tutorial today! I really like doing scalloped cake edges right now. They're simple, yet have that "wow" factor that make people think it's hard or time consuming to do. Hopefully with this tutorial, you'll see that it's actually fairly easy.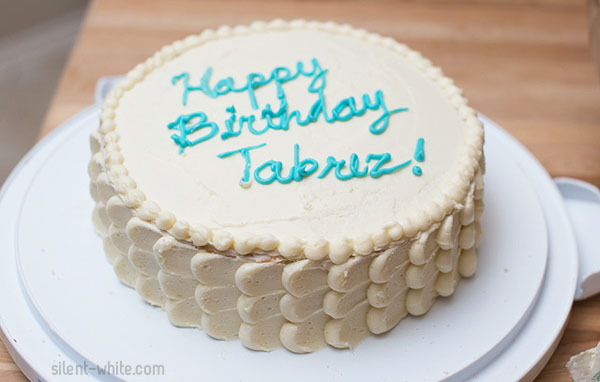 1. You'll need: a cake, frosting, icing spatula, and a pastry bag. Optionally, you can also use a large round frosting tip. If I had one, I'd use it, but all of my large tips are star or flower shaped =/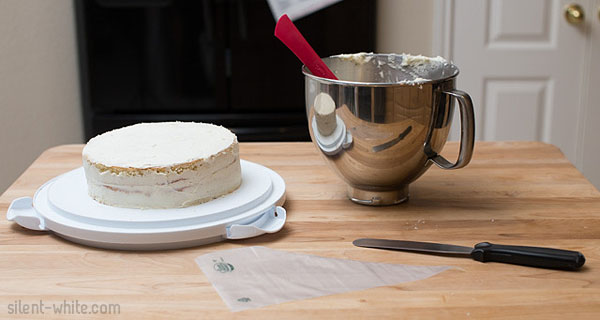 2. Start by crumbcoating the cake. I've mentioned it before, but crumbcoating is where you put a thin layer of frosting on your cake, and then you refrigerate it for about an hour. Afterwards, the frosting becomes a solid layer with the crumbs trapped inside. This gives you a clean surface to work off of.