Even though March is already on its way, I still wanted to make a to-do list of things to complete this month. I meant to complete several things over the past few months except… well, of course, I procrastinated. I'm the type of person who gets motivated by lists, so here we go!
---
Finish Tashigi's jacket
I currently have 3 months to finish my Tashigi cosplay before the next Anime convention. It's actually enough time… I just always procrastinate and end up doing a bunch of stuff at the last minute. So I'm trying to pace myself to finish a bit early! My goal is to finish the jacket this month. So far, I've done one mock-up, but I wasn't totally happy with it. Now to make adjustments and try again before working on the real fabric.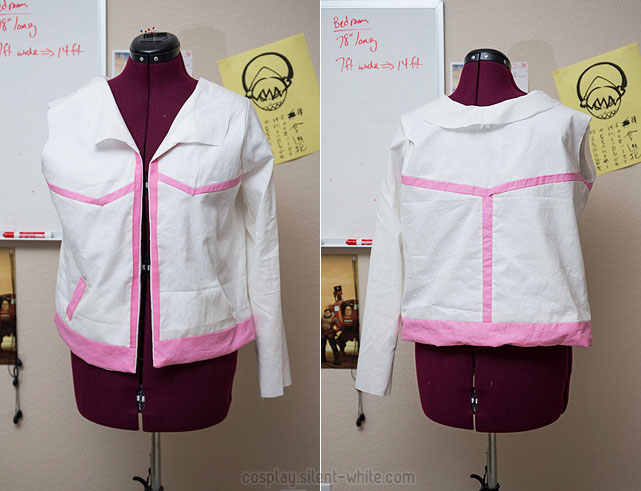 Apply for Global Entry
I guess this list is working because I was able to cross this off while I was drafting this entry. I finished the application process, but I'm waiting for approval before I schedule an interview.
If you don't know what Global Entry is, it's a program that lets you go through an expedited customs line when entering the United States after traveling internationally. It also makes you eligible for TSA PreCheck. Every time I travel, I kick myself for not registering for TSA PreCheck yet, so that I can enter the faster security line. Since I do travel internationally, I paid a little extra for Global Entry instead!